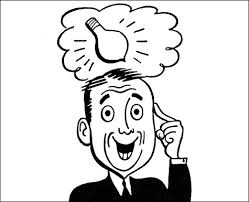 Those genius beggars are at it again.
This time the bright idea is to cash in on the government shutdown in the US. Literally ANY excuse will do.
I am sure US Congressmen are waiting with bated breath for an "encyclopedia" about L. Ron Hubbard to help them resolve the funding of the government. I doubt there is a single word in any of these volumes that addresses anything at all relevant. They are hagiographies of the life of L. Ron Hubbard. Arguably Patrick should be promoting to send them OEC Vol 3  — but that's no longer available because the OEC by Miscavige decree is "flawed" and "has to be redone by me." (There is nothing in Volume 3 that would help in fact, as the problem has nothing to do with handling finances and everything to do with corrupt politicians controlled by special interests). 
But I note also that Bridge uses the "10,000 people of a caliber" quote just like the FSO does to explain why there has to be 10,000 "on or through" OT VII. Isn't it amazing how any sentence written or spoken by LRH becomes gospel truth, without ANY supporting evidence, and not only that, it becomes the basis for entire campaigns and people falling over themselves to try to get these things done. 
If Patrick and Co. in fact do have the answers to all the world's problems — how come they cannot solve THEIR OWN? Why are the orgs failing? Why is Scientology's PR so horrendous? Why are there less Scientologists today than 2 decades ago? There is a simple answer — they no longer THINK they just BELIEVE. 
From: Patrick Howson
Sent: Tuesday, October 08, 2013 8:23 PM
To: xxxxx@xxxxxxx.com
Subject: LRH Solutions for the American Government
Hi Xxxxxx,
I am sure you have seen the recent headlines – the American Government is in day eight of a "financial shutdown" and the media is having a heyday about it.
This message is not about the current political battles but about the bigger problem – opinion leaders in the government who lack solutions to bring about a saner, efficient and more productive nation.
For this reason, we are selecting specific US government officials to send the Ron Series to on an immediate basis (as in this week)!
For example, officials will receive L. Ron Hubbard: A Profile and the appropriate Humanitarian volume based on their position which will provide solutions to our current societal ills on a broad-scale basis.
There are a total of 1,363 selected individuals which can be mailed to right away which include federal Government Officials and other Opinion Leaders who directly influence our nation.
And I am asking for YOUR help to accomplish this on a right-now basis!
Please make a donation this week in any of the following amounts:
Make your $25 donation on-line <—
Make your $100 donation on-line <—
Make your $250 donation on-line <—
Make your $500 donation on-line <—
Make your $1000 donation on-line <—
Or call me at (323) 899-1034.
Your contribution absolutely does make a difference on this campaign.
Thanks very much in advance!
Best,
Patrick
PS: In case you missed the earlier briefing on our Opinion Leader campaign I have excerpted it below…
—- Original Message —-
As you probably know, you are part of an elite group of Scientologists who regularly receive our LRH Quote of the Week newsletter service.
This subscription base has been growing and growing year after year and is now the largest Scientology newsletter service in the world…

Pretty impressive, eh? 🙂
Earlier this year I had the idea of harnessing our "group power" and asking everyone to make a small donation to finish our International Library Campaign.
I got a flood of positive responses from this and as a result, we promptly made the target AND broke several records!
Commendations were sent to everyone who contributed and we made history with the number of people donating in a two-week period!
And now, we are asking for everyone's help with our next strategic Connect the World to Source campaign…
The Ron Series to 100,000 Opinion Leaders around the world… 

LRH defines an opinion leader in HCO PL 11 May 1971 I, OPINION LEADERS:
"An 'opinion leader' is that being to whom others look for interpretation of publicity or events. Through wisdom, proximity to data sources, personality or other factors including popularity itself, certain members of the group, company, community or nation are looked to by others for evaluation." – LRH 
With this campaign we will place the Ron Series into the hands of those who have the power to influence millions.
More specifically, government officials and social betterment professionals will be introduced to LRH solutions and thereby have the tools to bring about positive changes in this world.
As LRH said in a lecture given on 18 December 1952:
"A survey of all of this demonstrated that at any one time on Earth there were not more than about 10,000 people of a caliber that was sufficient to do a little steering or leading. … There's only about 10,000 of them, really. And below that level you have something in the neighborhood of about 100,000 or 150,000 – 200,000 people who have a competence of assimilation. That's about all." —LRH
The importance of this campaign cannot be overstated — we are introducing Ron to those who have the power to influence millions!
Facts and figures on the campaign…

Here is where we stand and why it's something you can all help with!
There are 200,414 opinion leaders internationally that we are mailing to for this specific campaign. As you know, our immediate Sea Org Day target is 100,000.
I calculated out the math of how much is needed to finish the entire campaign and averaged it out with number of subscribers and this came to only $65 per person!
I understand that some people can contribute a smaller amount and some a larger amount… so I have included donation links below from $25 – $1,000.
Thus, by a simple combined donation from everyone reading this we could give a bright new future to millions of men, women and children across the globe who will discover LRH for the first time…
I think this is brilliant, don't you?
So, the question is: Are you game?
Let's send a message that we can – as a combined force – create some serious impact for a second time!

We're a force to be reckoned with!
All you need to do is make a donation using the links below and your part is done!
"If the combined power of all of us and all organizations were exerted as a shoulder to shoulder effort, we would take this planet just as we were and with no more than we know." – LRH, from HCOPL 29 Oct 1959, SERVICE
Donation Options:
Please make one of the following donation amounts:
Make your $25 donation on-line <—
Make your $100 donation on-line <—
Make your $250 donation on-line <—
Make your $500 donation on-line <—
Make your $1000 donation on-line <—
If you would like to make a different donation amount, please call us at (323) 899-1034.
Our Gift in Exchange: Download The Way to Happiness eBook in any of 100 languages.
Once you finish the on-line donation we will give you access to download the eBook instantly!
A special Planetary Dissemination commendation will also be sent to you from Bridge.
Thanks very much in advance for helping to make this idea a success!
Sincerely,
Patrick Howson
Mail Order Manager 
Bridge Publications, Inc.
(323) 899-1034