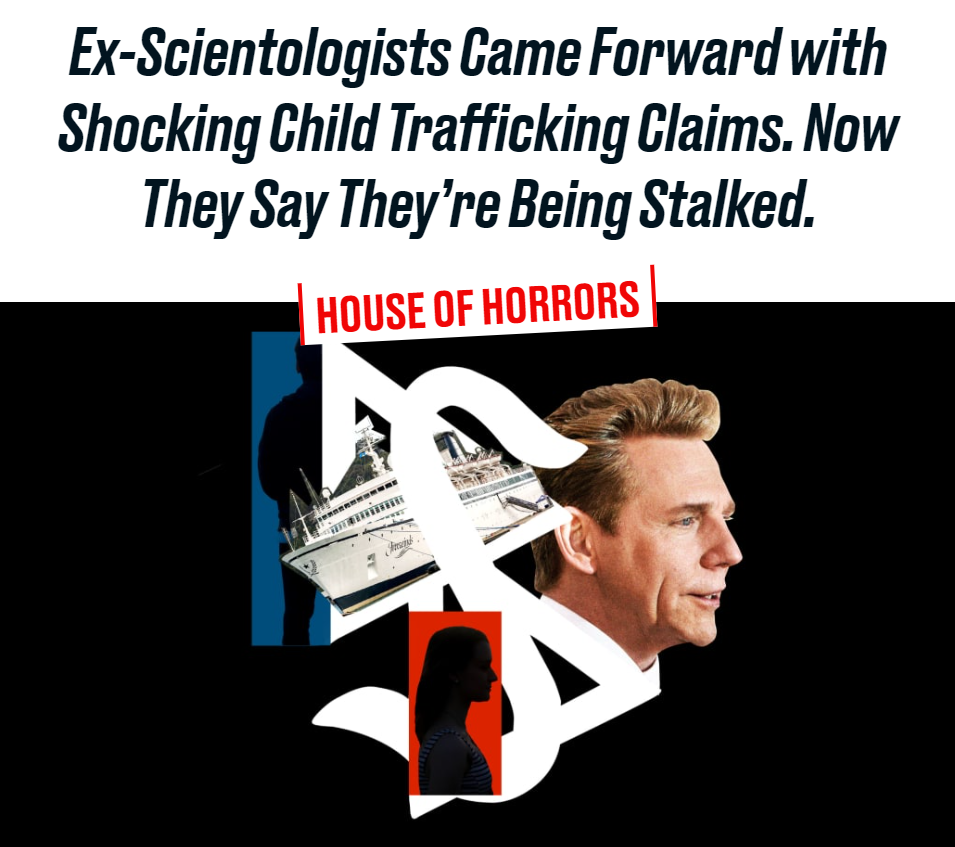 This is an excellent piece in the Daily Beast from Kate Briquelet and old friend Marlow Stern.
It's a story that needs far more coverage. And as this case progresses, I hope that will be the case.
The Amended Complaint details the Fair Game tactics being employed against the plaintiffs, as well as the strenuous efforts by Miscavige to evade service. Nothing unexpected, but it is good to see it detailed in a legal filing. Media feel protected when they report on documents filed in court.
Since the days when Hubbard was trying to avoid being served in lawsuits, there have been strict policies in place to make it as difficult as possible for anyone to effect legal service. When Hubbard shuffled off his mortal coil, these same practices shifted over to protect Miscavige. There are general procedures that all scientology security personnel are drilled on to never accept service for anyone and make it difficult for process servers to access anyone, but the measures are ratcheted up dramatically when it comes to Miscavige. The lawyers even get in on the act, claiming they are not allowed to even ask anything about the whereabouts of Dear Leader. It's all a carefully framed facade — it is part of the "strategy" Hubbard developed of making litigation against scientology as punitive and costly as possible: "fight on the basis of total attrition of the enemy." Many will lack the resources to be able to continue the fight to the end. Scientology will file endless motions and appeals and throw up every barrier possible to prevent lawsuits from progressing. It begins with the first battle — service of process. Then come the motions to dismiss, change venue, disqualify attorneys, enforce arbitration, recuse judges and on an on. When you have virtually unlimited, tax-free money available, it is an often effective strategy.
Let's hope these plaintiffs and their lawyers have the resolve to take the fight to scientology all the way. It's a long road, but they should always remember. Scientology has never won a damages case that has gone to trial.