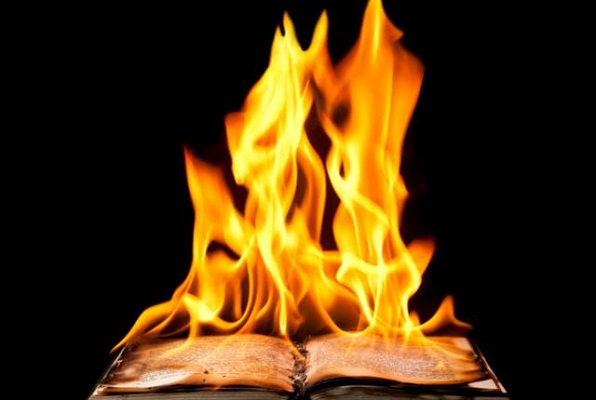 This is a brand new letter from the infamous Cara Golashesky, the so-called FLB "Justice Chief."
It is a letter to a person who has NEVER BEEN TO FLAG.
He never signed any waivers or agreements.
He did nothing other than hand over his money, and when he politely asked for it back as he had never made the trip to the US to partake in the "Flag Welcome Package" he was told to go pound sand.
Here is his statement:
Now that was some "welcome" from the "friendliest place in the world."
This is Flag think:  We come to Italy and make you all sorts of false promises about the miracles we will give you.  We insist you give us your money NOW, in advance of arriving in the US. We will then not live up to our representations concerning "return of donations" though you didn't partake in any service in over 5 years and when you ask for your money to be returned we inform you that we have now decided you are "declared" and so you don't qualify to get your money back.
Interestingly, the "FLB Justice Chief," from "Senior HCO" doesn't cite L. Ron Hubbard policy to support her refusal to give this man back his money, she cites "law."
Amazing flip-flops scientology engages in — when they are in court, they pull out "policy" saying the court cannot interpret it or make any judgments on it because it would be a violation of the First Amendment (see garcia case). And when they should be following policy on internal church matters, they hide behind the "law."
So, just for shits and giggles, here are some excerpts from the policy written by L. Ron Hubbard that the Senior Hubbard Communications Office of the "top training and processing org of the world" should be upholding.
HCO POLICY LETTER OF 23 OCTOBER 1963 REFUND POLICY
In thirteen years, involving hundreds of thousands of hours of processing and millions of dollars of income, in any organization where I was assuming direct command I have always promptly and immediately caused to be refunded every penny of the money paid by any person who was dissatisfied with his or her processing. This has been the consistent policy I myself have worked with.
…
I have only worked then with these three policies:
Refund at once in full any refund demanded;
Work hard with tech staff to ensure good results;
Forbid the sale of further processing to anyone receiving a refund and make the case known to Scientologists.
It is notable that all but one refund were made to persons with histories of insanity who had been accepted unwittingly for processing.
Recently, Australia was sufficiently remiss in following the Code of a Scien­tologist as to incur potential legal action. I did not understand why and investi­gated. The facts resulted in my sending a cable to the Continental Director requesting that he do the usual—refund the money and locate the bypassed charge. The case promptly resolved. What was shocking to me is that he had not immediately refunded, whatever else he did. Of course, he was absent when the incident occurred, but still his first thought on finding the matter out should have been to refund the money, not because of threatened legal action, but because AN ORGANIZATION IS BOUND BY THE CODE OF A SCIENTOLOGIST.
…
A tough refund policy injects aberrated stable data against the confusion of bad or poor technical service. A mild refund policy keeps technical on its toes.
…
My own often-repeated policy to my personal staff is "Give them what they want and keep them happy." That sounds like a very indefinite policy indeed. But it makes people face up to and handle individual confusions as they occur, each on its own merits; it presupposes people are basically good and it is successful.
…
A refund policy is an agreement-type policy. Needful. But it must be very mild indeed or it will stand in lieu of good service.
The new policy then is:
Refund any fees when and as demanded, whether for training or for processing;
Refuse further and all future training or processing to anyone demanding a refund as the condition of refund;
If (2) is not acceptable to the person demanding the refund, then do all possible to smooth out the case or training situation;
Count only on high technical results in the HGC and Academy to inhibit or reduce demands for refunds
Of course, I am merely a bitter defrocked apostate on the fringes of the internet, but this seems pretty clear to me.
I can only assume Cara has not done the new GAT II Student Hat so isn't able to duplicate what is written by the Founder?
Just a tip for you Cara, "HCO" (let alone "Senior" HCO) is supposed to ensure the writings of L. Ron Hubbard are followed to the letter. Not the oft derided "wog law." In fact, according to Mr. Hubbard it is your job to bring the world into alignment with scientology principles as everything in the wog world is too aberrated and vicious and injust.
But to get really nit-picky now Cara, I would also point out to you that there is even a reference to this exact circumstance listed in the HIGH CRIMES right on page 312 of your bible: Introduction to Scientology Ethics.
It states the following as a Suppressive Act:
Demanding the return of any or all donations made for standard training or processing actually received or received in part and still available but undelivered only because of departure of the person demanding (the donations must be refunded but this policy applies).
I guess you missed that bit in red…
And this one even trumps the other justification often used — "the Claims Verification Board and the Scientology Policy Directive from 1996 are the latest references on how to deal with refunds and repayments." Ruhroh. This book was last published in 2007. It IS the latest church policy and it's even "by L. Ron Hubbard" not some unnamed "Board of Directors" or "Watchdog Committee."
Bottom line is, when it comes to money — taking it from others or keeping it once gotten — the golden, and only, rule in scientology is this: anything is OK as long as the money is coming IN and not going OUT
In scientology money may buy you love, but it definitely buys you protection, status and immunity from criticism and penalties.
Afterthought: Their gritted teeth refusal to return any money is yet another indicator that the squeeze is on. If they were really rolling in 47X expansion and money was pouring in the doors, there would be no reason on earth not to just give this guy his $12,000 back. Hell Miscavige spends that on a few pairs of John Lobbs…