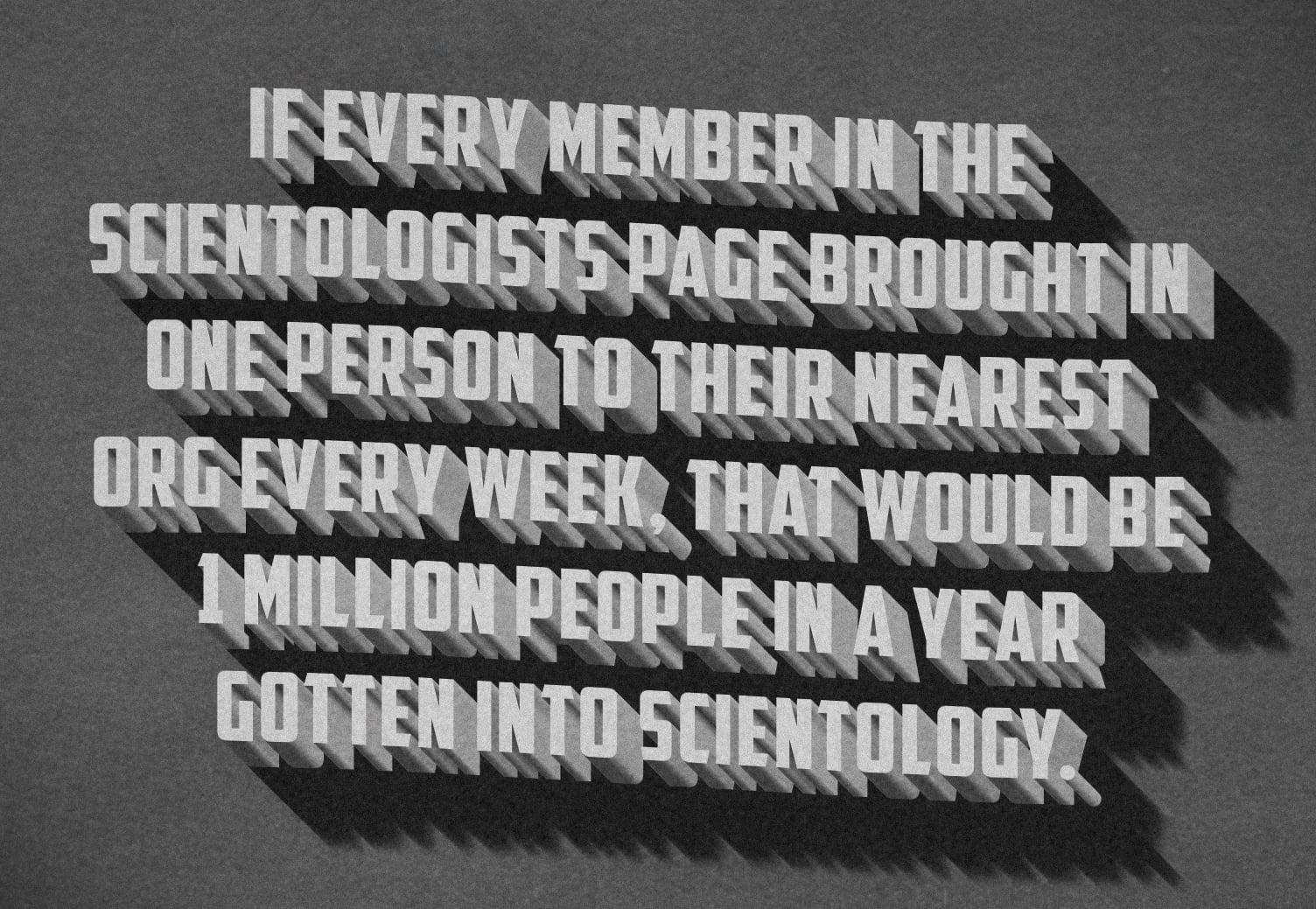 Well, here is some pretty simple math.
1,000,000 divided by 52 = 19,230.
One can assume that those 19,230 people consist of:
The real people "in the Scientologist page" — these are the people that are at least supportive of scientology, even if not active.
It does not include EVERY scientologist — social media just doesn't capture everyone (especially when the age demographic of scientologists continues to march toward "ancient" — just look at the fundraising promos)
It would include all staff who are active on social media in some way — but this excludes almost all Sea Org members.
Given other evidence, a significant percentage are "click farm" followers — from India or the Philippines or other locales that specialize in "boosting your followers on social media"…
Some  are scientology critics or people who have developed some interest in the subject from media coverage.
If I had to guess, I would be willing to bet that significantly less than 50% of the 19,000 would identify as scientologists.
But even if all 19,000 are actual scientologists — this is still a TINY number even if you double it for missing staff and other scientologists.
This latest piece of hype lines up with all other information — the total number of active scientologists in the world is around 20,000, but definitely no more than 50,000 under any circumstances.