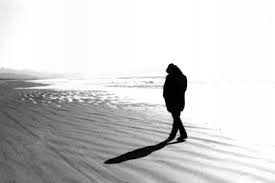 This was sent in some time ago by a Special Correspondent, but there have been so many other things going on that I have not been able to get around to posting it. I think it is a good topic for discussion and this is a thoughtful and insightful writeup from someone who has considerable experience from which to base their estimates.
Though there is no figure placed on the number of Scientologists, my estimate is 25,000-30,000 worldwide. These are people who may still do an extension course to maintain appearances, buy a book when it is released or attend an event — though not necessarily go on course or actively engage in auditing. The hard core is more like 15,000 composed of SO, staff and those actively on lines. These figures are based on the number of IAS members and the numbers that show up for events. I am interested in others' thoughts about this.
I find the membership question interesting and have some opinions based on my four decades of experience with the CofS. My speculation is the ratio of committed members versus OPENLY independent or disaffected ex-members is 4:1. BUT, the ratio of under-the radar members and ex-members to committed members is 25:1. This is extrapolation from my own circle of friends, family and acquaintances. 
There is an ENORMOUS underground of SINOs (Scientologists in Name Only) and ex-Scientologists who just don't care anymore. They don't care to protest, post, or criticize or they don't go on course, get auditing, or donate to the causes. They've left Scientology behind, gone on with their lives and for the most part don't give it any air-time. They know how to pick their way through the mine-field to keep important relationships going with the committed members in their lives.
The Scientology organization is gradually getting backed into a corner and one day the hammer will fall. Then a great cry will go out for help from the membership and the silence will be deafening. You can't treat people the way Scientology treats its OWN people and expect them to have your back when the bullets start to fly.
The Ideal Org program will be what destroys the network financially. Sure, when you own real estate paid for with other people's money (Scientology's International Landlord) it doesn't matter if you sell at a loss; you still get to pocket the money and it's all profit to you! When these Ideal Org's fail, because it costs more to maintain them and keep them open than they produce in revenue, they close, get sold at fire-sale prices and Int Landlord pockets the left-overs. This is Scientology's version of resource extraction and we all know how well that strategy is working globally. Pretty soon there are no more resources at any price and the environment is too degraded to recover. That's Scientology's future.
Internationally, there is an attempt to garner new members (at least for high-priced Flag services) from the Pacific Rim and Russia because that's where the wealth is and Sea Org staff from Eastern Europe and Central and South America because everyone there wants to come to America or Europe. Many younger Sea Org staff are drawn from this pool of recruits and the the names you see on Flag's completion lists are increasingly Russian, Chinese and Taiwanese. One thing Scientology is REALLY good at (maybe better than anything else except buying and renovating real estate) is figuring out how to get money. Spending it wisely is another matter though and that is going to get them in the end.