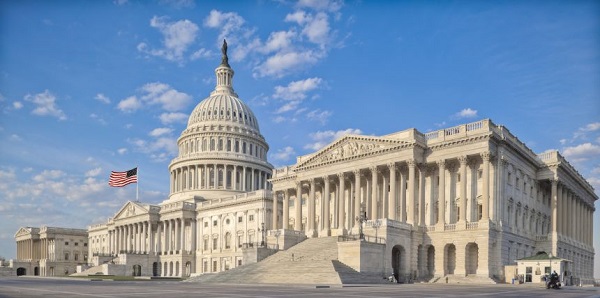 These are some words of wisdom from a viewer who noticed the discussion of contacting elected officials on one of our YouTube live chats. This person didn't ask for this to be published, so I have hidden personal identifying details in case it might be a problem in some way.
I saw a question in the group live chat re: contacting elected officials (specifically asking for a template they could use) and I thought I could be helpful and explain why that is a VERY bad idea….while offering some tips on what actually works.
About me: I was a political communications strategist for 15ish years. I've worked in the House, Senate and White House and am currently teaching political communication at the University of  Xxxxxx, while I work on a book to help readers understand exactly how politicians manipulate them. This — interestingly enough — is how I found myself studying cults and ended up reading Marc's book…and, of course, becoming a loyal SPTV viewer. (I'm a big fan of you guys and if there is ever anything I can do to help, please do not hesitate to ask.). I also lived in LA for 10 years, just up the street from the Celebrity Center and was always curious what was going on there.
So…for your viewers re: contacting elected officials.
If you want your calls, letters, etc. to have maximum impact, you should resist the urge to use templates, automated mailers, robocalls or even petitions. Why? Because the more time, energy, money, etc. it takes you to contact your elected official about a given issue, the more you convey how much you care about said issue AND how much their position on said issue is likely to impact your vote. Think about it: since it only takes a few seconds to sign a petition, you don't really have to care that much about an issue to add your name to one..or check a box on an automated form. (Elected officials know this.) But when you invest the time and personal resources it takes to make a phone call or write a heartfelt letter….it's clear that the issue is important to you and that you are also probably following developments, etc. (And yes, offices can tell the difference between a heartfelt, personal letter and one cut and pasted from a template. In fact, if an office gets a huge influx of letters that look exactly the same, those letters tend to end up in the trash.)
You can find contact information for your congressman and senators (these are the folks with jurisdiction over the IRS) at
https://www.house.gov/representatives
 and 
https://www.senate.gov/senators/senators-contact.htm
 respectively. Viewers should focus on contacting their personal representatives as many offices only log/respond to correspondence from their personal constituents. (Note: elected officials get thousands of emails a day, so it's not a bad policy.) The elected officials who are best positioned to have an impact on Scientolocy's tax exemption are those on the tax writing committees — the 
House Ways and Means Committee
 and the 
Senate Finance Committee
. (You can find out if one of your representatives is a member of those committees at their corresponding links. Government oversight committees could also hold hearings/conduct an investigation.)
Note: when contacting an elected official's office, you are unlikely to reach your elected official personally. (They are usually scheduled to be in five places at once and thus are — most likely – not available to take your call.) But that's okay, because winning over the staff member who handles that issue can often be more impactful (remember said staff member is the one who advises the member on the issue and will put in the work on the issue.). So, if you call, don't ask to speak to the Congressman or Senator (this will flag you as unserious) and don't just leave a comment with the person who answers the phone (this person is often just an intern or administrative assistant), INSTEAD ask to be connected with the person who handles the Congressman or Senator's tax policy. If they aren't available, ask if you can schedule time to talk with them or ask for their name/email address. (If you have someone's name it's pretty easy to figure out their email address, and it's far better to email them directly than to email the generic office email.) Note: staff members typically work 60+ hours a week and cover hundreds of issues, so the best way to have an impact is to be HELPFUL: yes, make a compelling argument, but also give them facts, figures and other resources that they can use to brief/convince their boss. The more controversial the issue, the more an elected official (and their staff) will want to know about an issue before they get involved. (Think about it, if you knew someone was going to attack you on an issue, you'd want to be an expert on that issue so you can respond to those attacks. So, helping staffers gain expertise/confidence that they can mitigate attacks can make a big difference.) Sending books could be a good idea, not only because they provide good information (and indicate that you care enough to buy and mail a book), but staff are unlikely to miss/throw them away, AND if you stack enough of them on a staffer's desk, their boss is likely to see them and ask about them.
I would add only that I think the issues that would attract the  most attention from lawmakers are the following — but PERSONAL experiences are the most powerful:
Spending taxpayer subsidized dollars on campaign to harass and intimidate those who speak about their abuses  — and that this is part of their "scripture" 
Breaking up families with disconnection policies
Hubbard's anti-government/justice system writings
Scientology accumulating "billions of dollars" (their lawyer admitted to this on CBS This Morning show) — but they don't provide shelter to the homeless or food for the hungry or any other form of charity