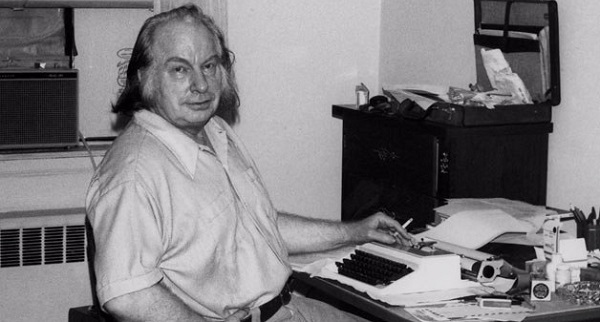 I happened to notice this statement from L. Ron Hubbard on Tony Ortega's blog (he includes a Hubbard quote each day that Hubbard made on that day of the year in his section "Source Code").
"We've had a little slowdown here recently on research the last six, seven days — I managed to get the show back on the road again — mostly due to the nonsense going on in Australia. The general situation with regard to that is they're not in any danger or anything like that, they're just being cross-advised and being generally upset. The government of Australia….Well, these little boys have an opposition there that are quite red and they all of a sudden decided under a fellow of the name of Galbatty to investigate Scientology on account of how bad it all was, you see? And this is the message I want to get across to you, not the state of Australia. An organization starts slipping, they stop following through standard policies, they are not on the ball here and they individuate there and they goof up someplace else. And then you all of a sudden start having trouble in their vicinity and it finally swells up to something like this inquiry you see, and that sort of thing. Just everybody has to some degree or another taken his finger off of his number and goofed up. You get the idea? In this particular case, why, they ran some jerk down there who they knew was a security risk. He couldn't pass an E-Meter test if you'd held a gun to his head. He is just a complete bum. So they go ahead and give him high-level processing. Name is Wearne. And they give this fellow a bunch of high-level processing and restimulate two or three wrong goals on him one way or the other so he goes into a complete spin. And I think he'd been in psychiatric treatment and he went back under psychiatric treatment, and then he runs over and sees Galbatty to get Galbatty to pass legislation so as to cure his GPMs and it just all went to smoke. And it had never even occurred to anybody down in Melbourne simply to handle Wearne, refund his money and straighten him up. When they did refund his money, they didn't even require him to sign a release. So they went and refunded his money; he went over to the court the same afternoon and filed a suit for a hundred and sixty thousand pounds. I mean, it takes genius, see? It just takes goof up after goof up." — L. Ron Hubbard, April 30, 1964
Now, this illustrates something Hubbard (and now Miscavige) specialized in.
Doing something disastrous, and when the thing blows up, blaming someone (or everyone) else for having created the situation by failing to follow his direction — even when he either did it himself or directly ordered someone else to do it.
I read this with interest as I had been astonished by Steve Cannane's brilliant book Fair Game where he dug into the history of scientology in Australia, and particularly the Victorian Inquiry. Doug Wearne played a significant role in creating that inquiry. And it was Hubbard himself who had refused to give Wearne a refund and then sent him over the edge with a dismissive, condescending letter. Here are the pages from Steve's book that are most relevant (I highly recommend this book):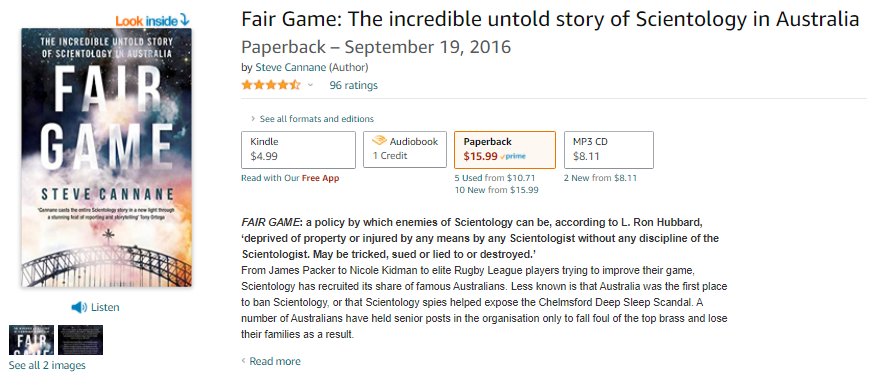 If you compare Hubbard's account with the documented truth (Steve's book is impeccably sourced with an enormous number of cites to original documents — Hubbard repeatedly rambled about things made up out of whole cloth) you have a microcosm of Hubbard gaslighting. It is a tradition continued today by another master of the art form, David Miscavige.
For people who claim such enormous understanding of the human condition, almost Godlike powers as OT's, and knowledge that makes them impervious to failure — they sure have a lot of things go wrong. Or even if you buy their explanation — that they are constantly surrounded by SP's who are trying to do them in — how is it that they are so incapable of spotting all these evildoers? They also claim to be the masters of predicting human behavior.
Scientology is a world of toxic smoke, distorted mirrors and pervasive delusion.