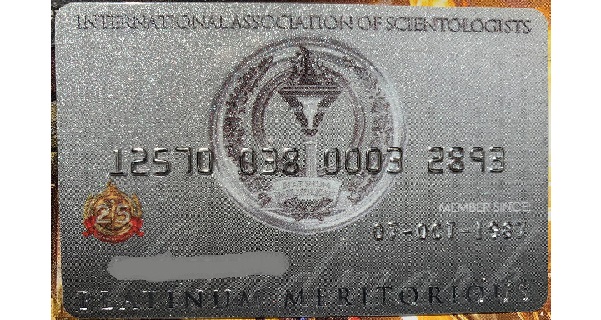 This is a new list of IAS "Field Disseminators" — which translates into non-Sea Org fundraisers or "registrars" as they are called in scientology.
There are some interesting names on here. From the scientologists who own companies that employ other scientologists (like Bridgeforth and Cummins) to the IAS "Freedom Medal Winners" who are then sent out to tour the world to reg for the IAS. Those are circled in red — and I may have missed a few as the names are no longer all familiar to me.
These are the people that are making the highest amount of commission from the IAS. They are literally making a living by getting others to give money to the IAS.
Here is a recent example of one the "Freedom Medal Winners" now out trying to make money off his "fame."
There is one other name that is especially interesting, the serial photo-bomber Joy Villa.
She also just showed up with a crazy video promoting the NRA as a champion of women's rights (her tortured logic to get herself promoted by the NRA on this basis is quite something) at CPAC. She is unwelcome in a lot of the Trumpverse because of her accusations against Corey Lewandowski, but weaseled into the NRA good graces it seems… These days apparently the NRA is hard up if Joy Villa is the best celebrity endorsement they can catch.
Someone should clue the NRA in that Joy also supported Obama and Hillary Clinton when it got her some exposure, and her entire shtick is to get herself onto "comm lines" that she can try to use to benefit scientology. She, like all scientologists, is a scientologist FIRST and a "conservative" and "NRA supporter" second.
But she is also a shill for the IAS — translating her "celebrity" into dollars by persuading others to give money to the biggest scam in scientology.