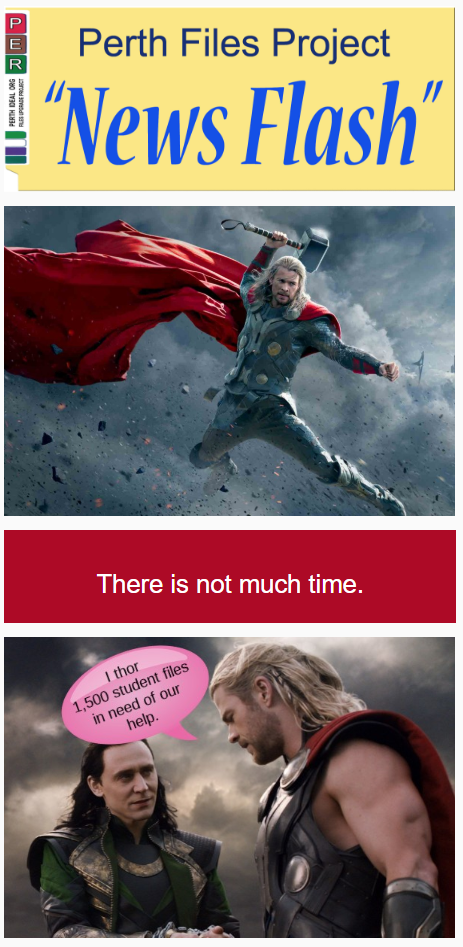 More proof that the ideal org program has devolved into desperate insanity.
This is a NEW piece from Perth Org. Apparently, this ideal org, that Miscavige yanked his ribbon on a month ago now, was incapable of getting their filing done before moving into their $20 million dollar building. And still hasn't managed it to this day!
Remember how this went on for months and months — just look back at the Thursday Funnies. The begging and cajoling to try to get their backlogged filing done was legendary. Like every other "ideal" org.
That an organization cannot muster enough manpower to catch up their filing is not merely an indictment of the brilliant "administrative technology" of L. Ron Hubbard (apparently that technology can NEVER organize a scientology activity to keep its files present) but also a clear indictment of the inability of scientology organizations to attract enough people. Though there are not enough people to catch up their filing, the tattered handful are apparently aqequate to invest tens of millions of dollars in for new facilities.
What a business model this is… and yet again proof that the "ideal orgs" have NOTHING to do with expansion, massive growth or the need to "fulfill demand" for scientology.
No wonder everything is about "fundraising" — clearly scientology cannot exist on its own merits based on delivering "the tech."