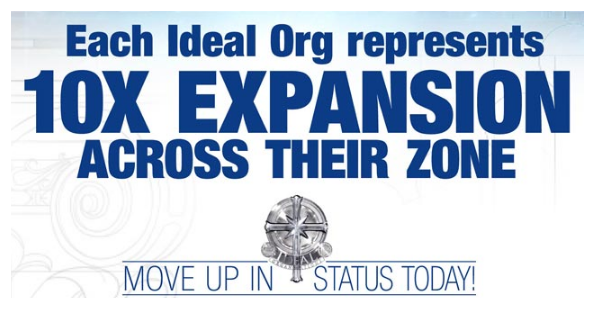 The scientology hype machine is rolling along, trying to keep the sheeple convinced that handing over money for "ideal orgs" is going to change the world.
Austin is one of the few orgs NOT required to get a new building — like Toronto.
It is directly across the street from the University of Texas and has been for decades. Scientology-think leads them to believe that this is a ready-made audience. 40,000 bright, young, inquisitive "raw meat" literally RIGHT THERE.
They never seem to mention that this org has been small and failing forever. That they cannot persuade anyone to come in and try out Dianetics and Scientology. It's not the lack of nice desks and carpets and custom-made signage that is keeping them away. Scientology is toxic and in the google-me world it is impossible to get anyone IN.
And I guess it never occurred to anyone that they should make the money to upgrade their org by actually selling and delivering Dianetics and Scientology? Like Ron said? Oh, they can't  do that? Then why invest heaps of money into them? (Rhetorical question — this is merely a transfer of assets from liquid to real estate).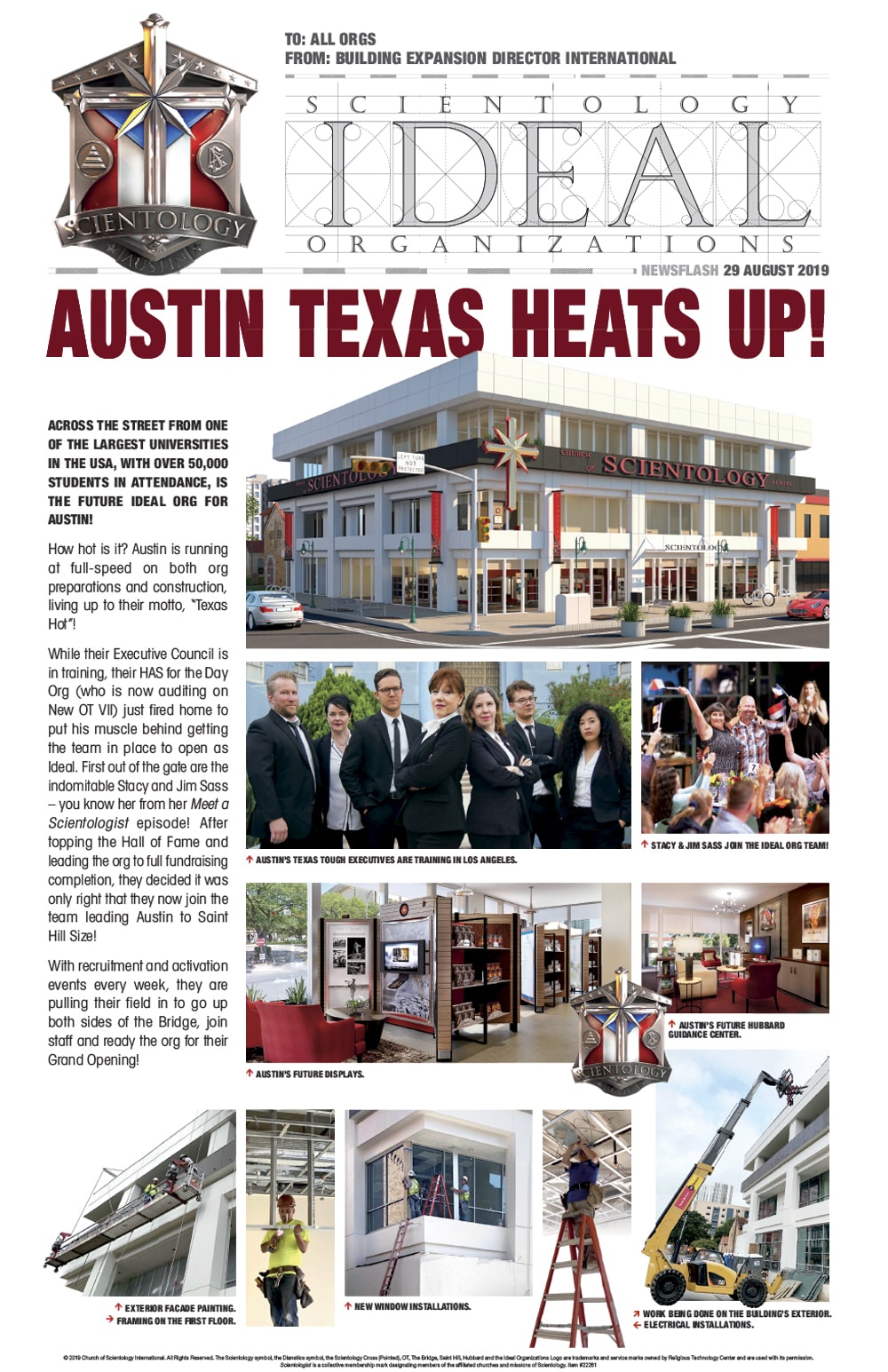 After more than 15 years of trying, they are installing new windows and painting the facade.
Texas is not just "heating up" it is ON FIRE!
And then there is Chicago.
No, they are not second to none. They are about 43rd…
Another org that had a building purchased for them years ago and they cannot raise the money to renovate it. But now, 15+ years into the "ideal org program" they are now "truly #1″…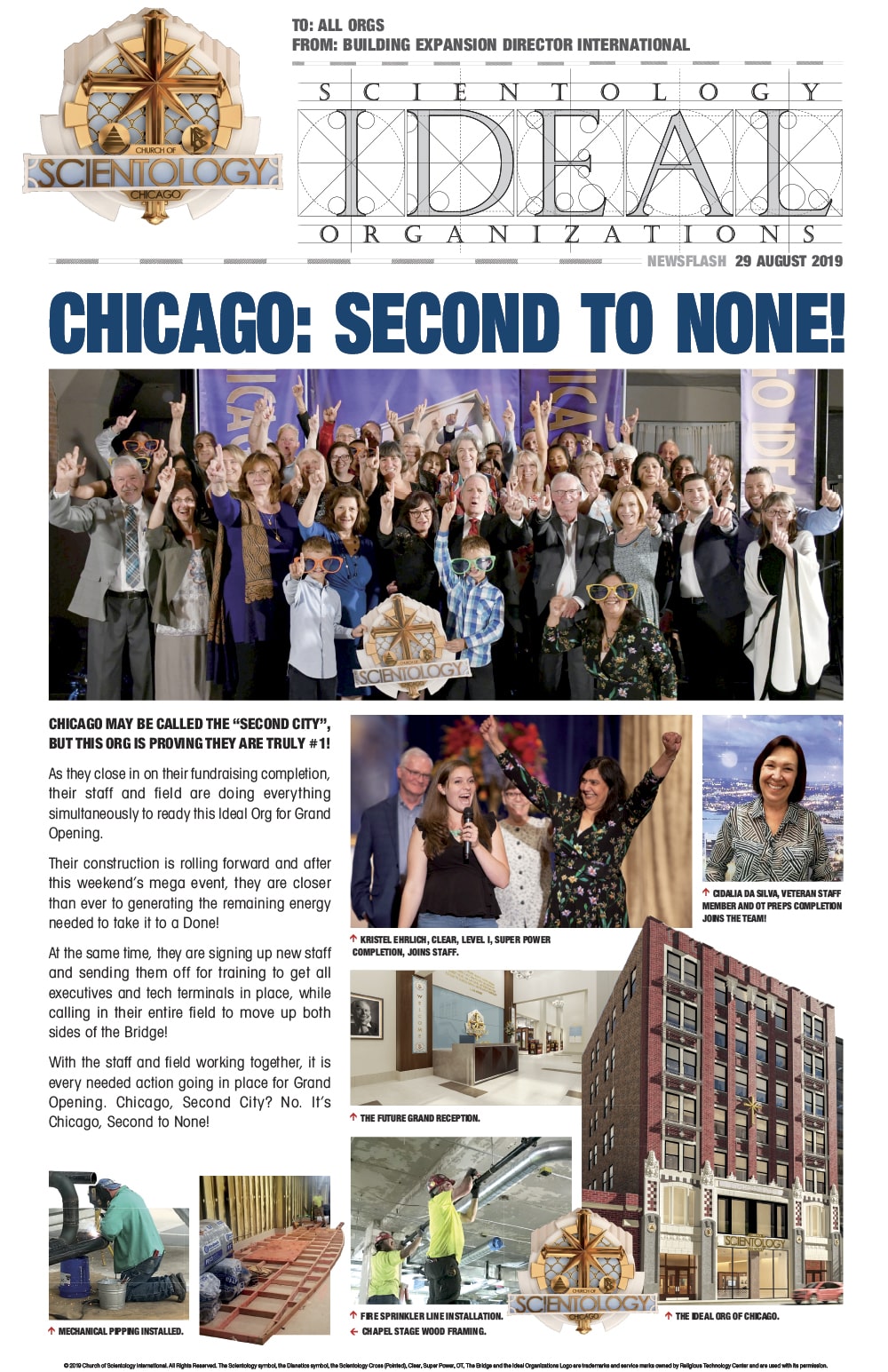 And Ventura of course.
This is going to make ALL the difference. Tucked away on a back street off the freeway, this org is going to tip the scales and make California "ideal". How amazing is that going to be.
It can become another empty shell like Valley and Sacramento and Orange County and San Diego and Pasadena and, and, and… But get your money in now, because they are "under construction." You know this because they have 4 pictures of guys on ladders, fixing ceilings.