SFO is one of the first ideal orgs (the "originals" were Buffalo, Joburg, NY and SFO)…
The email accompanying this said "San Francisco is going SH Size".
This "ideal org" had it's ribbon yanked by the Chairman of the Bored on 29 Nov 2003. That is almost exactly 14 years ago.
FOURTEEN YEARS and this org has not expanded to the "Make-break" point, the size where staff can earn a living wage according to L. Ron Hubbard.
Of course, the other "original" "ideal" orgs are also dismal failures. Buffalo has never amounted to anything at all. New York continues to struggle. Joburg, the one truly bright light on the scientology horizon all those years ago is a mere shell of what it was at the time of it's ribbon yanking, with a large part of its scientology field having been declared…
Hubbard himself said that orgs should achieve St Hill Size in a matter of WEEKS. That the ONLY reason they would not do so was that the staff were "not on purpose."
Well, COB, what is wrong with your brilliant strategy that it has failed to expand any single org, let alone scientology as a whole? Even though you have poured hundreds of millions of dollars into this effort and had every scientologist operating with a one-track solution "all orgs must be ideal."
What an abject failure.
And it is plain for the world, and all scientologists, to see. The world DOES see it, like the plethora of lies in the bubble, scientologists don't WANT to see it…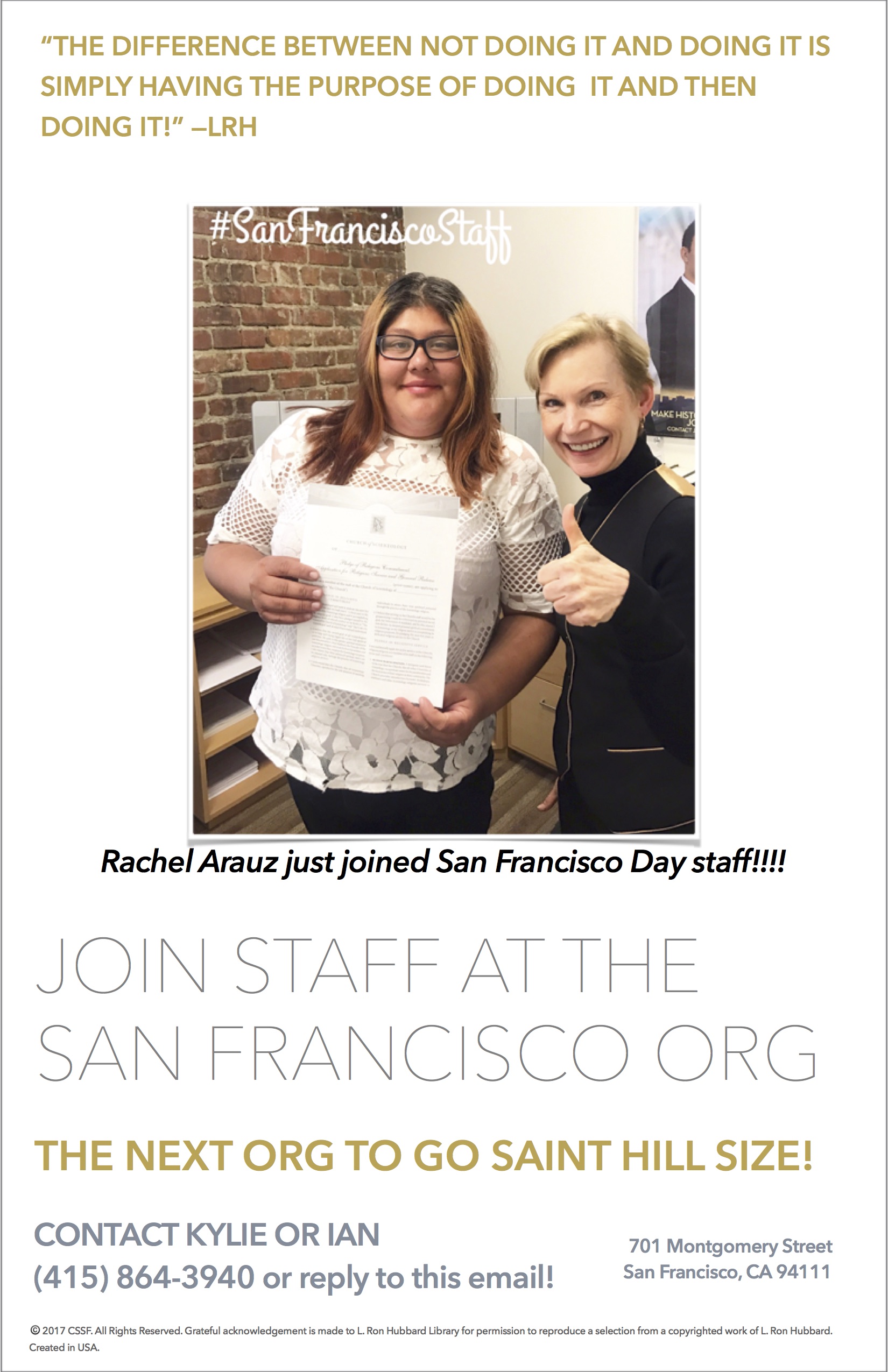 One of our readers reminded me:
Back in 2006, SFO was declared Saint Hill size.
It was done with smoke and mirrors, as usual. Dozens of staff were recruited, mostly old-timers, not active, and were put on "Project Prepares", meaning that they weren't actually on staff but would 'someday' join.
These scans from the org mag come from a special issue that was put out to celebrate this 'achievement'.
Also note that those missions that were opened are all closed now. Berkeley was a moribund mission but they claimed it was new.
The very short completions list made up mostly of old-timers redoing something, shows the blatant lie that they were SH sized.