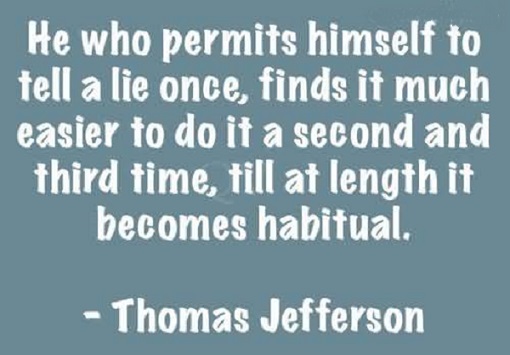 Tony Ortega already included a bunch of this series of posters in his Sunday Funnies last week — but he left some out (there are 13 of them in total).
Two I felt were important as they highlight points made by David Miscavige where he sold the brilliance of his "ideal org" strategy.

Just think about this for a second.
This is taken from the original Miscavige sales pitch on "why ideal orgs?" But it makes absolutely NO sense.
He had used the analogy of an auditing session to sell the original GAT and how you could not deliver a standard session unless you had all the elements present, including a trained auditor.
He thought that was so brilliant, he took it a step further to explain that you couldn't possibly deliver scientology without an ideal org, because you couldn't deliver a session without an auditor. But that is what is missing in his ideal orgs. They are buildings and don't contain people (ie auditors). The crappiest org building in the world is still able to deliver auditing and training. It is a COMPLETELY inapt analogy, and yet they are STILL pushing it. Because David Miscavige said it — therefore it is true. Nobody thinks about it, nobody inspects it, they simply parrot it with complete certainty.
A "full third dynamic session" (whatever that is?) can only be delivered with an ideal org?
Really?
I see a LOT of "ideal orgs" who can't even get a breath to register on a mirror, let alone deliver a full third dynamic "session."
And then there is this: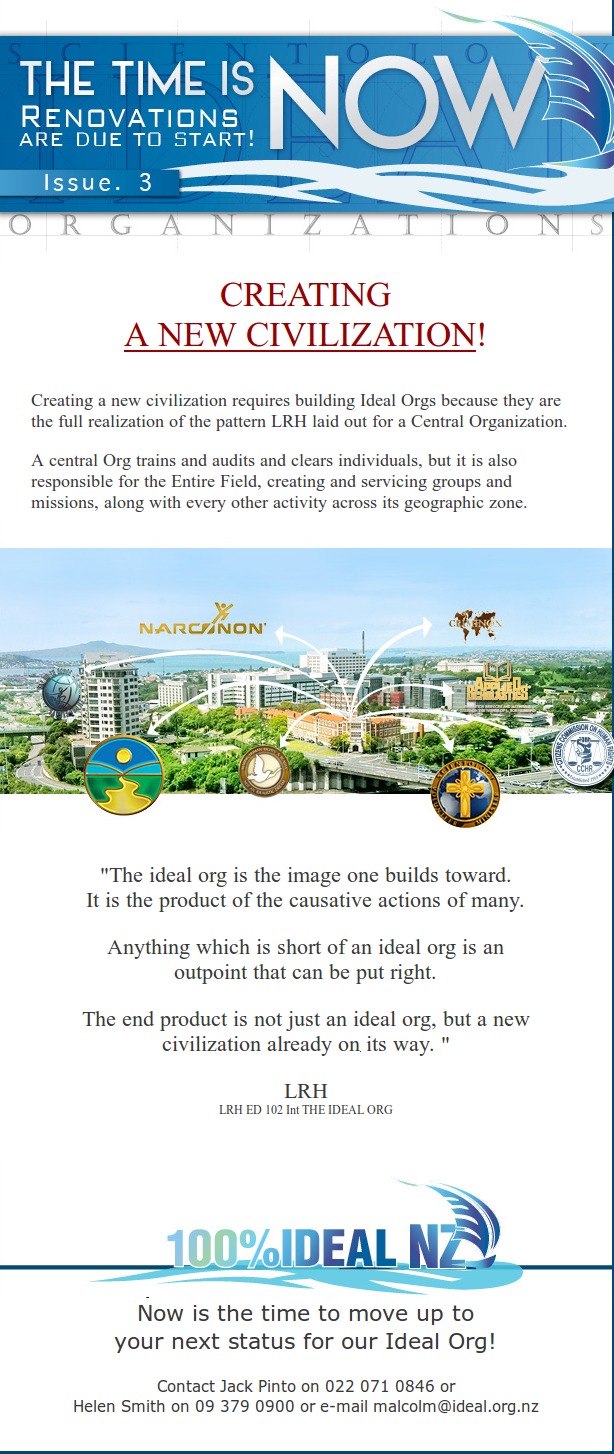 That was another of Miscavige's pitched on Ideal Orgs that continues to be repeated as if it were true, when in fact it is demonstrably false.
These orgs are NOT opening new Narconons and Applied Scholastics groups or Missions or anything else. I doubt there is a SINGLE mission that exists today because it was opened as a result of the actions of an "ideal org." You need look no further than the "ideal orgs" in LA/Orange County. Not a SINGLE new Mission in years, and a few closed down in that time. Tampa the same. Some Flag public were coerced into opening some missions years ago — JT's "ideal" mission in Ocala is flourishing like Jenna Elfman's in SFO and Anne Archer's in Santa Monica (those two are gone entirely, his is still there, open a few hours a week), there is a dead test center in Plant City and an even deader on in St Pete and the "South Tampa Mission" closed down. No new Narconons. No new anythings. And Tampa and LA Org are the MODEL IDEAL ST HILL SIZE ORGS.
But again, because Miscavige said it, it must be true.
I hope the lawyers suing Narconon add this to their stack of evidence that the church is NOT a "disrelated activity" from Narconon.