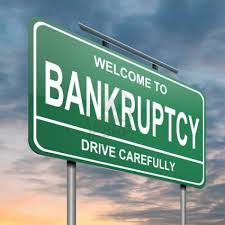 An interesting commentary on the PAIN that is involved in Ideal Orgs.
Sacrifice is the word. 
Nothing about how the "investment" in Pasadena "paid off."  Just more begging and that you "will survive." 
And they are "experts" — they survived Pasadena despite enormous sacrifices and "great personal hardship against already stressed finances." and they want everyone else to do the same.
From: Ideal Everything Now! [sandiego@scientology.ccsend.com]; on behalf of; Ideal Everything Now! [idealeverything@live.com]

To:

COURAGE! A letter from Pete & Annie Sokoloff, Pasadena OTC Members & OT Ambassadors for an Ideal WUS!

  

San Diego, we salute you.   

Nearly 4 years ago, we finished fundraising for our Ideal Org in Pasadena.  Raising 23 million took a lot of sacrifice.  We bore losses, delays and failures along the way.  A lesser group would have given up a half dozen times. 

The wins sustained us.  The courage we witnessed was spectacular… Individuals, couples and families going "all in" by stepping up to Humanitarian and other levels even when they knew they were creating great personal hardship against already stressed finances.

Getting the job done required that necessity levels soar – being in PT or slightly in the future was the only safe ground!  Of course, it was worth it.  And each of us survived, enriched beyond measure by the experience.

I know what I described just now is the scene in San Diego today for a select group of beings who have chosen to go "all in."  Courage is not an easy trait to come by.  It must be demonstrated with blood and toil.  Every individual in San Diego who gets the purpose of an Ideal Org wrestles with the idea of their own comfort and courage levels. 

Our advice to any who would dare to step up to a bigger dononation than they have any business making – DO IT.  Make it entirely your choice, your responsibility and do it.

And years from now you will remember these times with a gleam in your eye and gladness in your heart!

Go San Diego!!!

ML,

Pete and Annie Sokoloff

Proud Pasadena OTC Members

OT Ambassadors for an Ideal WUS!