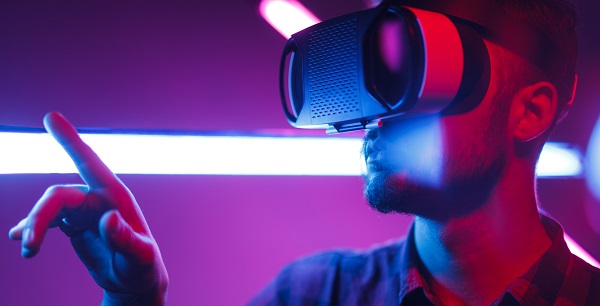 Truth in advertising? From scientology? Must be inadvertent.
There is plenty of evidence that there is no such thing as an "OT" despite what Hubbard claimed.
But now, it seems we are getting closer to the truth in the scientology claims about this. Now we are seeing "virtual OT's"..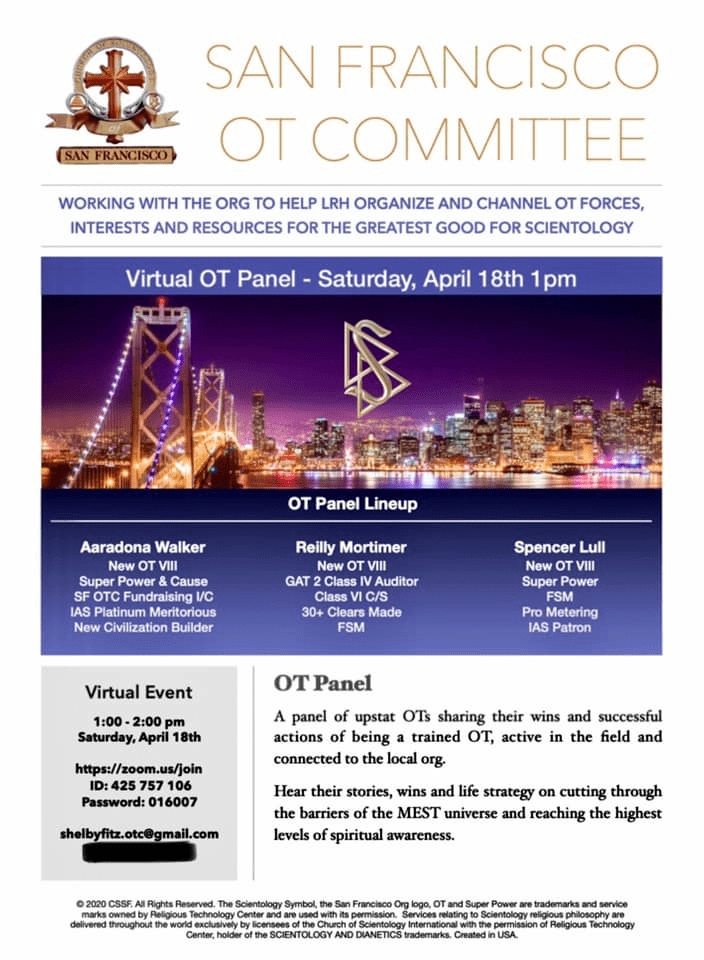 I wonder if there is really any difference between a "virtual" OT and a fake OT? Or one that is a "mental image picture" or even just pure imagination?
These virtual OT "NCB's" (New Civilization Builders – they actually use this term with a straight face) don't seem to be able to get their act together enough to finalize a DATE. So they just promote it as a virtual event — if an event happens in the ether and nobody sees it, did it really happen?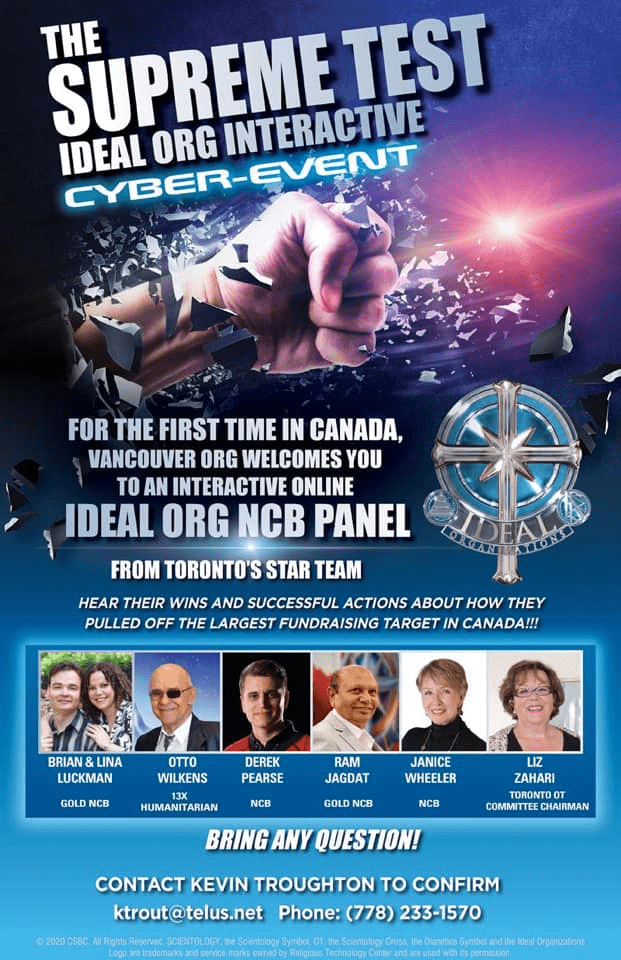 I wonder why the OT's who have failed to get the Toronto org renovated after 20 years (they didn't even have to buy a new building…) are considered "opinion leaders" for the "OT's" in Vancouver. They are actually going to show them how it's done?
And we have some virtual way to happiness too… Designed to get children sucked into scientology. Isn't that special?