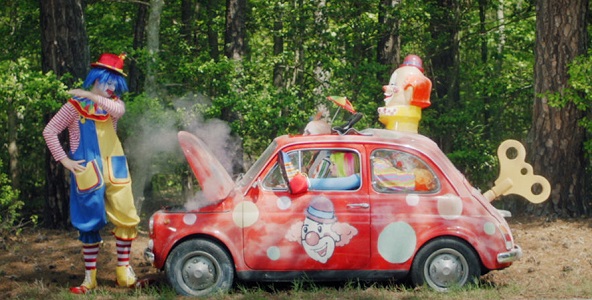 Ken Cramer apparently thinks he is really cool. So proud of himself that he sent this out as an email to his "supporters" to prove how causative he is over psychs and their new "attack method" — being polite!
Someone with his cult mindset can turn ANYTHING into an "attack" by "the psychs."
Honestly, Cramer is such a smarmy 1.1 Joker and Degrader he gives scientologists a bad name. And that's not an easy task. He's the driver of a broken down clown car of fools and he seems to think he is cruising down the autobahn at 200 mph behind the wheel of a Bugatti.
But that being said, I recall having the same mindset as Cramer. And I think any good scientologist does.
It's just that he manifests it in a particularly distasteful way.
Here are his heroic exploits.
From: records@psychsearch.net
Date: August 21, 2020
Subject: Psychiatrists' New Attack Method Against PsychSearch!
Psychiatrists' New Attack Method Against PsychSearch!
We are constantly approached by psychiatrists to get their records removed from PsychSearch.
In the last week we've had two instances where their new attack method was revealed:
Politeness!
Well, we ain't gonna fall for that trick! We'll just be polite right back! Ha!
START at the far bottom: