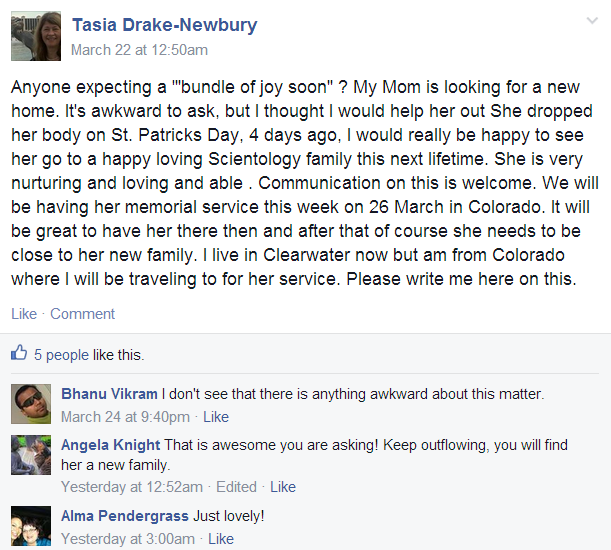 Tasia I have a couple of logistical questions.
Oh, never mind. 
Let me just point out a couple of things, putting aside that this is lunatic fringe activity — and certainly not something to put on Facebook!
I am going to be charitable and  address this from the most benign Scientological perspective:  
IF you find some mother willing to go along with this scheme, have you thought through the consequences?
Some poor child is going to be raised with an endless stream of evaluation and invalidation because both you and its mother "know" who this baby was in its last life? So every gurgle is going to become "wow, she sounds just like mom used to sound"? 
And "Do you remember me? I am your daughter?" 
And "You remember this house we used to live in?"
This is a concept for a psychological thriller script of how a child is steadily driven insane. It might just get green-lighted. 
Cue the Twilight Zone music….