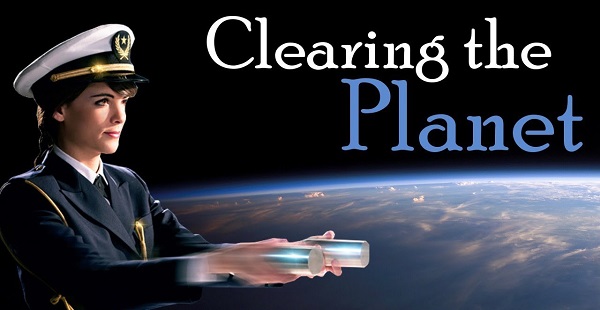 Here's a recent post on Facebook.
You know scientology constantly goes on about how they "are Clearing the Planet."
The reality of course is something entirely different.
Here is a new Clear. His Clear number is 75,906.
This is the GRAND TOTAL of all Clears made since 1950 — or at least since 1966 when they handed out the first Clear bracelet to John McMaster (subsequently declared a Suppressive Person — far from the magical powers of a "Clear').
75,000 Clears in 50 or so years is not going to Clear Andorra (more than half of these "Clears" are no longer "Clear" like McMaster, or are dead), let alone planet earth.
But the news is even bleaker. Things have been slowing down in the Clearing department. To a dribble.
I did a post in December 2020 which included the latest Clear bracelet at that time — number 74,106. It's been almost 2 years since then. They have made a grand total of 1,800 Clears in all of scientology over 2 years.
There are about 180 orgs. That is 10 per org. Or 5 Clears A YEAR each!
More people win the lottery in a year than go Clear even in cities that DO have an org.
The population of the world is increasing by about 200,000 people EVERY DAY.
"Planetary Clearing" is so much further away now than it was YESTERDAY, and orders of magnitude further away than it was a decade ago. In fact, the CLOSEST scientology has ever been to achieving a "Cleared Planet" was the day the FIRST CLEAR was made. It has been losing ground ever since.
They're "gearing up" for the "big push."
The delusion is