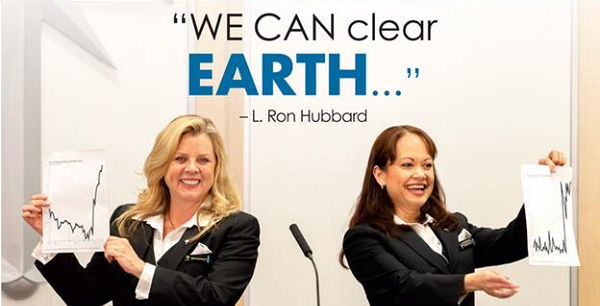 The claim "we are Clearing our area" or "we are Clearing the planet" is almost a mantra inside the scientology bubble.
It seems they believe if they say it often enough, it will make it true.
What they are willfully oblivious to is the fact they are doing no such thing. And every measure of this is glaringly obvious. There have been no NEW Class V orgs opened since Taiwan. There are the same number of scientology orgs now as there were in the 80's. The number of missions is shrinking. So too Narconons and all the other front groups.
There isn't a single Class V org in either India or China, the countries with the largest populations on earth. Nor anywhere else in SE Asia or the entire Arab world, all countries in Africa except 2, or Brazil. And more than half of the States in the US have no Class V org.
But perhaps the most telling evidence is their own counting of Clears. And I note here for the record, there has never been an actual Clear as described by Hubbard, and I am taking their numbers as the best case scenario as many of these so-called "Clears" were declared "Not-Clear" by scientology subsequently. But whether it's 75,000 or 7,5000 or 750 is entirely immaterial in fact. To have any real significance, this number would need to be in the hundreds of millions).
Here is a newly minted Clear with her "Clear bracelet" showing her as Clear #74,106. Yes, less than 75,000 Clears in the entire history of Dianetics and Scientology. That is 70 YEARS.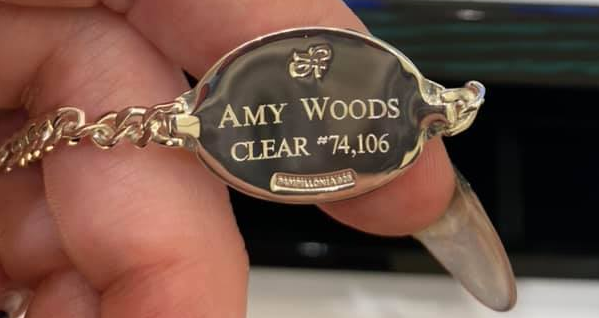 But, we also have a comparison. This is a posting Planetary Clearing in Reverse from March 2020 had the number of that Clear bracelet at 73,537.
Simple math tells the world that in the 9 months of 2020 they have made 569 Clears. They are below the average for the last 70 years! And this is with dozens of "new" ideal orgs that are the "solution to making Planetary Clearing a reality" (again, they keep telling themselves this and do not want to look and notice that it is a blatant lie).
As I noted in the earlier post, it is not simply that they are making slow progress towards achieving their target. They are going backwards, FAST!
70 years ago when Dianetics was released there were 2.5 billion people on earth to be Cleared. Today it's approaching 8 billion.
While there have been 75,000 Clears added to Teegeack since 1950, there have been 5.3 BILLION non-Clears. Literally, every week that goes by they are falling further in the hole by more than a million not-Clears.
I only point this out again because the delusion in scientology is stupefying.