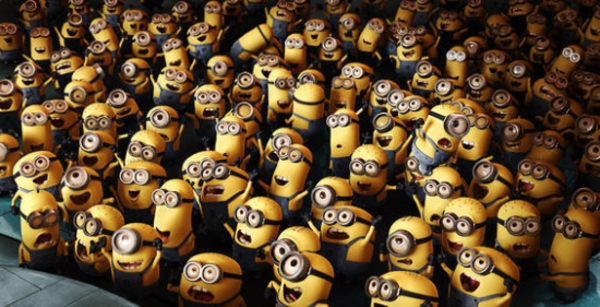 The storks are busy. Hushmail must be experiencing heavy traffic.
This is a debrief of a "mandatory" briefing for Class VIII's in Ideal PAC (in fact in "ASHO's" Lebanon Hall). The image is an artists' rendition, he mistakenly thought it was the audience at an "international event" not a mandatory briefing in Ideal PAC in which case he would have only included 5 attendees. But as he went to all the trouble, I used it anyway as it conveys the message he wanted.
It is amazing how they can try to shift the blame to…. anyone else they can think of than themselves, and certainly it has NOTHING to do with the man who is single-handedly salvaging this sector of the universe with his brilliant handlings of all facets of everything.
Thus, the lack of people clamoring to become auditors is because the Class VIIIs are failures and cannot pass a checkout on assessments by some unnamed person (probably one of those RTC gestapo that prevented anyone from passing a metering course for years as they slo-mo'd videos to "catch" prior and latent reads because they couldn't tell by looking at it real time). This is pure genius. Goes along with "there reason there is no OT IX and X is that all orgs are not St Hill Size ideal and the reason for that is that YOU have failed to give enough money yet to make it happen."
And "Snr C/S WUS" (no doubt NOT a Class VIII) then compared being an auditor to being a dentist. Now that deserves an exclamation point! His premise is that there are continuous advances in the field of dentistry and if you don't keep up you are not a good dentist. Ergo, there are continuous "advances" being made in the practice of scientology. And if you are not keeping up you are not a good auditor.  The goal of Miscavige becoming source is almost accomplished. The sheeple are convinced that he is in fact making continuous "advances" in the technology of scientology apparently including sending everyone back to Student Hat and Purif. Though I must wonder what the "advances" are in doing assessments?Maybe it is his Warehouse VIII? But if that is an "advance" then it means that assessments have been changed somehow?
There are some pretty amazing admissions that tumble out of the bubble on an almost daily basis.  Just cannot keep all the good news in.
But one final thought.  The whole of fundamentalist scientology is summed up with this single statement they delivered with appropriate gravamen I am sure: "instead of making Scientology revolve around one's life, one should make one's life revolve around Scientology." 
It no doubt makes perfect sense to everyone in the bubble. And needs no explanation how lunatic it is to anyone outside it. 
DEBRIEF ON MANDATORY CLASS VIII MEETING- 3 APRIL 2014

 There was a mandatory meeting held for all Class VIIIs in ASHO's Lebanon Hall.

The CO CLO WUS, Mr. Vicky Shantz,  briefed those attending that they as Class VIIIs were expected to set a good example and were Opinion Leaders in the field.

She told them that they could do that by being  well on their way on their Golden Age of Tech II Courses and making progress through the line up.. She then read from HCOB "STANDARD TECH AND INVALIDATION" which states, "When an VIII returns to an area, these things should happen:

1.Enthusiasm of auditors for auditing pcs should increase.

2.Volume of auditing hours delivered should soar.

3.New people should be clamoring to become auditors……"

She then next introduced the Snr C/S WUS, Mr. Andres Rodriquez. The Snr C/S WUS quoted from the first Student Hat Lecture "Study: An Introduction" in which LRH stated. "The first lesson you have to teach and the first barrier you have to crack is this datum about, 'Why are you studying it if you know all about it to begin with?' … "The only place.. [our technology]… can get lost is an unwillingness to learn about it… He feels he knows it all so doesn't learn it."

The Snr C/S then had each auditor do an assessment on the new Ultra VIII E Meters that were set up in the back of the hall which were graded on the spot.

None passed with 100%.

The Snr C/S then asked one attendee what his profession was who replied that he had been a dentist for the past 30 years. Mr. Rodriquez then asked him if his profession had changed in those last 30 years that he had been practicing dentistry  at which the attendee replied with a definite "yes." The Snr C/S asked what would happen if this attendee did not update his tech and where would he be with regard to his profession? The answer was obviously "out of a job." The Snr C/S made the point that we now have 100% standard on source LRH tech and as auditors they should be keeping their tech updated.

Mr. Rodriquez also went over course schedules and various LRH references regarding standard scheduling pointing out that colleges do not ask what your schedule is but you follow theirs! And this is expected in the wog world.

Lastly he said that instead of making Scientology revolve around one's life, one should make one's life revolve around Scientology.

The meeting was an "eye-opener" for many and the message was that as Class VIIIs they were expected to set the example, be on a standard schedule and getting rapidly through their GAT II training line up!

Class VIII Supervisor AOLA