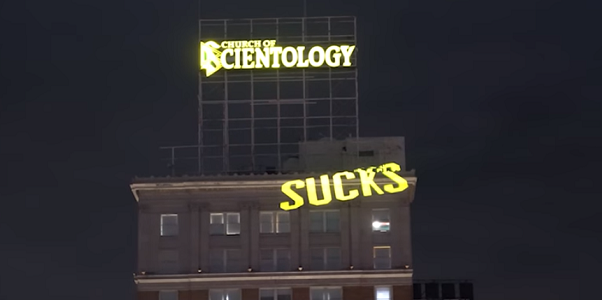 Here are some words of wisdom from "HAPI" (the oddly inappropriate acronym for the always small and failing lone scientology outpost in Scotland).
The pitch about "men of goodwill" is taken straight from the Way to Happiness. Of course, scientologists believe they are the epitome of "men of goodwill" as everything they do, including taking people's money and breaking up families, is for the good of mankind.
But this promotional piece is worthy of note for what comes AFTER the helpful advice from Ron.
The example they chose of a "man of goodwill."
Tony Muhammad…
Apparently this anti-semitic race baiter Is what scientologists see as the perfect example of a man of goodwill? I guess we should not be that surprised when we look at some of the less publicized quotes from Ron. Jeff Augustine published a collection of them on Scribd and scientology had them taken down. He then published them on his blog. There is a PDF at the link.
It is worth a read — the racism of Hubbard was pretty astonishing, and it is not a surprise scientology attempts to keep it out of the public eye.
And then finally, in the true spirit of goodwill, they offer a free personality test so they can tell you a host of things that are wrong about you, and offer to cure them for an ever-increasing fee. They just cannot help themselves….
PS: A random sidenote — the "S" of SUCKS on the photo is above the window of the Invest Aide OSA Int office. The two windows under the "U" are the OSA Int Executive office on the left and the CO OSA Int office behind the right window. I sat there for many years.