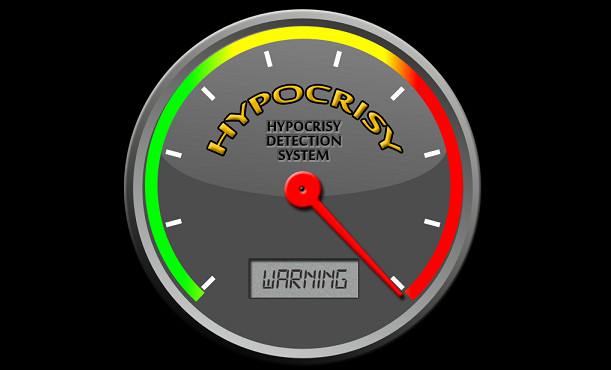 A Special Correspondent alerted me to this, and I happened to have additional information that made it even more interesting.
He originally set forth the proposition: Wanting to stay connected to one's own parent, spouse or child can earn you an SP declare and expulsion from Scientology, but soliciting sex from a minor and going to prison will not, even if you're a former Sea Org Member. 
Great premise, based on the facts our Special Correspondent had. But there is more to this story that makes it even more noteworthy.
Everyone knows there is a double standard for disconnection in scientology. It is enforced unless there is something that might affect Dear Leader. Then the "firmly held religious belief" is ignored in favor of the well known scripture "anything that might cause upset for COB is verboten."
Thus, we see Tom Cruise not being required to disconnect from HIS ex-wives or children, even though both Nicole and Katie bolted and dissed the second most important person in Scientology in the courts and in the media. But it would upset COB's BFF too much, and big beings deserve special treatment…
So too with his family — no public SP declares on his brother or father or sister-in-law when they blew the Sea Org. No "disconnection" enforced.
No problem when his twin sister gets involved in a massive scam (Digital Lightwave) or taking drugs and generating massive negative publicity in the local community.
So, what does all this have to do with a convicted child predator?
Well, before we get to that, let me lay out the dramatis personae.
First, the central player:  On October 11th, 2010 Jasja Barendsen was caught in a Sheriff Department child predator sting called "Operation Grim Reaper".
Here is a video of the action.  Jasja was the first person taken down in the 7-day operation.
Jasja Barendsen is a former Sea Org Member (the elite of the most ethical group on the planet, responsible for getting ethics in on this sector of the universe"). He left the SO around 2008 with his pregnant wife, Val, and first lived in California.  They moved to Florida in 2010.
Here is the mug shot of Jasja when he was arrested: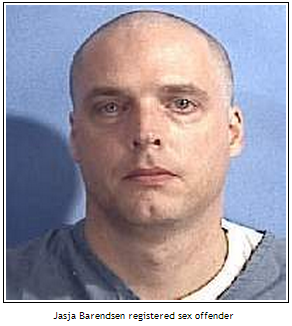 And a recent shot taken in prison on 6 June 2014 (he is scheduled to be released on 27 July 2014):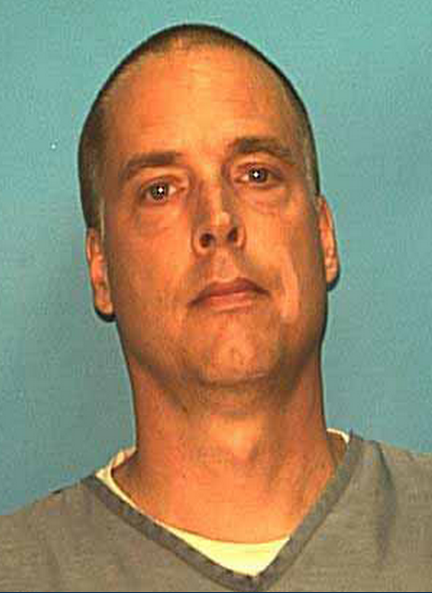 At the time of the arrests,  the Sheriff stated: "We have a volunteer minister up there, we have a substitute teacher. We have a firefighter up there."
The term "Volunteer Minister" is very familiar to anyone in Scientology. In fact I don't know of any organization other than Scientology that uses the term in that way. It was pretty clear this was a reference to Jasja.
But despite the crime and his subsequent conviction and imprisonment, the matter was covered up.  This is typical procedure in the church, especially where sex crimes are involved — Amanda Ambrose's son, Tony Strawn (also ex-SO) was convicted of child sex abuse in Florida and it too was hushed up. So, covering up this sort of thing is par for the course.
But the Church did not declare Jasja or require that his wife, or anyone else, disconnect or even distance themselves from him. Oh, the irony — this is one instance where it might actually make sense. The Facebook police weren't rolled out of their KoolAid slumbers to alert the sheeple.  No whispering campaign went out on the scientology grapevine to steer clear of the child predator.  Those actions are apparently reserved only for "internet offenders" — those who look t unsanctioned information about scientology on the internet, not "sex offenders" who solicit sex with minors.
How do we know? For starters…
Here's Jasja's CURRENT FB Home Page. He has 558 friends almost ALL of whom are Scientologists. His profile indicates he's still married to Valerie.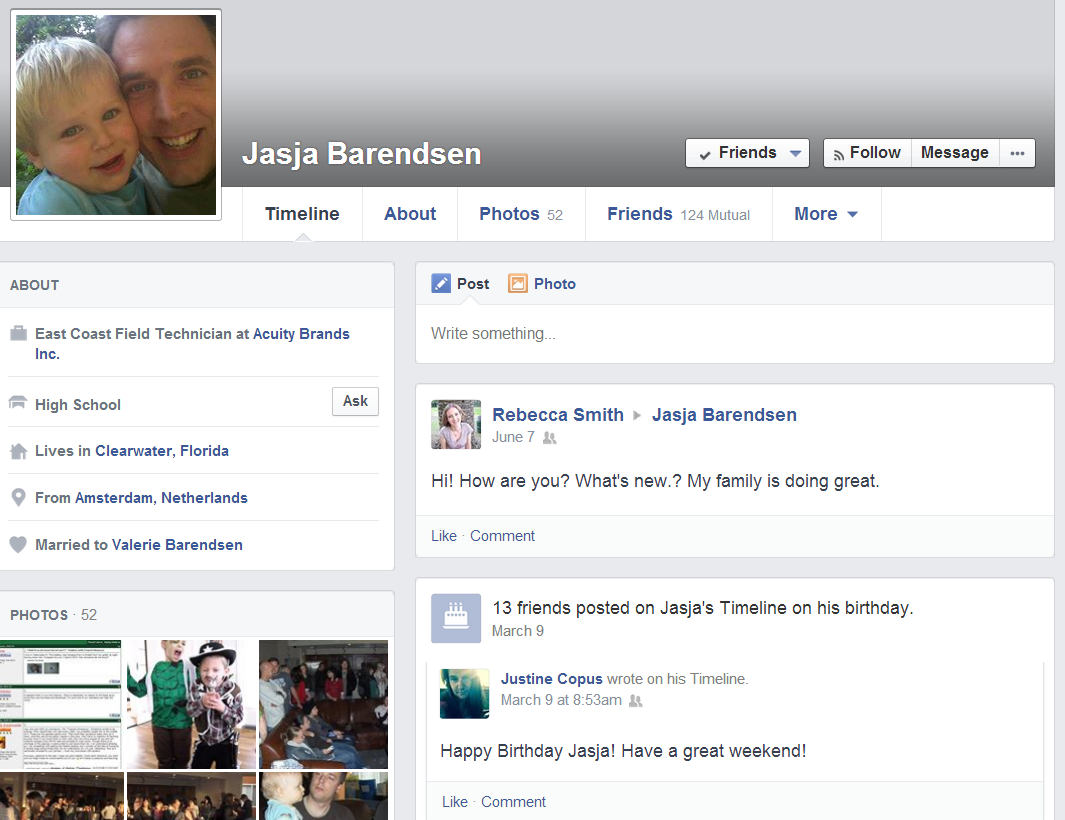 Here is Valerie's FB Home page. Her posts indicate that she is still lives in Clearwater and is involved with the Church, her son goes to a local Scientology-run charter school, she works at a local Scientology-run company and she is still married to Jasja. So Valerie is certainly still in good-standing with the Church.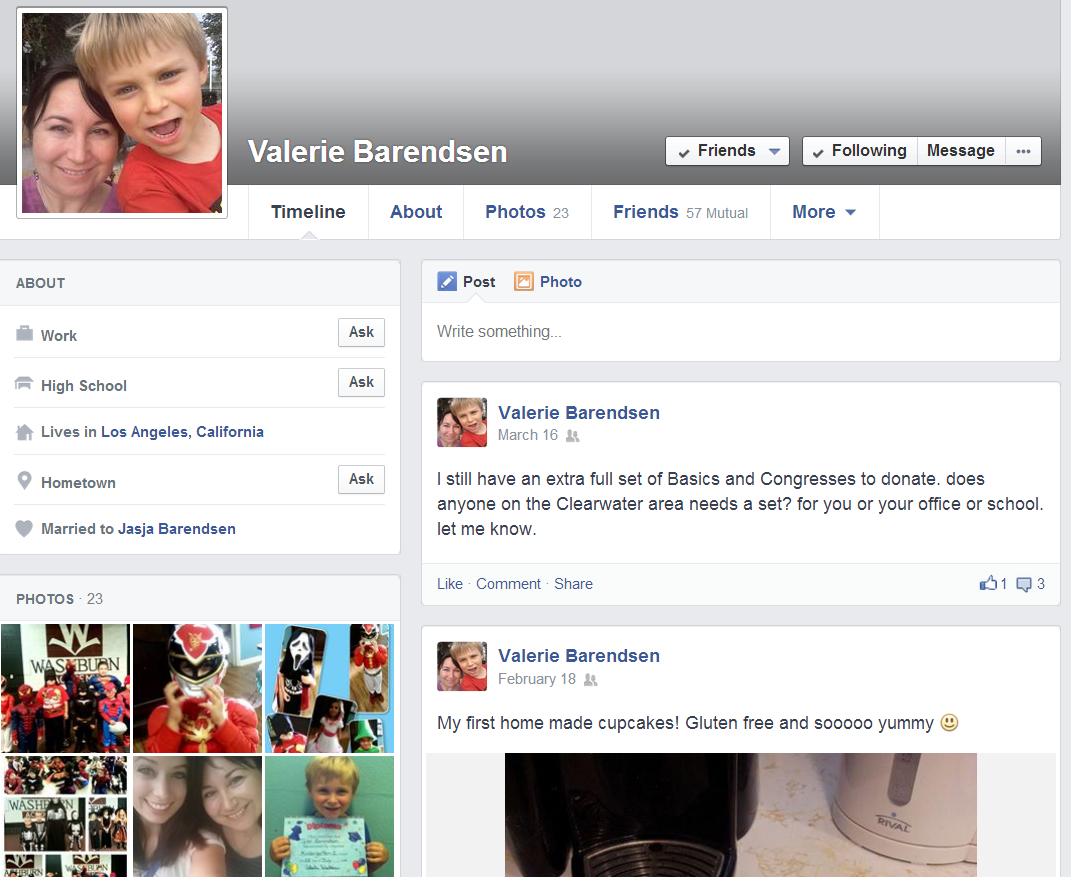 Valerie would be unlikely to promote that she was still married to Jasja unless they really are still married.
If your husband had gone to prison for almost 4 years for soliciting sex from a minor when your child was only a toddler, would you be more likely to want people to believe that you'd divorced him and moved on, or would you want to create the impression that you were still married to this person?
I think we can conclude that if Valerie's profile says she's married to Jasja, then she is. She could only still be married to him if he was NOT declared.
How else do we know?
Well, the fact is that most Scientologists have no idea that Jasja has been in prison for almost 4 years. Even amongst the Scientology crowd where rumors spread like wildfire, Jasja's crime and incarceration has been kept a well-guarded secret. Some evidence of this is the number of friends wishing him a Happy Birthday this past March with statements like "Have a great weekend!" I doubt a guy who's been in prison as a sex offender for over 3 years is going to have a great weekend.
So, now we come to the obvious question. Why?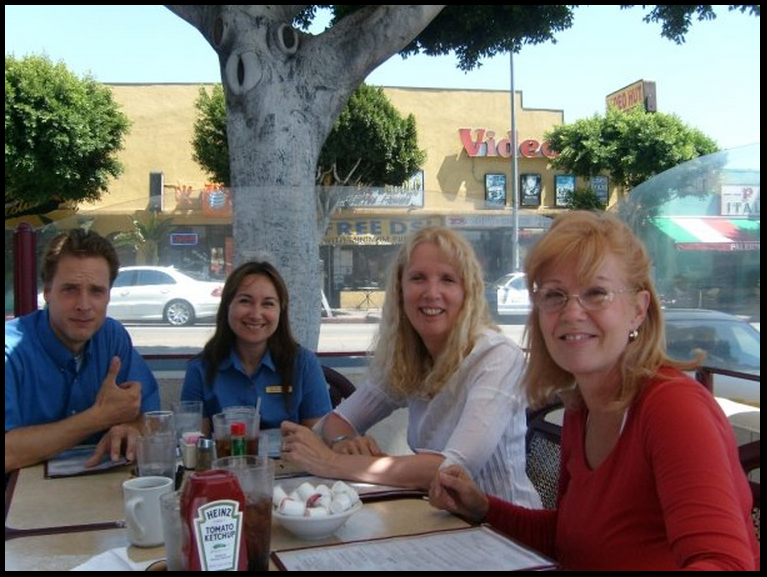 This is a photo of Jasja & Valerie Barendsen in Sea Org uniforms in LA circa 2007 eating at House of Pies on Los Feliz.
With them is Jasja's mother (in the white shirt), Jacqueline Kevenaar (I think the woman in red is Jacqueline's sister).
Valerie Barendsen was the Gold Rep PAC at the time and Jasja Barendsen (pronounced "Ya-sha") was in the WUS Landlord Office.
Now, why the cover up and why no declare and why no disconnection?
Jacqueline Kevenaar: Jacqueline is also a former Sea Org Member. She used to be WDC OSA and OSA Pgms Ops CMO Int among various other posts in OSA (and was married to infamous, and now deceased, OSA Int Intel guy Frits Kevenaar). Prior to this she was in RTC as one of the original "squirrel busters." She went on a series of "squirrel busting" missions to get "squirrels" prosecuted, mostly in Europe. John Caban in Spain. Robin Scott in UK. John Atack in UK. Some others in Europe. It was her claim to fame. For a while she was a "DM pet." Today, she lives in Clearwater and goes by her maiden name, Jacqueline Verweij. She, like Angie Blankenship, Bob Wright, Janet McLaughlin and too many others who know about the real activities of Dear Leader has quietly disappeared into the woodwork. She is one reason why there's no disconnection happening. Would not want her going off the reservation….
But there is another reason:
Valerie Barendsen: Formerly Valerie Hopwood and Valerie Wagoner, she is the second reason this whole affair is being treated as "no big deal" to cover up the big deal it really is, in spite of the "firmly held religious beliefs". Valerie was at one time in RTC. In fact, she was one of COB's "personal staff" – one of his stewards (servants). Until it all got too much for her and she attempted suicide. That was a flap of huge proportions. She was kept under guard for a LOOOONG time at the Int Base (there are others who have done the same things to attempt to put an end to the miserable existence there — Darius Wilhere and Megan Oldfield spring to mind, both also out of the SO once they were deemed stable enough to be offloaded as far away from DM as possible).  Eventually she was eventually shipped down to PAC where she became a "Gold Rep" in PAC, until she got pregnant and left the SO with Jasja. Val's mother was at the Int Base, taking care of the "Star of California" — she was married to Andrew Stevens who was sent to the RPF on the Freewinds and twinned with Don Jason. When Don Jason blew, Andrew was "beached" by order of Dear Leader — literally put ashore in tears on an island in the Caribbean with $100 and a small bag of possessions. Surprisingly, he is still a KoolAid drinker, though no longer in the SO.
But the real concern is Val's history working directly for "COB."
This is the backstory that explains why a convicted sex offender remains in good standing with the church and connected to his family and hundreds of other scientologists. It has nothing to do with principles or religious belief.  They run around enforcing families to disconnect because a parent will not disconnect from one of their children who reads the internet or a husband will not disconnect from his mother who remains friends with an "SP", initiate vicious rumor-mongering campaigns and unleash the FB police at the drop of a hat. But here, where there is a possible downside to Dear Leader, the silence is deafening.
Hypocrisy truly knows no bounds when it comes to the fundamentalist church of scientology.