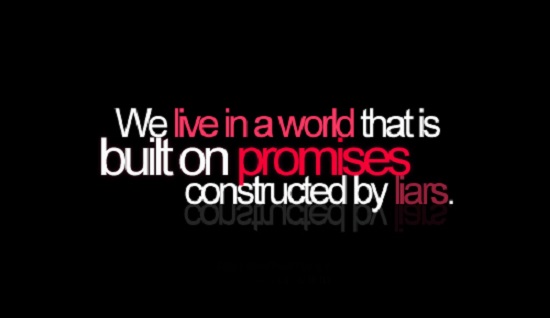 The leaks from the bubble continue to expose the truth to the world.
The "Ideal Org" program is an abject failure. 
It was "launched" more than a decade ago and is NOWHERE.
Here are the facts that this email confirms:
1. The entire United Kingdom still only has ONE Ideal Org and that was paid for by the IAS as part of Miscavige's PR campaign. He told the IAS to fund it as he was trying to gain charitable status in the UK (different from religious recognition and something still not accomplished) but also used it to promote himself. Not one other org is even close.
2. In theory the London "Ideal Org" should have generated more Missions which  should have become new orgs (surely 8 years is long enough to get something going in accordance with Miscavige's "yellow arrow CGI"….) — instead all that happened is that CC London "combined" with London Org.
3. Now the rest (all) of the UK orgs — HAPI, Brighton, Plymouth, Birmingham, Manchester and Sunderland — are combined into the "UK Org Alliance" to try and get ONE org done because the reality is that trying to get them ALL done is just a lose. 
4. And look how far they have to go after 10 years and combining everything in the UK — they are a little over halfway to getting ONE org done.
The fact that Miscavige continues to lie every day about how he is leading a massively expanding international religion is sick. He truly has created a world inside his bubble based on promises constructed by a liar.
Date: Wed, 08 Jan 2014 
From: UK Ideal Orgs <[email protected]>
Subject: A message from Mike Ricketts, UK Humanitarian

Dear Scientologist,

After a full briefing on the Ideal Orgs by the Legal Director UK Massimo Angius, it became very clear that 2014 is an important year for all UK Scientologists.

London Org, as our first Ideal Org, played a massive role in our recent Supreme Court ruling of officially and legally recognised as a religion in the UK. We need to get our Ideal Orgs opened so we can help make the UK the first cleared country.

These actions help us achieve Charitable status too.

It is very real to me that if we are to achieve the opening of Birmingham Org this year we will need to work together as a united force. The role of the UK Alliance is to work together to get the Ideal Orgs open.

I took a look at the figures and this is the data.

We need 100 Humanitarians for Birmingham Ideal Org. We currently have 54 Humanitarians (a donation of £50,000 to UK Ideal Orgs) so we need another 46 more.

We have 200 contributors who have donated over and above £2,500 and many are well on their way to becoming Humanitarians.

If all of these donators became Humanitarians we would have raised over 8.5 million pounds.

Those that are Honor Roll and above will be on a special plaque that will be created and on perminant display in Birmingham Ideal Org. There are 1700 people that are at a status below Honor Roll, a donation of £2500. Once these contributors achieve Honor Roll status we would raise a staggering 3.7 million pounds.

It is not just about what you do it is also that you do something and work with us to create this energy flow so we can get the building funded by March 2014. Even if you do a minimum direct debit of £25 per month while you work out your larger donation this will keep things moving forward and will contribute to the overall game.

Of course we need significant donations towards Ideal Orgs but all contributions make a difference and help to get larger donations.

There will be more briefings and very friendly fundraising events until the job is done. These will include small and large events. Keep yourself informed and continue to help us to form up teams to support this strategy.

Do not hesitate to call me if you feel you can help me. Call me on 07956 066 162 or email me at [email protected]

Sincerly,
Mike Ricketts
Ideal Org Humanitarian

[GIVE YOUR GIFT ONLINE!]