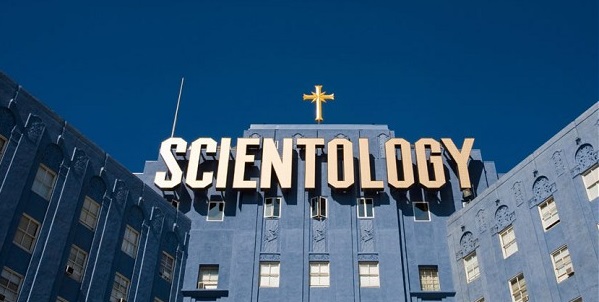 It's SaTerraDay
More on Conditions in Scientology
According L. Ron Hubbard:
"A Danger Condition is normally assigned when:
An Emergency Condition has continued too long.
A statistic plunges downward very steeply.
A senior executive suddenly finds himself or herself wearing the hat of the head of the activity because it is in trouble."
First Dynamic Formula
Bypass habits or normal routines.
Handle the situation and any danger in it.
Assign self a Danger Condition.
Get in your own personal ethics by finding what you are doing that is out-ethics and use self-discipline to correct it and get honest and straight.
Reorganize your life so that the dangerous situation is not continually happening to you.
Formulate and adopt firm policy that will hereafter detect and prevent the same situation from continuing to occur.
It's All On You, Baby
True to form, per #4 above, LRH assumes you're to blame for the condition. Your personal ethics are out. You caused the sudden downturn in stats. Drunk drivers, criminals, and acts of God are not to blame. Sorry, it's not a virus, it's all on you. Could the man have been more evaluative?
It's never management who is to blame. Heaven forbid, your boss or senior did something that caused the stats to plunge. In Scientology, the individual is responsible for his own condition. All the time, with no exceptions.
Dream On
#6: How is one supposed to formulate and adopt new policy within the realm of Scientology if LRH strictly forbid anyone but himself from doing so? Formulating and adopting anything besides what he already wrote is "off-policy," and considered "squirreling." Rest assured, formulating and adopting new policy is not allowed in Scientology.
"…prevent the same situation from continuing to occur," Seriously? The same situations in Scientology have been occurring for half a century: dwindling enrollment, lawsuits against the church, big pay-outs, anti-Scientology TV programs, movies, books, and websites in the hands of the public. Income from services is down, and SUMP is still not open. The list goes on and on.
Whatever the post and whoever is manning it, Danger Conditions continuously happen. And happen. And happen. Except for little, meaningless situations, the same conditions always reoccur.
You'd think by now that formulating and adopting "firm" policy isn't working. And by extension, LRH's golden rules aren't completely workable. That his policy isn't the way out and it's time to try something new—something that would actually handle the "situation."
If church leader, David Miscavige, still uses the Conditions, how does he justify the state of Scientology, week after week? How does he—and everybody under him—think the "dangerous situations" have been handled" and are not still "happening?" Management still applies conditions, don't they?
Just Sweep it All Under the Rug
#5: "Dangerous situations" have been happening for decades and nothing has been "reorganized" to prevent them from happening again. In fact, with the advent of the Internet and social media, Scientology is in a more dangerous and precarious state than it's ever been in. The public think less and less of the church with each passing day. A recent blogger said its reputation has been tarnished beyond repair.
Every morning people click on Internet sites detrimental to Scientology. Every year, more and more books are published damaging to the church and its leaders. Negative movies and TV programs air with increasing frequency. Parishioners continue to blow. "Dangerous situations," continue to occur.
Scientology would rather fold up and die than change and admit to wrongdoing. Their need to be right and "100% on-policy" supersedes their need to "correct it and get honest and straight."
Last Words
Scientology has never risen above the Condition of Danger. They've never gotten honest and straight. Not when LRH was still alive and pumping out his bulletins and policy letters, delivering his "congresses," and not when DM took over. Either the Conditions and their formulas are faulty and don't work or Scientology has never applied them correctly. Which is it?
Still not Declared,
Terra Cognita