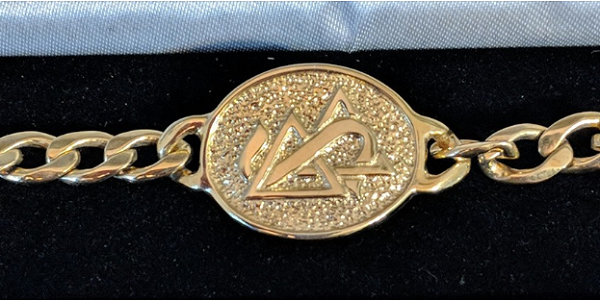 It is sometimes quite astonishing the things scientology promotes.
Here is another "success story" from an OT VIII. They are proud of this, and want the world to know. I read it and think to myself how crazy and deluded they sound. Yet they think this is the most incredible recommendation possible.
I have bolded some sections to make them stand out and added a few comments in red.
YES, I did it – I'm a New OT VIII completion!! Where the heck do I begin? SO MUCH has changed in my universe…I'd like to tell you briefly about my life, to give you a better perspective as to how OT VIII has impacted it:
I am 41 years old and was very lucky to born into Scientology as a 3rd generation Scientologist. However, only after I started my OT adventure in 2014 did I realize how I'd not truly taken advantage of all the benefits of The Bridge. I had done many basic courses and absolutely applied basic tech, very much called myself a Scientologist but I had no real drive to get myself to OT or get trained. I sure wanted others around me to do so….just didn't have a big drive to do it myself. This is completely contradictory to the hype about the basics, AND about "applying the tech."
Luckily I had an OT V husband who decided it was time for me to go OT as well. So it began: the moment I started my OT levels my viewpoint of me not moving up The Bridge changed. I KNEW that LRH had intended for ME to go up to OT and it wasn't just a 1st dynamic activity anymore – as I had previously thought – it was for all my dynamics survival.
So, I arrived to the Ship for OT VIII and my viewpoint was that all my dynamics were finally aligned after OT VII. Never had I been so happy across every single one of my dynamics. You just know this is all going to turn out to be a lie… that is last week's news, how great OT VII was.
I did the OT VIII Eligibility and Oh my gosh, I had such an incredible viewpoint shift of responsibility and care and right from wrong, than ever before! I was at a whole new level!! The Elig and MAA program were so completely thorough; every single ounce of anything was fully handled! Just curious about how you have "anything" to be handled with the MAA if you just finished OT VII?
Then I got to walk through "those big white OT VIII doors" and stepped into a course room so full of affinity and calmness it honestly caught me off guard. Not saying much about all the other course rooms… I immediately felt part of a very special family. Before I even began my OT VIII solo auditing, my husband texts me and says "keep doing whatever you are doing. My stats are in affluence and I'm so busy all of a sudden!" Total delusion. I remember wondering what was going to happen when I began the actual auditing!
My 3 Supervisors were each my favorite in their own way and boy do they know their stuff!! Any time I hit a hiccup or had a question they instantly knew how to address it – and always with the correct LRH policy. These 3 amazing Supervisors, along with the wonderful Solo Consultant, and my AWESOME OT 8 C/S, got me through this phenomenal level with the utmost care, standardness and intention.
Listen, LRH says OT VIII is unique to each Being individually. It's the very first true OT level – positive gain, no longer negative. I'm going to give you an analogy of what I went through on this Level so each of you fully understand whey every single Being on this planet NEEDS to do OT VIII – and sooner than later!
Ok, remember how I said my dynamics were all aligned and I was happiest I had been? Well, I began auditing on OT VIII and "all hell broke loose"…at least that's how it felt. Yeah, that didnt last long… Before I arrived I was this trimmed tree with roots VERY grounded because I had worked so hard through OT VII and got all my dynamics, or roots, in their proper alignment and all working. So here I was this pretty tree firmly planted on a ledge, all trimmed and nobody could knock me down.
But here comes OT VIII and HOLY COW, this tree – a.k.a. me – gets uprooted completely, shaken upside down and side to side and all the soil & rocks go flying off. I continue to shake but slowly & surely, again with the guidance and help of the Supervisors & C/S, I start to realize how UNSTABLE I was as a Being. WTF? Now after being sure she was totally in control of everything, suddenly she is totally unstable. Well, so much for OT VII… Sure this lifetime my dynamics appeared aligned….but I WAS NOT STABLE. I was strong but hadn't realized that as a Being, the postulates & things from my past were really holding me back from my true potential. It was like I was walking on this skinny ledge, I had my roots holding me but if a big gust came from my past, there was a potential of my being knocked off the ledge – no matter how big my roots were, I would have fallen.
OT VIII was like taking a superficial covering off of the real me – Truth. I AM ME. And I am a very big, beautiful, fully trimmed tree with roots no longer grounded – I am free to reach out past any previously imagined limit of my abilities. I am simply not stuck on anything from the past. My present is so much longer than before and I am SO excited about the future!! I am so much more powerful and able and calm and STABLE for real. Yeah, if she ever gets to OT IX — even if it is just repackaged Objectives processes — she is going to say how she THOUGHT she was big and stable and powerful, but then she started on OT IX and realized all that was bs.
I am no longer on that ledge, but I am all around. Now THAT's dynamics success & freedom like never before and THAT was OT VIII for me!
I wish I could name every single person who has helped me get to this point…each of the Ship crew you are SUCH AMAZING individuals – every single action has made this trip so smooth, so incredibly theta and so supportive. THANK YOU to every single Sea Org member on this Ship for welcoming me and allowing me to achieve OT VIII. It means the world to me and I will repay you by going back out there and man, I will be shouting my wins to the roof tops and I am not shy with communication – I'll start kicking the butts of everyone I knew to get onto and through OT VII FAST so that they can then immediately come to the Ship. OT VIII IS true freedom and clearing as a Thetan!
Thanks to my 2 kids, Braden & Kallye, who have allowed me to be gone for weeks at a time to do my next Bridge step, always sending me support, encouragement and filling my cell phone up with funny videos and messages. And thank you for making me the proudest Mom in the world for all your participation and interest and application of Scientology!
And incredible love & thanks to my husband, Ken, who was up here exactly 1 year ago as a New OT VIII himself. He has literally packed my bags for me to go start OT I and VI – oh yeah and for this OT VIII trip as well! He always makes me push harder, do better and live up to my full OT potential. Your care, love & support for our kids – and even me – while I am gone is SO appreciated and makes it possible for me to just concentrate and fly through my next Bridge step. We make a great team you and I. Thank you for being with me through every step of the way and thank you for coming with the kids to help celebrate my OT VIII completion. Without you I absolutely know I wouldn't have made it here this fast. So thank you Honey!
And so much thanks, respect & appreciation to COB & RTC for the Golden Age of Tech II for OTs. I am 100% positive that I wouldn't be here, today, with all my immense wins & gains without them.
And to our Commodore, LRH, no words I have yet discovered have been able to express the respect & admiration I have for him and pride I have in being a Scientologist and I am honored to be an OT. Sir, thank you from the bottom of my heart for the simplest yet most powerful OT level I have ever done. I will be doing my part and not rest until we have this planet cleared and then I plan on going to Target 2 to help out there next. Thank you Sir. To LRH!  – A.W.

This is the best they have. The top of the Bridge.
And the repeated message of everything here is "well, I thought I was doing well, but that was just an illusion, and I shouted that from the rooftops too."
Part of the bait and switch of scientology has always been "the next level will handle it" and "blow you away" — even if the "next level" is going back to do Objectives or the Purif or study the Student Hat.
This is all part of the big status game in scientology — so well explained in Mike Westen's recent posting Scientology and Status.