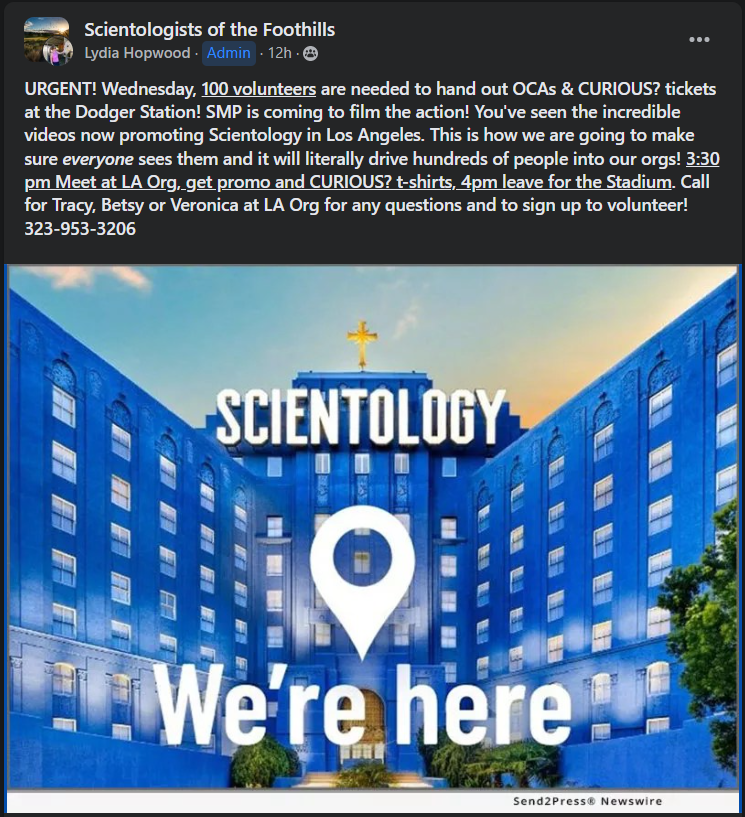 This is clearly part of the internal propaganda campaign that Miscavige is implementing to try to paper over the large cracks in the PR dam for the scientology public.
The bad news is rolling in day-by-day, especially in LA.
So, time to send out the SuMP team and film "massive dissemination" happening at "Dodger Station."
That they have to beg for people to show up so that their activities can be filmed is VERY telling.
That their message is now "We're here" — as in, "Not YET gone" is pretty telling also.
The walls are closing in on scientology. Winter is coming.