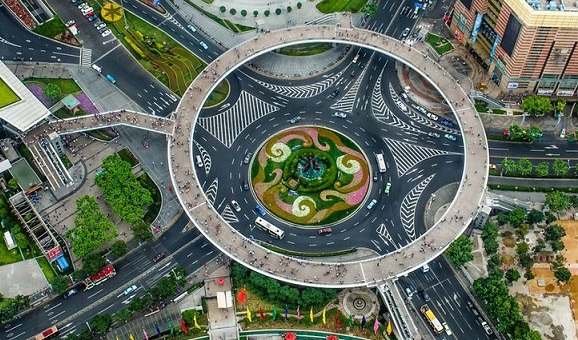 CC Int has made 15 Clears in 7 months.
A clear every two weeks! OMG!!!!!!!!!!!!!!!!!!!!!!!!!!!!! Stop the presses for this "unprecedented expansion."  CC Int is single-handedly "Clearing LA".  At 50 per year, they are "progressing" at about the same rate as lightning strikes are killing off the population.
And if there was a need for any further confirmation of the GAG II Circular Bridge, they have 76 OTs signed up for the SRD and 46 people on Purif. This is the majority of their public.
It is these sort of statistics, the ones they SHOUT FROM THE ROOFTOPS, that are undeniable proof that "straight up and vertical" and "more growth than in the last 50 years combined" are enormous lies.
Date: Sat, 14 Jun 2014 
From: "annie@celebritycentre.org" <annie@celebritycentre.org>
Subject: Great news from your Advance Registrar at CC Int

Hello!

There is no more exciting place to be this summer than at CC Int! Here's why:

 – We have the world's largest Survival Rundown Co-Audit outside of Flag, including 76 OTs, and growing. The SRD co-audit produced over 1100 hours of auditing last week.

 – We currently have 46 people on the Purification Program!

 – Our Clear Certainty Rundown delivery team made a Clear last week and another one so far this week! We have had 15 Clears since the release of Golden Age of Tech Phase II!

It is time for you to be part of this unprecedented expansion.

Write me today and let me know what service YOU will be starting this summer here at CC Int.

I look forward to hearing from you and assisting you on your way up the Bridge to Total Freedom.

Love,
Annie Norlen
Advance Scheduling Registrar
Just to put this into some perspective, take a look at this article a Special Correspondent sent me this morning.
It shows by state what the SECOND biggest religious group is after Christian. Scientology doesn't appear anywhere — not even in Florida, though the Baha'i's have wrapped up South Carolina, the Hindus Arizona and Delaware and Buddhists pretty much everywhere in the west. This is the "fastest growing religion in the 21st century". Hmmmm.