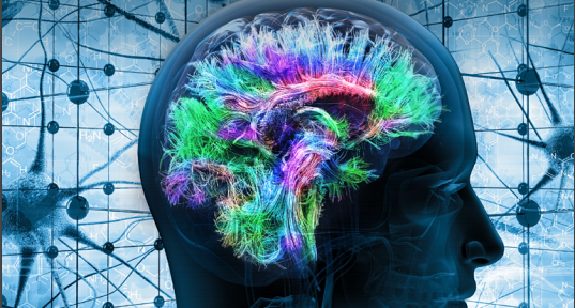 This mini ebook was sent in by a supporter of the Aftermath Foundation accompanied by the following thoughts.
It contains some thought-provoking ideas that are anathema to anyone who subscribes to the principles expounded by L. Ron Hubbard. But there are a lot of things in this world that help people that he derided. Perhaps you will find something that provides some relief/assistance to you in these ideas. They are certainly offered with the best intentions.
I am a Certified Neurosculpting Facilitator at the Neurosculpting Institute in Denver, and I have something for you.
I teach classes in basic neuroscience and, after watching the Scientology and the Aftermath TV show, felt utterly compelled to help by contributing the basics of what I know.
I was devastated time and again when the people you're helping would say something like "how could I still think that?" or "am I a bad person for still thinking xyz sometimes?" I saw people feeling heartbroken, ashamed, or even evil because of the thoughts that still pop up for them after a lifetime of being involved in Scientology. I was so devastated that these people were beating themselves up over questions whose answers lie in very basic neuroscience: the science of neuroplasticity (which I'm sure you've heard of at this point.)
I am also a ghostwriter for the Neurosculpting Institute and, shortly after finishing the tv series, was asked to write a whitepaper on neuroplasticity. I very excitedly wrote this short "mini ebook" as NSI calls it (10-15 pages) specifically with the people of Scientology and the Aftermath in mind. Now that it is published, I would like to share it with you. I hope that the people of your organization benefit from the easy-to-grasp info in this paper. This is not intended to sell anything at all or convince any potentially emotional or psychologically vulnerable people of anything they should or should not do. I wrote this because I was highly motivated to help these amazing people in the way I knew how. I hope it is helpful and useful to them and to you.
If you would like any information, education, or involvement from me outside of this, I am so so happy to provide that (for free because I'd just like to help). Thank you so much! I hope this goes somewhere with you. It was largely written with your particular audience in mind. 
If you find this interesting and would like more information, you can contact the Neuroscuplting Institute at www.neurosculptinginstitute.com, or if you would like to directly contact the author of this piece, go to the Aftermath Foundation website and click on "Requesting Help" at the top of the home page.