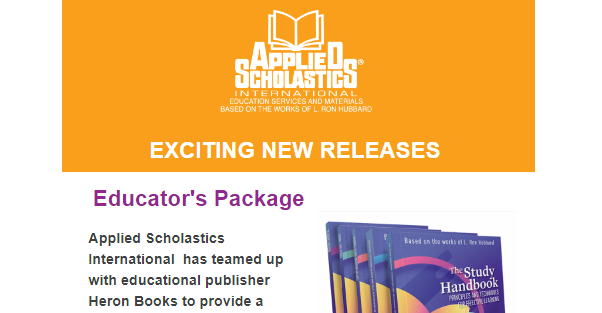 This "Exciting new releases" announcement showed up.
First, there is absolutely NOTHING new in the realm of "Study Tech" — it is the same stuff Hubbard announced in the 6o's and 70's.  Nothing has been added.
Someone has repackaged the same old same old and is now presenting it as "exciting" and "new"…
Applied Scholastics (the home of Hana and Rizza Islam — who are still appearing all over their website despite the fact that they are proceeding to trial in their case of defrauding the government with a scam using "Applied Scholastics" as a front) is apparently trying to distance themselves from scientology. Typically these books would be published by the "largest digital in-house publishing organization in the world" — Bridge Publications. It only makes sense to keep the scientology money internal and take advantage of the "economies of scale."
But here we have "Heron Books" as the publisher?
What is Heron Books?
Surprise, surprise…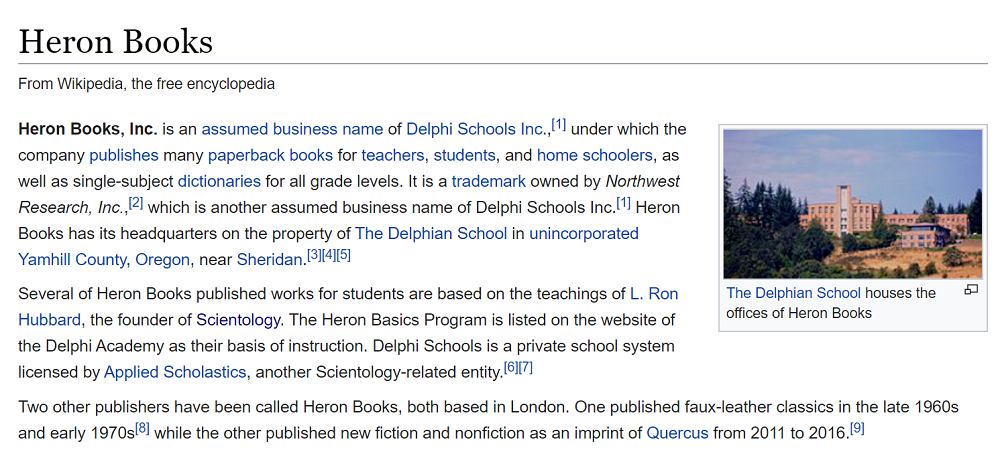 Scientology — always not what they try to make it appear.
Apparently, direct connection to scientology is a no, no. These front groups all do this.
Until it comes time for the international events — especially the IAS. Then these are all "our social betterment programs" that are "sponsored by the International Association of Scientologists" and "scientology is expanding like never before, permeating the tech into society." The poor suckers who are shown in the smiling staged promo shots and appear in the videos usually are unaware of the scientology connection. Most would be mortified if they discovered they were being used to promote scientology at scientology events.