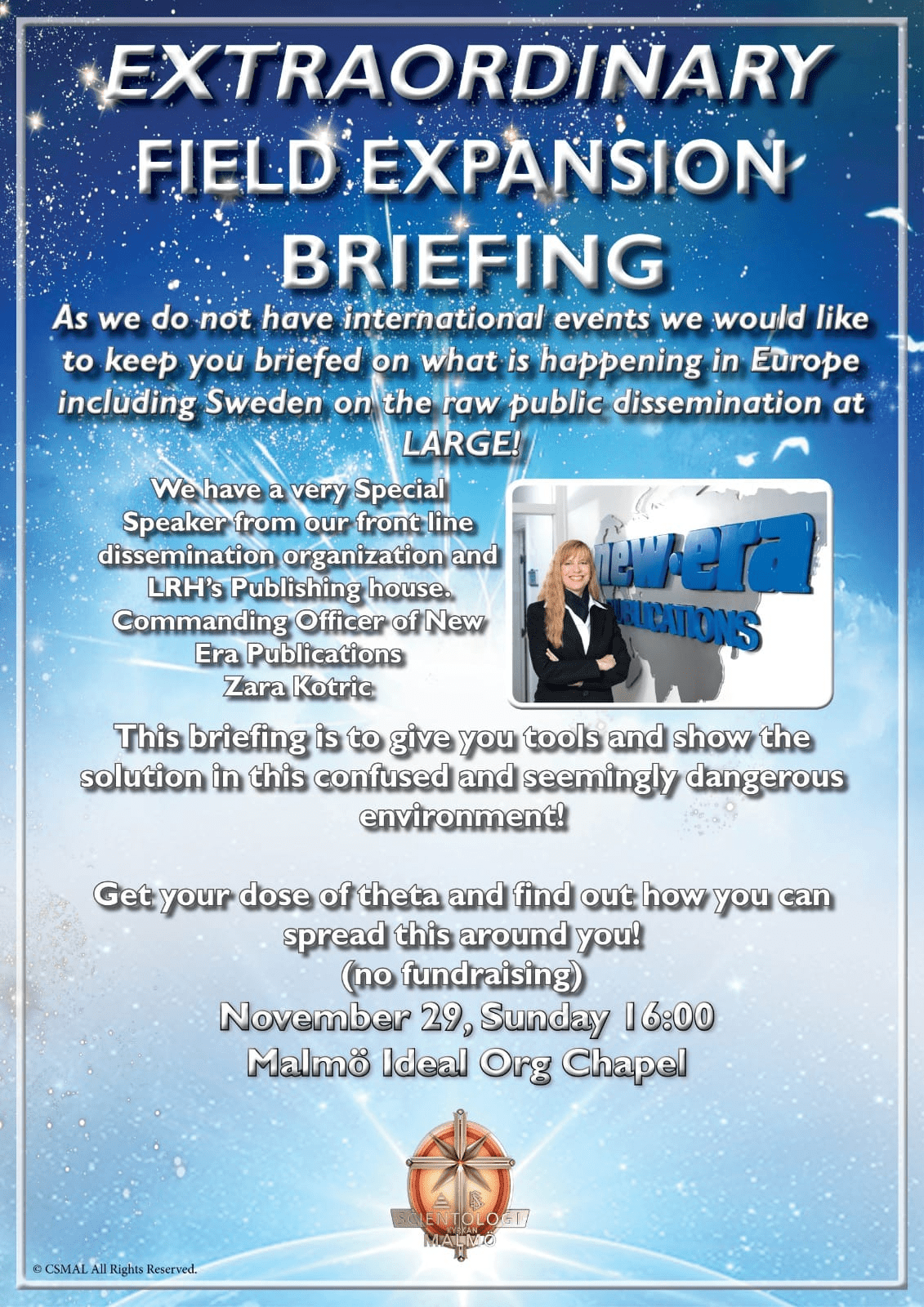 This is now a bit old, but still telling.
No international events: the only way Miscavige has to keep the sheeple convinced the scientology world is expanding faster than ever and that everyone wants Hubbard tech. Without the briefings, all they have is the evidence of what is happening in their own city, and that is invariably NOTHING. Those events are the propaganda machine that keeps scientology afloat. Without them, they must be hurting bad…
You may recall they recently tried to substitute a video SuMP put together and call everyone in to watch it. They touted it as an "International Management Briefing." All it was — self congratulations for their brilliant work spraying disinfectant around to handle the "planetary bullbait."
"When the world shut down, we geared up!"
Of course, "space is limited" in their entirely empty ideal orgs — even though they play the video every day!
But back to the original event announced at the top.
There is a so-called "ideal org" in Malmo (though after 20 years of trying they still haven't managed to put one in Stockholm.) It is one of the more deserted "ideal orgs" and that is saying something.
What is MOST telling about this promotional piece is that fact it touts that there will be NO FUNDRAISING.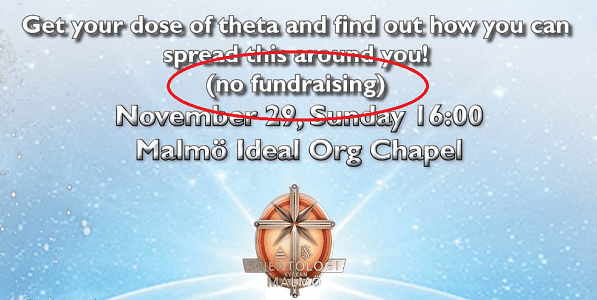 Of course, this was a lie, but it is significant they feel they have to say this to try to get anyone to show up.
This is perhaps the best indicator of how bad things are inside the bubble and how sick and tired people are of being pressured to hand over money.
The two things vital to Miscavige: international events and fundraising.
How sad for him.