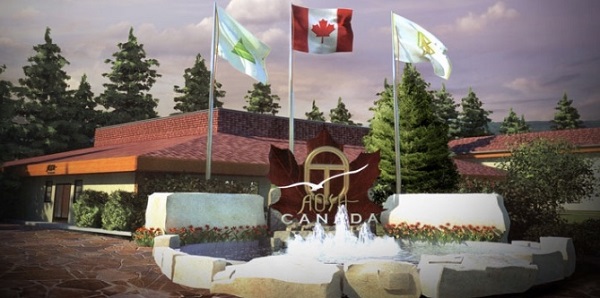 Here's some news from Canada.
It's a pretty good snapshot of scientology across the planet.
The hype about Extension Courses is going to come back to bite them in the butt once the lockdown is over. "Intensive gains" from reading books. Who needs auditing?
If this is so good, why would anyone ever need to go into an org again? It's going to be interesting to watch how many people use this as an excuse to avoid coming into orgs in the future.

It is pretty funny that after two months they are still "accelerating towards 10X."  With the staff and Sea Org pretty much idle, they are pretty much only doing "extension course/'Routes to Knowledge" as they have nothing else to do.  And in Canada with no AO (the "Canadian AOSH" building has been sitting idle for more than a decade though they are still talking about it and showing it off proudly for some reason?) they are delivering virtually nothing to the public, so they ONLY have Extension Courses to do. How can they NOT have already 10Xed the number of "Routes to Knowledge" (there is more than 1?) completions?
And of course, you can be "part of history" by doing the "sensible" thing and joining up for some communal dining and living during COVID-19. What could be a better idea than that?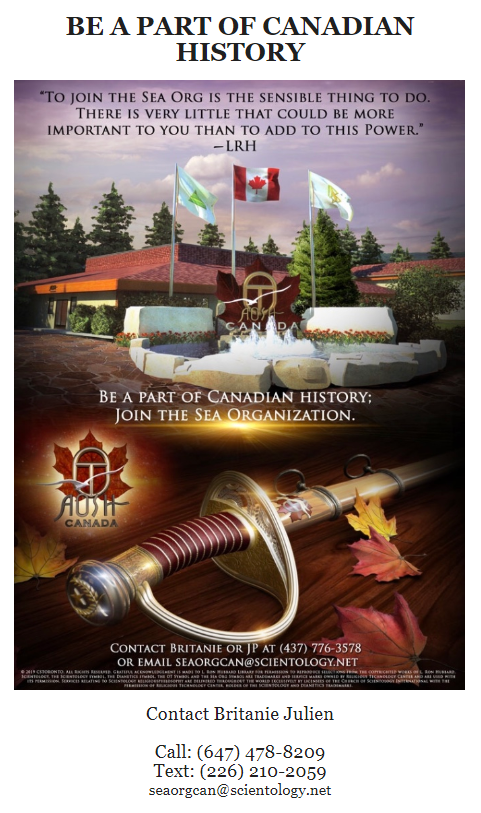 And while pitching that, the Sea Org members in Canada are pushing "Why Prevention Is Important. "  Not only is this total hypocrisy, if they were really serious they would have all been sent home to "shelter in place" and maintain "social distancing," it is NOT the job of a CLO to promote things directly to the public.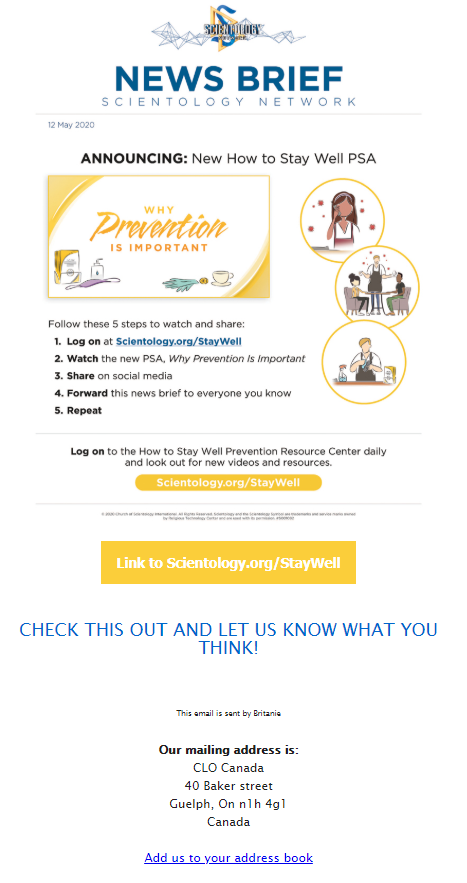 And here is one of their successes…
This guy gets as much out of listening to a lecture as an auditing session.
Unfortunately, his gains are very unstable. He finds that if he doesn't listen to the ACC's he regresses from being a "causative OT" — which doesn't sound very causative or very OT. Maybe he is PTS? Maybe the "planetary bullbait" is suppressing him? Maybe he has MU's?
Of the "almost" 10X people this was the best success they could come up with?