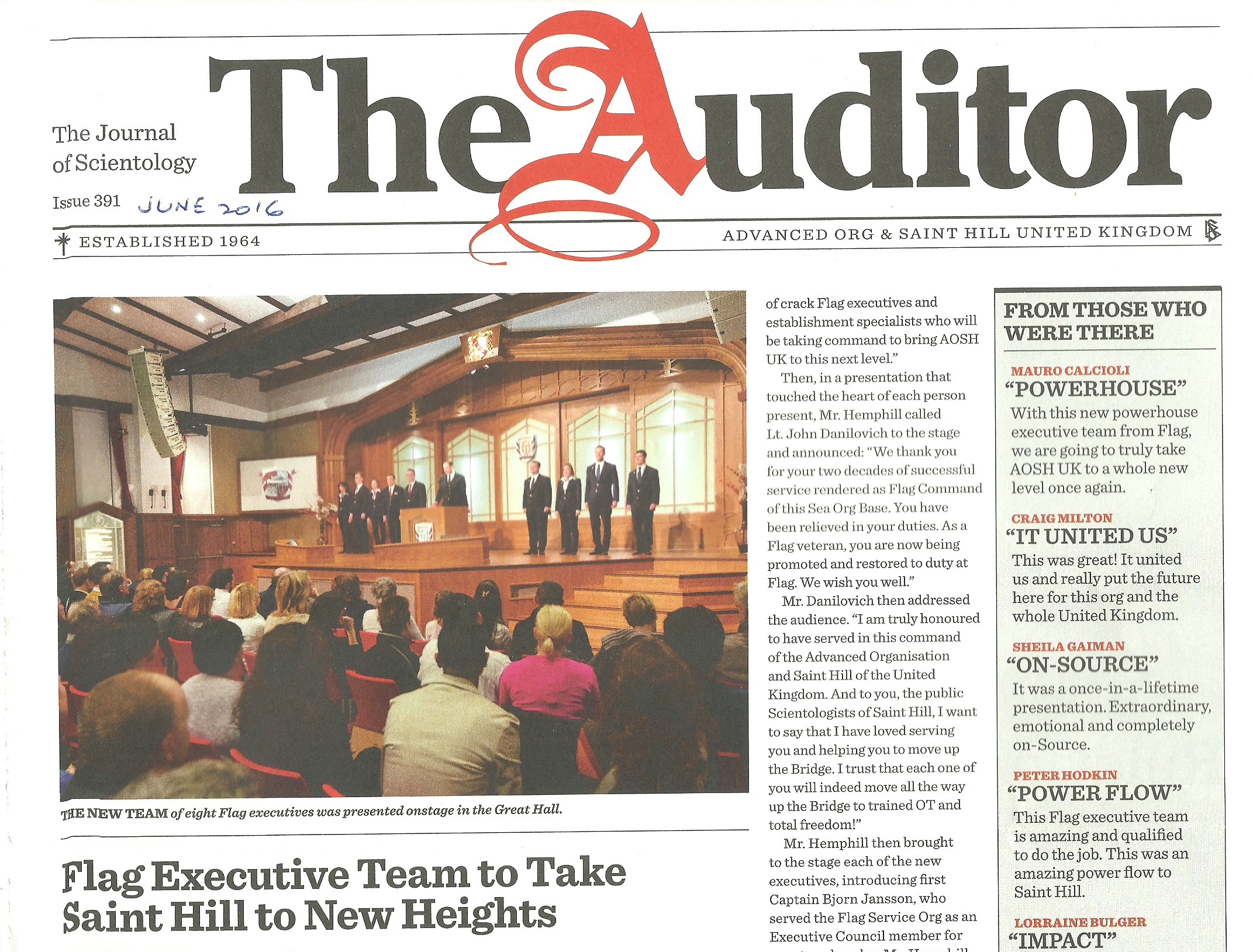 Things are not too rosy at old St Hill.
Their new Auditor mag clearly demonstrates how pathetic St Hill is — and this is what ALL ORGS are striving to be like!
Of course, they no longer have a Briefing Course to deliver – the original PURPOSE of the organization. But without having to devote resources to delivering the BC, one would imagine they would be doing a bang-up job of making up for that with everything else…
Not so much.
No wonder a new "Command Team" of Flag trained nobodies was sent to replace John Danilovich. This place is disappearing faster than a snowball in the Sahara. Even though Miscavige was there yanking his ribbon for the "new" "ideal" AOSHUK just a few months ago.
This is apparently what passes for "ideal" these days.
Here is their latest list of auditing completions at St Hill: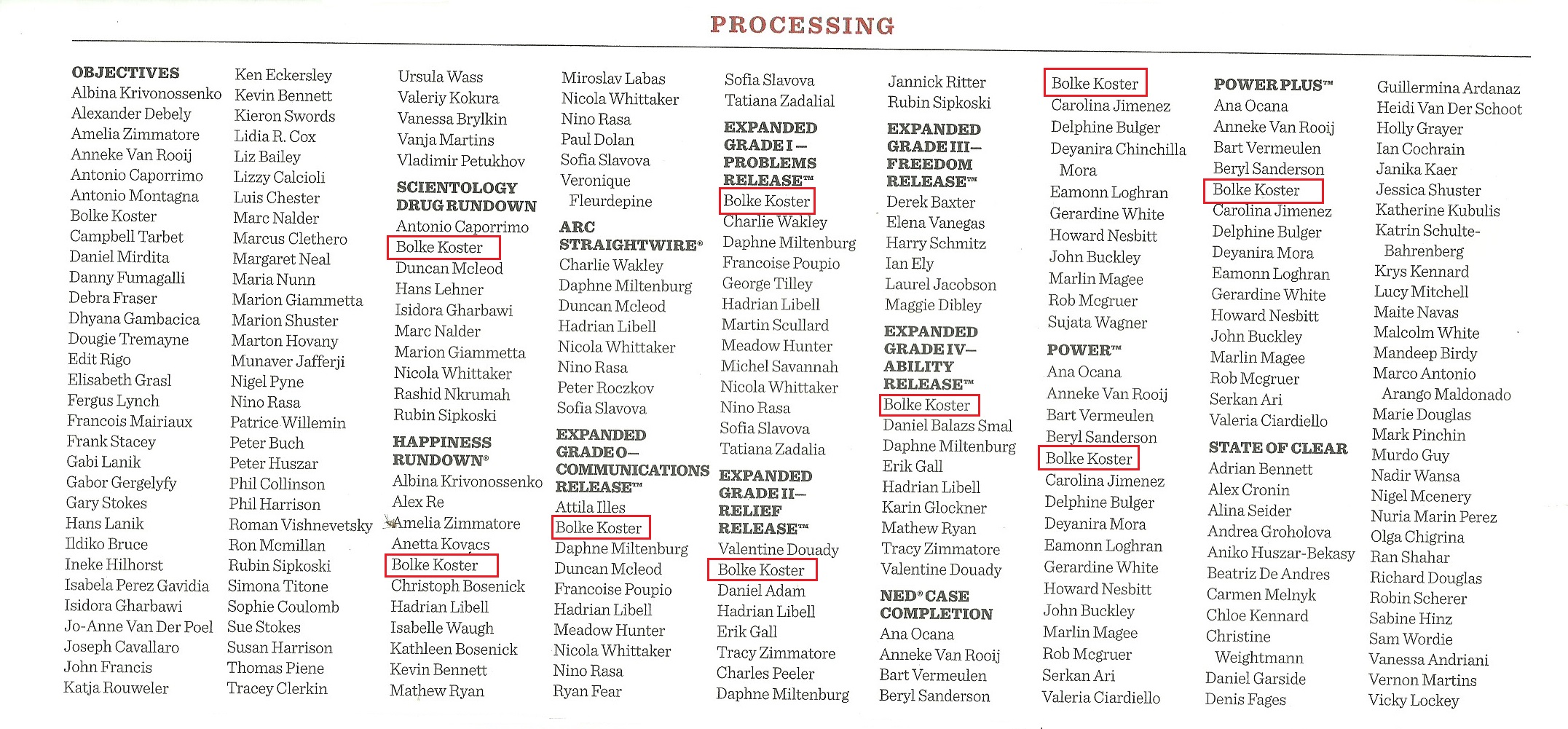 Of course, the fact that one person is included all the way from Drug RD to Power Plus completion (though she seems to have skipped Grade 3) tells you that this is a list that comprises at least 3 MONTHS worth of completions. (Though not a single person who apparently completed Grade III also completed Grade IV? Nor did anyone who completed Grade II also complete Grade III — probably just used the names from the last Auditor and forgot to replace them in the Grade III completions section… Tells you how good these lists are).
You will notice that though this is the magazine of the AO and SH, there is not a single OT level completion — perhaps they save those for the Advance! mag they are also supposed to put out but no doubt cannot afford? Or perhaps they had none? Like they had no Class IV auditors made, let alone Class VI's.
Here is the training completion list — if possible it is even more pathetic than the auditing list: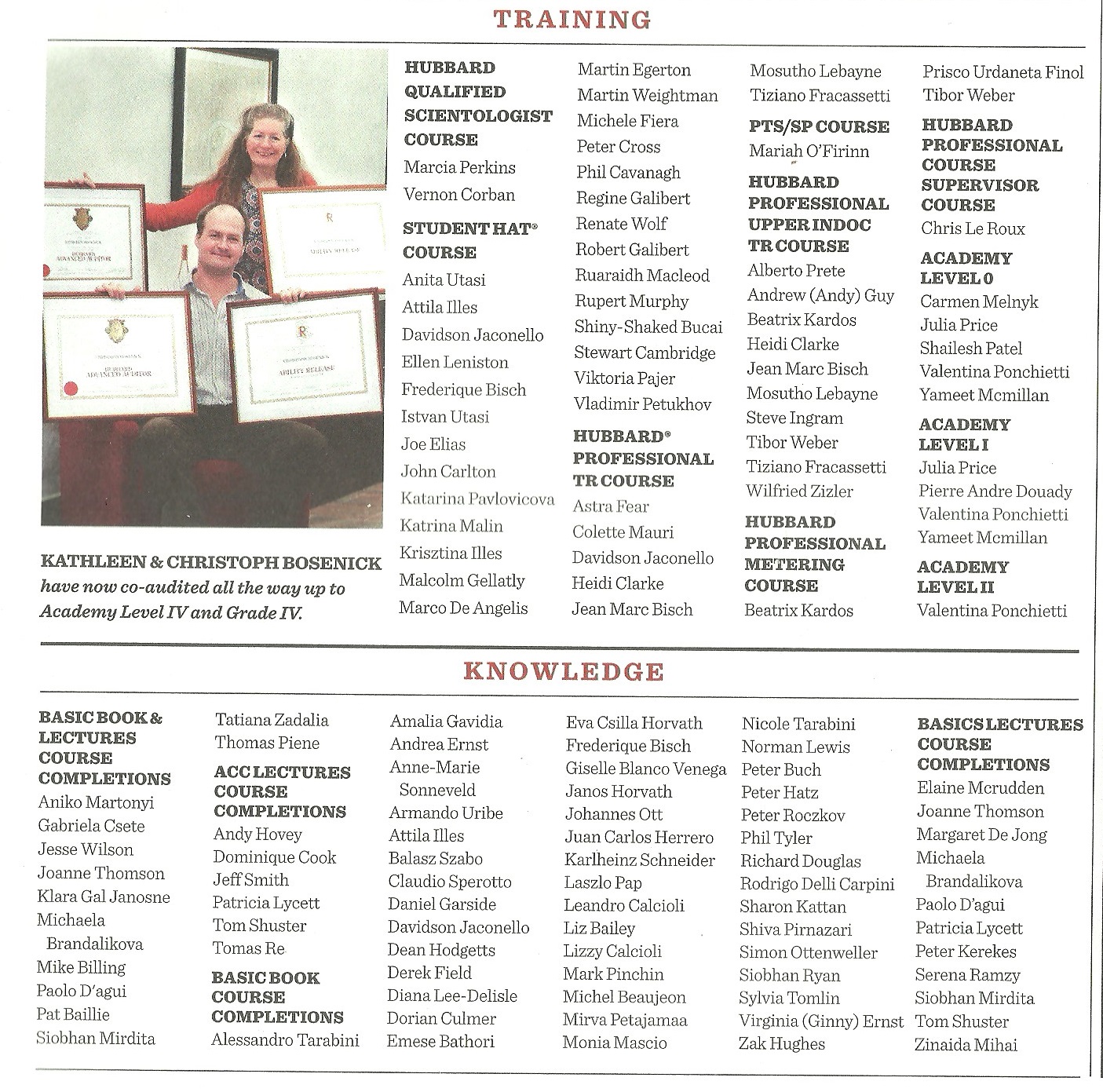 Of course, the largest number of training completions are Student Hat and Basic Book "courses" (that consists of simply reading a book).
Not a single Class IV or Class V, let alone a Class VI.
This is supposed to be THE auditor training org on planet earth. Not one actual auditor has been made since it "went ideal" that could Clear anyone.
Amazing. That deserves a standing ovation and fawning praise for the great leader COB. Can you imagine if he announced THESE stats when he yanked his ribbon rather than flowery descriptions of how many square inches of custom carpet had been installed?
But hey, let's not overlook the new Refectory where you can be served fine cafeteria-style meals. It is the thing they are MOST proud of.
And speaking of Clearing, they kindly included a list of all Clears. Like everywhere on planet earth. 65,000. Ever. I am probably on the list.
Now, I am sure someone could find the number of Clears that was published in the 70's or 80's – I seem to recall the number was above 50,000 then. But even if we only count from the "first clear" in 1966 (not even the "first clear" in 1950) — that is exactly 50 YEARS to make 65,000 Clears (and I guarantee the rate has been DECELERATING since the early 80's) or about 1300 per YEAR for the whole planet.
There are 353,000 people born on planet earth every DAY.
So every day that passes here are 352,997 new NON-CLEARS and 3 new CLEARS.  That is scientology going backwards FAST. And makes a mockery of "planetary clearing is being made a reality."
And you will note the names on this list (no idea how far back this stretches) — an inordinate percentage of them have Russian or Eastern European names. Scientology cannot grow in areas where there is high internet accessibility or fiscal stability. But the Russian Government seems intent on shutting scientology down there. Not looking good for the coolest cult on earth.