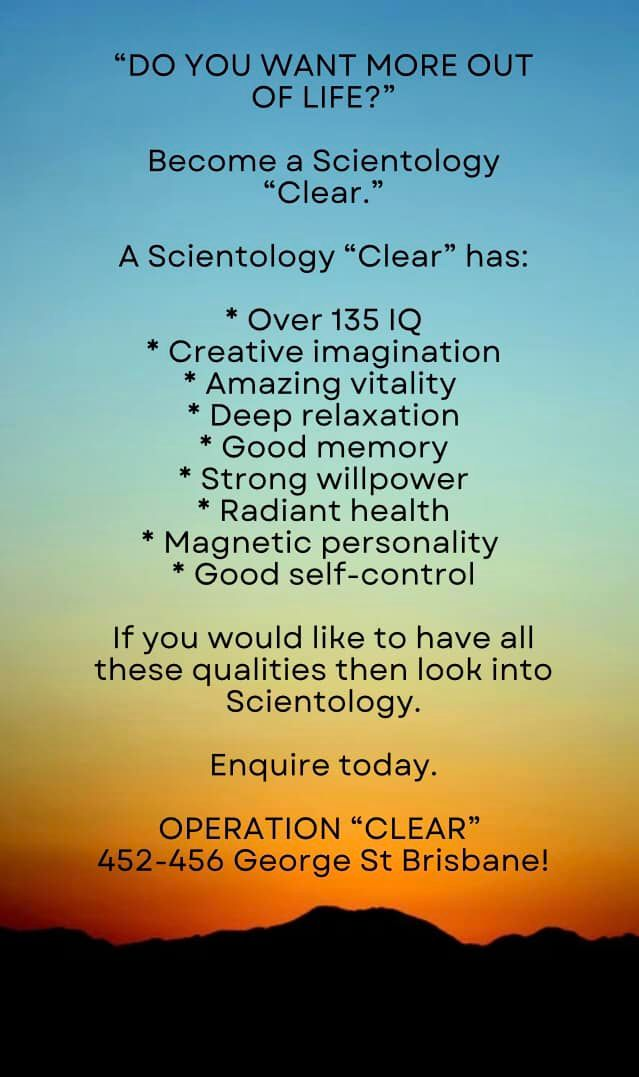 This comes from an old program Hubbard pushed in the 50's called "Operation Clear."
These guys have resurrected it from the trashcan of history and repeat it verbatim.
The claims are obviously absurd — IQ of 135. Radiant health. Deep relaxation (whatever that means). Magnetic personality….
None of these things are necessarily true. If you were creative or vital or had a IQ before being Clear, it won't eradicate those traits. But if you didn't have them beforehand, it is highly unlikely they will be attained by going Clear. I have known a LOT of Clears in my time. Some of them are dumb as rocks. Some are about as vital as a day old banana peel. Some are impulsive.
At least they didn't claim it would bestow you with perfect eyesight. Or an eidetic memory. Or cure you of your arthritis. Even though these, and many other claims, are still made in the book they sell. Even Hubbard knew he had to vague-up the claims for Clears after the first couple of years…
But still, if anyone else was offering to guarantee you these things, as long as you paid in advance, they would be charged with fraud.