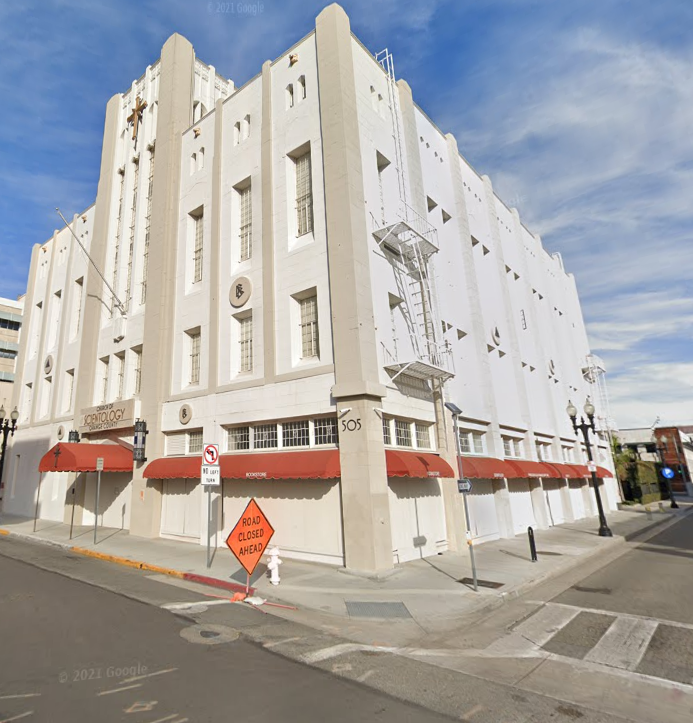 I recently mentioned the Orange County "ideal" Org on one of the live Q$A's. I erroneously said it was in downtown Anaheim, it is in fact in downtown Santa Ana.
A viewer reached out to provide some information about the current state of this org and what happened subsequent to the great ribbon yanking that occurred 10+ years ago (with all sorts of promises as to how this new building was going to usher in a "new era" for scientology in the area and the dawn of a new civilization in Orange County.
Here is the report:
As of 2 years ago, I heard that they were down to about 25 staff total for both Day and Fnd orgs. On the day in 2012 they opened "new" building there were 120 staff. Probably about 30 of the 120 were people "hired" were either children, or non-scientologists looking for real jobs so they lasted maybe a week or 2.
By around 4-5 years ago often the course rooms during day were not even opened and if opened had 1 or 2 public.
Of the current staff, almost half are probably over 65 years of age and mostly been staff for at least 20 years. Several of the others are children of OTs and some of those still live with parents. There may still be 1 or 2 who got into scientology on their own and who have been there for 7-9 years, but they may have left already. Hard to leave if you have been staff member for 40+ years as you have convinced yourself it is a valid subject and it would be too devastating to leave.
The location does not work because it is in a predominantly Hispanic area and only a few staff speak any Spanish and even those are not fluent.
Also no free parking unless you want to walk about 5 blocks so staff have to pay at least $25/month for parking. They would have done better remodeling the olf Tustin location and it would have cost a lot less.
Also when someone gets labeled SP their name tag for donations to the building gets removed (like Ned McCrink).
Nothing new or unusual here. But always good to hear from locals who have first hand knowledge of their particular organizations.
This Ideal Org program is probably the biggest failed program in the history of scientology. Ideal Orgs have ushered in an era of completely empty orgs. There were inactive orgs in the past, but at this point in the disintegration of scientology, there are almost no orgs that are not inactive or empty. No matter how big their building are.
In the words of L. Ron Hubbard, the lack of large buildings is a massive Wrong Why which has itself now become the Situation,