A report from two Special Correspondents about the goings-on [or lack thereof] at the Pasadena "Ideal Org" with pix. 
Mad Hatter Studios called the OT Committee into the Pasadena "Ideal" Org for a shoot to "prove" the Org was booming. Well, Cheshire Cat Studios decided we needed to see for ourselves. We posted in the pub across the alley from the Org at 5:50PM on a Friday evening to catch the public leaving after course. Then had a leisurely dinner with a glass of wine as we waited for the 7:00 rush. It was an interesting wait.
We could see clearly down the corridor that runs between the parking lot and the alley. All public would need to come in from one of three directions but cross the corridor to get to the elevators and stairs to courses or the HGC on upper floors. We counted 4 public leaving just after 6:00 and 6 public arriving before 7:00 (actually one was late!) But the fascinating thing is we counted around 15-20 staff. And most of them appeared to be Sea Org (white shirt, dark tie, dark pants and key ring. Maybe 5 looked like regular staff.
What to make of that? The only conclusion we could come to was that it is so important for the Org to remain open and look viable that the Sea Org must be bussing their people in to keep the Org manned. Wow!
So booming? Ahhh…no.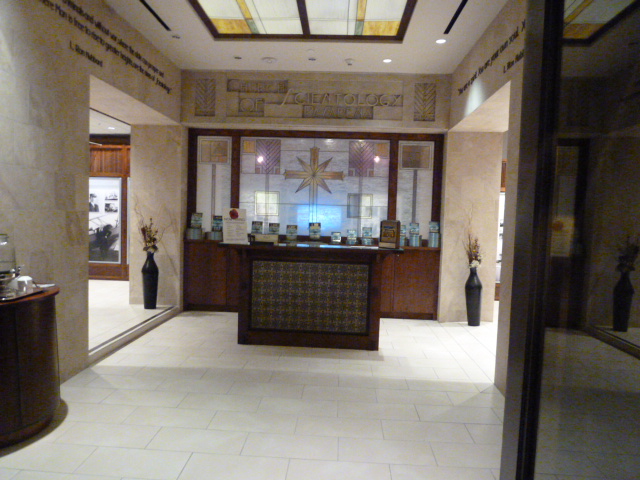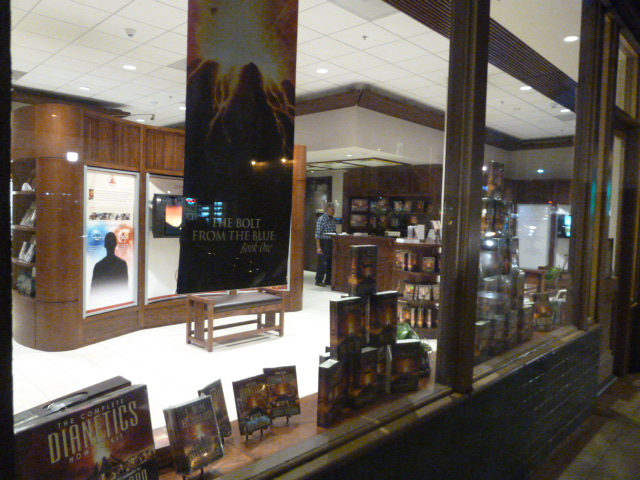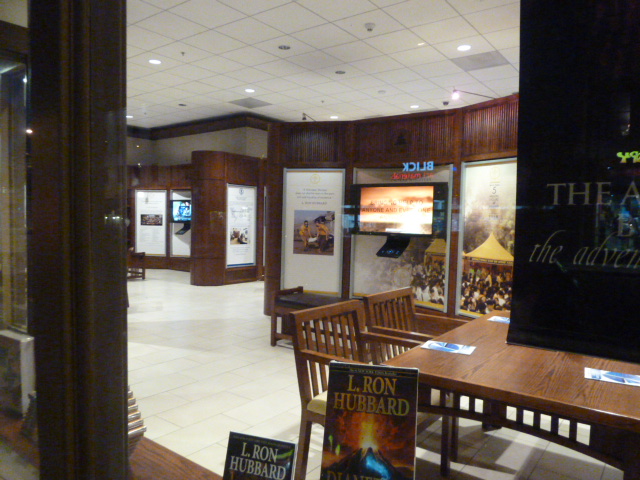 Now, THAT'S A BOOMING ORG! And right in the heart of the largest Scientology community in the world.
Straight up and vertical just does not do this multi-million dollar shrine to the worship of MEST justice. He is going to have to come up with a new phrase to get the concept across.