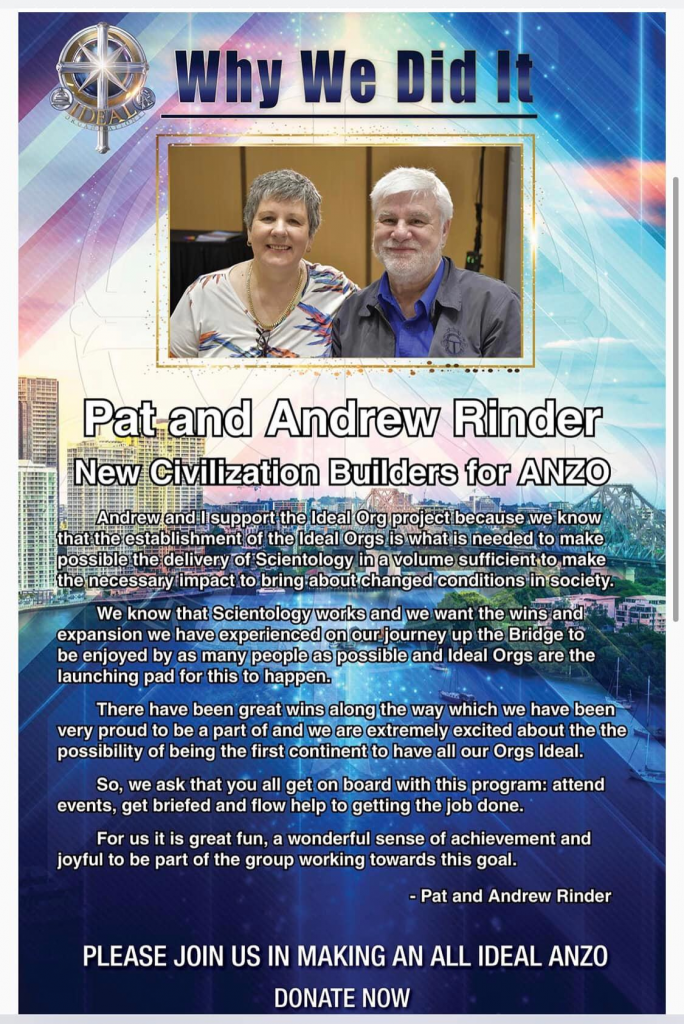 This was sent to me recently.
It saddens me to be reminded of just how deeply in the mind-prison my brother and sister-in-law are.
Of course, like me, my brother was raised in scientology, and despite not being in the Sea Org, scientology is all he has ever known. They are totally dedicated to the lie that scientology is saving mankind. And even worse, that "ideal orgs" are what is achieving this. They have given a ton of money to the "ideal org" campaign, and even worse, persuade others to do so.
All the while they are in the Melbourne ideal org all the time, and their son is the C/S of the org.
So they KNOW that this org is NOT expanding, and is NOT "clearing Melbourne" or even the block the org is on. They can see it with their own eyes. But as the old saying goes, there are none so blind as those who will not see. This would be an excellent motto for the scientology bubble. But how terrible to be constantly reminded that good people are wasting their lives and handing over their life's savings, based on the lies they buy…