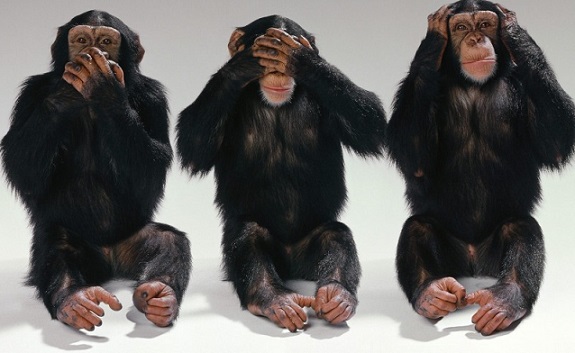 Here is something truly gag-worthy.
As with virtually everything else that emanates from the Vulture Culture of Scientology, it is a pitch for money.
And as with everything else, it contains many flat out lies as well as complete unreality on the state of scientology and the world in which it exists. These people don't just have tin ears, they also have hallucinogenic vision and speak in tongues. Kind of messed up for those who supposedly can hone all 57 perceptics to razor sharpness.
This promo piece would be like the Catholic Church asking for donations for their international "Priests make the best babysitters for little Johnny" campaign.Can you imagine the uproar such a thing would create?
It is a reflection of the irrelevancy of scientology that this sort of garbage churned out by the IAS doesn't generate any massive backlash.
Compare this to the Lugli's latest video titled Scientology Slave Museum.
MAKING HUMAN RIGHTS A REALITY
ACROSS THE PLANET
Human Rights violations occur every day across the world. Twenty-one million people are trafficked worldwide, while every 3.5 seconds a child dies in poverty. Violations also occur in countries such as the United States and the United Kingdom, with forced labor among migrants rising in the UK and an estimated 100,000 Americans trafficked inside the U.S.These are just a few of the Human Rights violations that take place in a world where most people don't even know they have human rights. The answer to ending these abuses is education. When people learn and become aware of human rights, they begin to protect them for themselves and for others.That is why the IAS provides grants to fund the human rights education campaign for schools. For middle and high school, there is the Youth for Human Rights education package, and for colleges and universities the Bringing Human Rights to Lifeeducation package.These packages contain all the materials necessary to teach students Human Rights. They include The Story of Human Rights documentary, the "30 Ads, 30 Rights" PSAs and 24 booklets for students. Additionally there is an Educator's Guide with lesson plans for the instructor of the class.

Here is what just a few educators have to say about the effectiveness of the IAS-sponsored human rights program:

"I used to use a PowerPoint presentation to teach human rights to my class, but your video is so much more engaging and leaves a much more profound impact on the students. Much like those interviewed in your videos, my class had heard of human rights but couldn't articulate what they meant. Your material was perfect for teaching them this subject. Thank you very much!" Japan

"I am very grateful for these materials! Everything in the package was amazing, especially the DVD. I teach students from 8 to 16 years of age and my students were moved by what they learned." Greece

"We are very happy to inform you that our collaborative work has been fruitful today! Through your materials and ideas on taking action for making human rights a fact, we have come up with the Human Rights Caravan and it is rolling through different schools of the country giving lectures on the Universal Declaration and other related topics on making a peaceful world. Again—thank you so much for the inspiration and let's continue making human rights a fact!" Philippines

"I loved the video. It was the perfect way to begin to engage my students in their study of human rights." Manhattan, U.S.A.

"I loved the beautiful videos and the teacher's guide. It is a very professional product. I had another human rights program but yours is better by far with current information and a range of tools." British Columbia, Canada

"After showing your material to the children in the community, they became very interested in it and wanted to know more about the subject and share it with others. On a scale from one to ten, your materials are the best! A definite 10!" Albania
The Human Rights campaign is made possible only through your
support of the IAS. Make a donation to the IAS today.