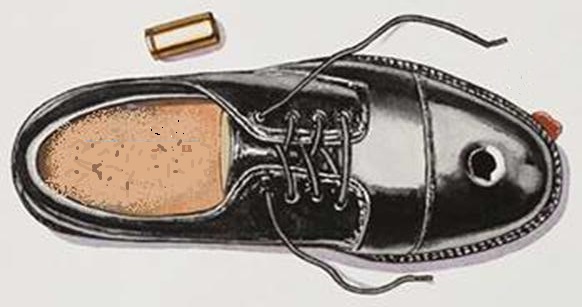 Here is the latest scientology footbullet.
People from Portland "Ideal Org" are required to travel to Sacramento to attest to Clear. Which probably also means Seattle isn't clearing anyone either, as that is closer to Portland than Sacramento.
And apparently Sacramento wants the world to know their ideal neighbor to the north is merely a feeder for their "big brother" in California's capital. They don't just announce a Clear, they headline it with how he traveled from Portland. Not very considerate, showing up your fellow org as liars and failures. It's like a public Knowledge Report.

In light of that, remember this?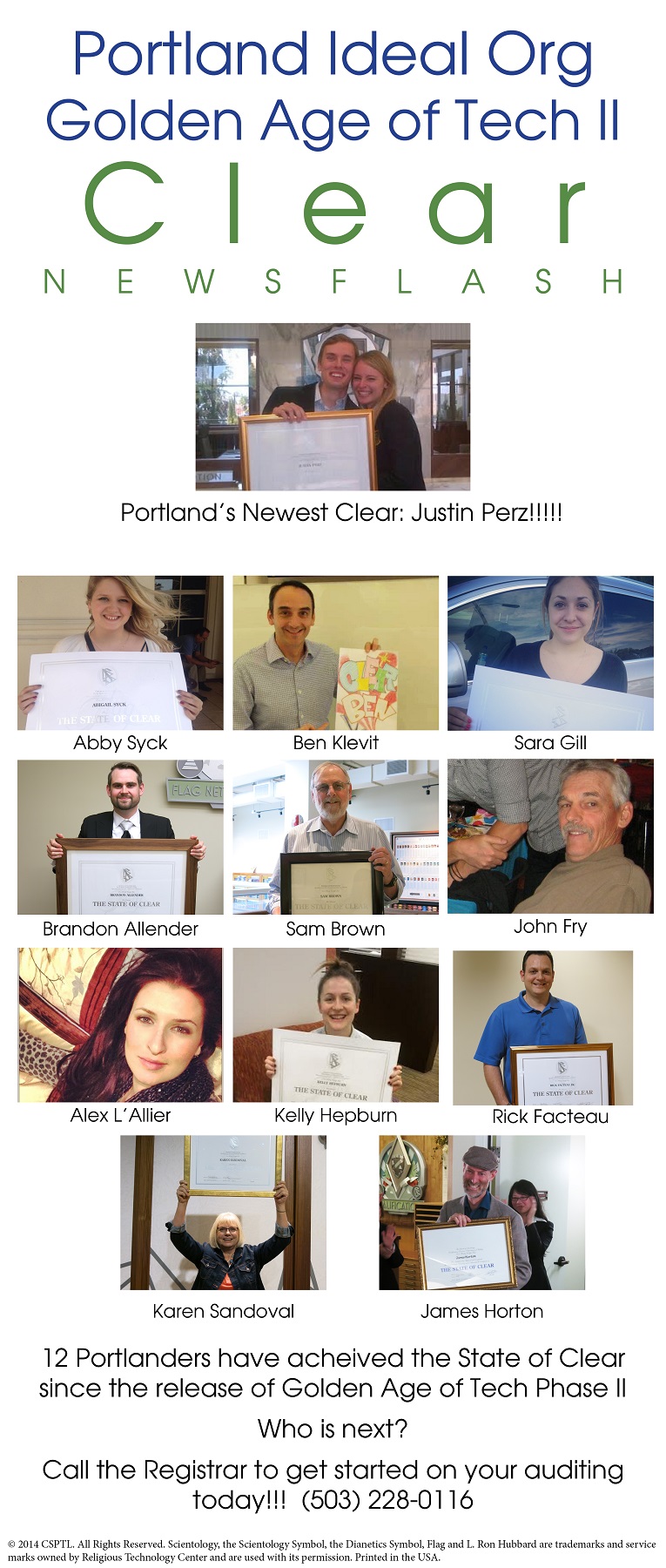 Now I wonder if ANY of them actually were done AT Portland Org, or whether they are just "Portlanders" who attested somewhere else and brought pix to the org, or brought in their cert to be photographed?
I know from that at least the shot of Abby Syck has her holding a FLAG Cert. And Brandon Allender is standing in front of a "Flag" sign and his cert looks like Abby Syck's.
Seriously, Portland is pretending to be making Clears?
But how can this be? They are AN IDEAL ORG?
They are the "first scientology city".
Dear Leader hisself anointed them and showered praise upon their heads, and the scientology.org website still proclaims:  The building now houses all facilities of a Scientology Ideal Organization (Ideal Org), providing the complete range of religious services to a rapidly growing congregation.
Complete range of services?
Rapidly growing?
Time for an update of scientology.org. The building now houses an empty Scientology Ideal Organization (Ideal Org), providing some religious services to the remaining scientologists who have no access to the internet.