Here are the latest news and accomplishments from the scientology outpost in Pretoria South Africa.
Their number one priority is to protect their BUILDING! And then protect their staff. And then protect their public.
That tells you everything there is to know about the state of scientology…
The most important thing is not the people, it's the bricks and mortar. MEST.
This single promotional item sums up scientology with that one statement.
But they go on with a list of graduates — I highlighted 3 recurring names. Didn't pay much attention to any other recurring names.
This is indicative of how few staff AND public they have. These are the "course completions" for BOTH staff and public over the last two months or so…
And a final update of "Breaking News":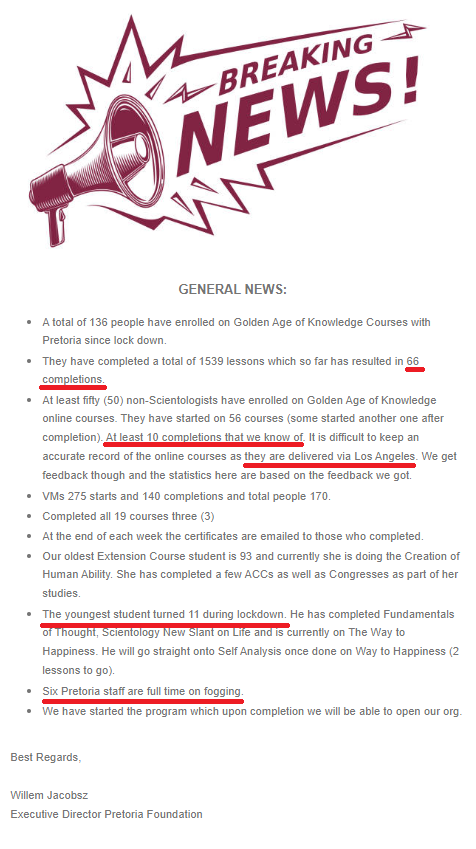 At least 10 completions they know of.
The youngest just turned 11.
And they have six staff full time on "fogging"… A useless activity, but I guess it sounds good.
Wow, this is an "ideal org" bringing about a "new civilization." That is what they say and that is what they believe.