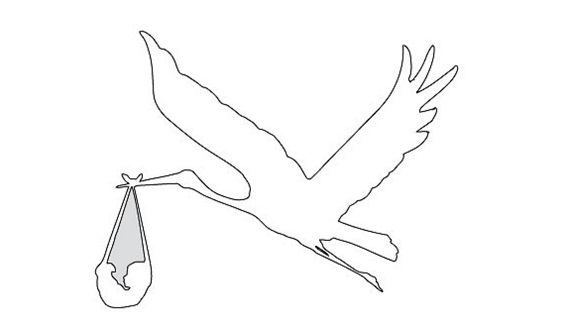 These random hushmails arrive down the chimney and I dont always have time to even read them. But eventually I publish them as a matter of record as they contain a useful history of the shrinking of the bubble.
The panic has really set in at Flag — he is at the OTC meeting handing out lists of local BUSINESSES and the OTC members are responsible for getting them to get their staff in and onto courses or auditing. This email needs to be preserved if only for this reason — as evidence in the next lawsuit filed by an employee of a business that is forced to do Scientology as a condition of employment.
How stupid can you get? But this is a manifestation of living in a bubble.  Good old Captain FSO is probably oblivious to the fact that this could even be a problem. After all, he has stats to get up and the heat is getting really intense as he is being told now that he is "CI to COB" as he and his entire crew are blocking the success of Super Power/Running Pgm/GAG II. There is no question about this — the planning is perfect. These are the greatest innovations in history. COB worked so hard on them. If they are not going right it is because people are making them NOT go right….
Date: Thu, 03 Apr 2014 
From: Flag OT Committee <otccw@flag.org>
Subject: Message of the Week & 31 March 2014 Meeting Minutes

Flag OT Committee Meeting Minutes
31 March 2014

Call to Order
Kaye Champagne, Chairman welcomed attendees. She announced we would have a very quick meeting because the Captain FSO was coming to speak.

Kaye welcomed new member Kim Payne.

Announcements
Lyle Roland, OES announced that the "Keys to OT" event this week (April 1st) would feature Emmett and Ali Osborne. Ali said they would be speaking about LRH tools that can be used in aligning the 2nd Dynamic with going up the bridge.

Debbie Sharp, PES announced that at next week's meeting we would have special guest Chill E B who will show us a video and sing for us.

Pinning Ceremony
A PINNING CEREMONY was performed in which each new member who has shown production for the past year was presented with our Flag OT Committee Pin.

Kaye announced that THIS SUNDAY, April 6 there will be a Captain's Field Briefing. This event will start at 11:00 am with a complimentary brunch, and will conclude around 1:00 pm, after the Captain FSO gives us and our local field a briefing on the latest happenings at Flag and what's in store for the future!

Kaye briefed us that we would not be presenting the monthly commendations at this meeting due to the Captain FSO coming to address us, and that we would reschedule presenting commendations to next week, April 7.

The Captain FSO gave us a briefing regarding his new project for us in getting local Scientologists enlightened about the new rundowns that are available for them now, and getting them to come to Flag to avail themselves of these. He said that the most successful actions in getting others to arrive for training or processing are (1) Getting local business to play the game of getting their staff who are Scientologists onto services, (2) Visiting people door-to-door, (3) Word of mouth. The Captain asked that we each take responsibilty for contacting someone we know and helping get that person into the org for one of the new rundowns. The Captain also announced he will give a Field Briefing this Sunday, and he wants to make sure that everybody comes! He said it will be in the Auditorium at 11:00 AM and there will be great food, and everybody will be BRIEFED! He asked that we all spread the word.

Mathilde, Public Sec FSO along with the Deputy Captain Flag Building, Jason Hemphill, presented lists of local names for the Captain's project to invite to come to Flag. The first step of handing out folders for specific local businesses to play the game was accomplised first, with different OTC members taking each business folder to work on. Then the Deputy Captain read about half the names on a list of local people in the spirit of play, and different OTC members took names. The remainder of the list was left on the front table for members to check after the meeting and take down names of people they would like to take responsibility for contacting. Mathilde surveyed the group and worked out a time for a 'Daily Meeting' for people who took names which will be at 12:30 PM in the FSM area at the Flag Building.

Kaye announced that we would do our "Yearly Group Photo" next week due to time, and some members had left to go on course.

Adjournment
Kaye read an LRH quote and adjourned the meeting, leading the group in a round of applause for LRH.

Minutes by Carol Gulasa, Meeting Secretary

Edited and Approved by Susan Moore, Deputy Chairman
BTW — love the bureaucracy of the "edited and approved"… They can't even do minutes without someone inspecting and editing them? Susan Moore is really doing an excellent job of that. She should definitely be "pinned" at the next meeting for being the biggest donkey in the OTC as this appears to be her only job. Total fail.
And some news from the Valley Allstars. What is remarkable about this is the fact they have collected 17 MILLION dollars and its not close to being what is needed to renovate and open their Hearst Castle of the Valley.  Just think about what $17 million dollars could have been used for that would actually be valuable to the world. Hell they could have built hundreds of running tracks and making this most OT of all rundowns easily available to everyone in LA (and BTW, this is the order of magnitude of what is needed — HUNDREDS JUST FOR LA if they really think everyone should get through this, and surely they do?)
But it seems they have tapped out their whales and others — only $1000 this week…. Not going to get far with that. It won't even pay for the taxes on the empty building.
But the real gem for this morning is the new stable data the experienced Sea Org Flag Banking Officer has brought to the team: Policy number 1: Stay in PT. Policy number 2: Apply Policy number 1! AND we will attract pro-survival attention units. Wow, that is some sophisticated management skill.
Date: Mon, 31 Mar 2014 
From: Valley Org <valley@scientology.net>
Subject: Valley OTC Minutes, March 25, 2014

MINUTES

VALLEY ORG OT COMMITTEE MEETING

March 25, 2014

ATTENDEES Kathy Welch, Kathie Heard, Mary Lee Krackow, Mary Elizabeth Glosup, Diane Temps, Karen Brown, David Nunez, Dean Glosup, John Cumming, Alicia Kreisberg, Scott Kreisberg, Kathy Di Galbo, Ralph Temps, Bob Brooks, Linda Massey, Bob Welch, Ben Ghiora, Bo Ellison, Rochelle Goodrich, Nancy Parodi, Larry Marshall

Kathie Heard opened the meeting.

Mary Lee Krackow recited the purpose of the OT Central Committee.

                             STATS

Division 1 – Karen Brown

Active Members – Up from 42 to 48

Division 2 – Mary Elizabeth Glosup

Gross Income – Down from $1350 to $1010

Division 4 – Kathy Welch for Tamara Dahill

# of Volunteer Hours – Up from 203.5 to 232.25
# of all GAT2 starts – Up from 7 to 10
# of Events & Briefings Held – 0
# of Books Sold – Down from 5 to 2
# of Pre-OTs onto their next step – Even at 0
# of Clears onto their next step – Down from 1 to 0

Division 5 – Mary Ann O'Donnell

# of Route to Knowledge starts – Down from 2 to 1

Division 6 – Charlene Thorburn

Meeting Attendance – Down from 15 to 13

ANNOUNCEMENTS

FBO Valley, Davide De-Vita he will helping with all aspects of fundraising for our Ideal Org! He has been involved in the same activities at several Italy Ideal Orgs. He met with OTC execs to plan immediate actions. They all took note of the plus points of our Valley Ideal Org project: especially that we have raised over $17 million for the building and part of the renovations!!! Also, we sent out 3.5 million emails, and we have 3500 donors and 36 Humanitarians!!!

Our new theme is "Ride to the Finish!" Target is move up to 6,000 donors.

Policy number 1: Stay in PT. Policy number 2: Apply Policy number 1! AND we will attract pro-survival attention units.

Alexandra Potter announced the next Freewinds event here at Valley on Saturday April 5th. Dinner is at 6:00pm and Destination OT- Postulates, Prosperity and Policy starts with Gavin Potter speaking at 6:30pm.

Also, Valley Week at the Freewinds was announced for May 1st – 8th. Package price includes flight, accomos and a week of special events. Ports of call include Barbados, St. Kitts, Dominica, St. Lucia and Antigua.

Senior C/S West US will speak at an event planned for later in April. He will inspire us on application of the tech in order to get recoveries and new people in the door. Do your SRD here at Valley!!!

Jill Halverson started her SRD at Valley!

OTC members organized all activities: call-in, letter writing, commends, central files, fundraising in order to get more participation and new OTC members.

Jennifer Jacobson briefed us on the importance of New Public in the Door. This activity increases the stats for: OTC members, fundraising donations, and all Bridge actions! She has new Dianetics tickets and FSM slip booklets for you.

Reminder: Carroll Loweree announced the "Love It Forward" program: promoting random acts of kindness! She briefed us on the program and recent activities.

OTC members went into production with call-in to all OTC members.

The meeting was ended.