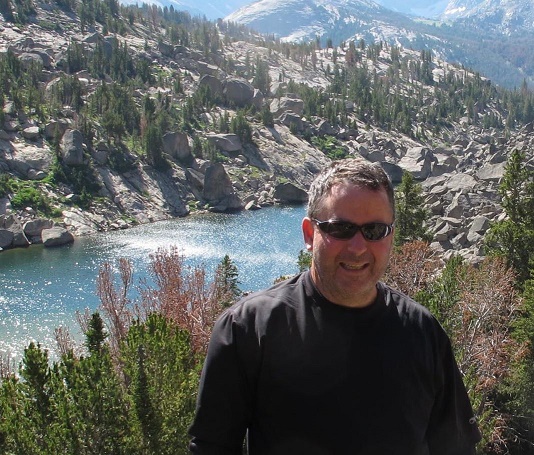 My old friend Andy Porter sent in another article, and some more of magnificent photography (The last one I published is here)
Recruitment Day
It was late 1980 and I had been in Scientology for a few months, I'd completed the Communication Course and the Purification Rundown at the Bellevue Mission and I was doing auditor training when a FLAG World Tour came to town. They were looking for people to work in the Universe Corps! Here was an opportunity to get right to the top of the Bridge. The coolest thing you could do, on the WHOLE planet was to be an auditor, and they were offering to train people to be Class 12 auditors at FLAG, the Mecca of Scientology, for free! Here was my chance.
After the Flag World Tour Event you could schedule an appointment to meet with the recruiter to see if you were qualified. I made an appointment and went to see them at the Seattle Org, on 2nd Ave. the very next day.
I showed up eager for the interview.  The person I spoke to was very kind, soft spoken; I believe she was an auditor, and not a real recruiter.
The offer they were making was that if you joined the Sea Org, right then, you would go into the Universe Corps and would train full time until you were a Class 12 Auditor. To me this meant that you would get to go all the way up to the top of the bridge and know EVERYTHING, all in one fell swoop. The recruiter went on to guarantee that the Trainees would NEVER be taken off the training for any reason, ever, and that they would just train full time until they made it. I kept double checking; Yes, sign up, and next thing you know you'll be a Class 12 Auditor!
She further described the details, first of the Universe Corps, and then about life in the Sea Org. She described their Spartan existence and heavy schedule and I explained to her that I'd run away and lived on the streets for a while and so that wouldn't be a problem for me. I was very agreeable and excited. As we spoke my enthusiasm became infectious, and I made it clear that wanted to join now, right now, and leave asap for Florida.
The woman moved forward with the items on her list: Did I have any debts to pay off first? Were their pesky parents involved or anyone whom I was in connection with, anyone who would try to stop me? No and No.
AT this point we were both getting excited and I am envisioning a plane ride and feeling the humid Florida air. I see myself rising to the top of the auditor trainees, completing the training in record time, clearing people by the dozens, carving a wide swath of something in my wake…
The recruiter interrupts my envisionment of glory…there are a few more questions first.
Have you ever been to see a psychologist?
YES! I describe in some detail a time when I was 7 years old where my brother and 2 sisters and I went to family counselling. I was the youngest of 4 at the time. My oldest sister was a rebel and my dad was old school, raised in Texas. So their conflict spilled over and somehow we all wound up talking to a shrink. She asked if I was ever alone with the psychologist and wanted details of what we discussed. Once the recruiter was convinced that the family counsellor didn't drug or rape me, she was almost done, just one last question, and I would be on the plane to Flag… I could sense that the answers I was giving were "right" answers, I could see it in the body language of the recruiter, Yes, this was gonna work…
At that point I was sure I was in, all the way, but there was one last question…
Have you ever taken LSD?
This question catches me by surprise…what? Taken LSD? I'm so lost in the excitement, thinking of packing for the plane and a new beginning…  without thinking it through I blurt out "YEAH, I took LSD!"
And that was it right there. It was like the carpet got pulled right out and someone farted at the same time. The atmosphere totally changed! The recruiters face froze the look of happiness suddenly gone.
"How many times did you take it?" she asks hoping beyond hope for the right answer.
I pause and consider my situation. Clearly that was not the answer she'd wanted. I doubt if telling the truth is the best policy here, there is a voice that cautions me, but the unbridled enthusiasm of the moment takes over and I decide to be honest, fully. Once that I've decided that, I realize I have no idea how many times I dropped acid.
I smile and pause, trying to count the times as best I can. This takes some moments…
The fact that I am pausing here creates another visible ripple of anxiety in the recruiter.
After a few moments of reflection and reliving some crazy drug incidents, I realize that I have no clue how many times I took acid, just that it was a lot. At the same time I understand that she wants a concrete number, not a nebulous answer, so I am really trying to remember. Thinking over things it seems like 100 times is a nice clean estimate, then a few more incidents pop up in my memory and the idea occurs to me that maybe, just maybe, there is something some benefit to having been you know…extreme. So finally I decide to be as honest as I can. "About 150 times".
And that's the end there, the death, the air all comes out of the balloon…fluuuuughhhh-pfittt…splat. I start sensing that my Sea Org future is fading fast!
Honestly, at that moment I was expecting at the minimum some sort of acknowledgement from her, some "Wow, that's awesome, dude!" or a nice pat on the back or at least SOME recognition of my achievements with LSD.
But no! The recruiter looks at me pityingly. She has one last trick in her play book…one last shot in the dark that might possibly save us all.
She asks me: "Are you SURE it was LSD you took?"
Am I sure it was LSD??? What????? Was she doubting my knowledge of what drugs I was taking? Did she think me so stupid as to take something that wasn't even LSD? 150 times? I am affronted by the sheer idiocy of such a question, and the complete lack of respect it signifies.
YES, of course, it was LSD….sheesh!
I calm down, and start to explain about different types of acid, there's Purple Haze and Windowpane and there are LSD tablets, acid sometimes comes on sugar cubes or you can get blotter sheets (you can get them with Mr. Natural or the Zig Zag Man on them).
I describe each, their different types of high and I speculated aloud what each may or may not be cut with. I gave, I thought at the time, a very clear description of how when you do GOOD acid, you see hallucinatory "trails" every time something moves. Trails are a sort of strobe light or stop motion effect. If a person moves their arm, you see a freeze frame of it, and then it also sort of swooshes by, leaving a trail flight… I mean, how cool is that?
I give a short rundown of the effects of other drugs, like cocaine, PCP, Quaaludes and speed, juxtaposing their effects with those of acid.
All in all I felt like I did a good job explaining it. Yes, I was certain that I had done LSD.
The poor woman looked completely crestfallen now, and sadly explained that I was not qualified to join the Sea Org of Scientology.
Groping for a solution, I briefly considered the plan of claiming that I hadn't understood the question quite right, and that, No, I'd never, ever touched LSD, but quickly realized that I'd pretty much bolted the door shut, thrown away the key and burned all the bridges, as they were. And so, I left, disappointed.
Recruitment Day was a failure, I was out of the Sea Org before I'd even started!
2022 Andy Porter Photography Calendars are available now! 3 rainbows and a lighthouse! Get your copy here.