It would appear the NOI ethnic is pervading scientology.
Nobody in their right mind would conduct a seminar called "Repair of the White Family." They would of course be labeled as racist.
Why wouldn't this simply be "Repairing the Family" (no matter what the skin color?)
When the NOI gets involved, apparently norms fly out the window.
Because they consider they have to fight for the black man in a white dominated world. They do not allow whites to attend their services. They are militantly pro-"black" and and anti-"white", especially Jews.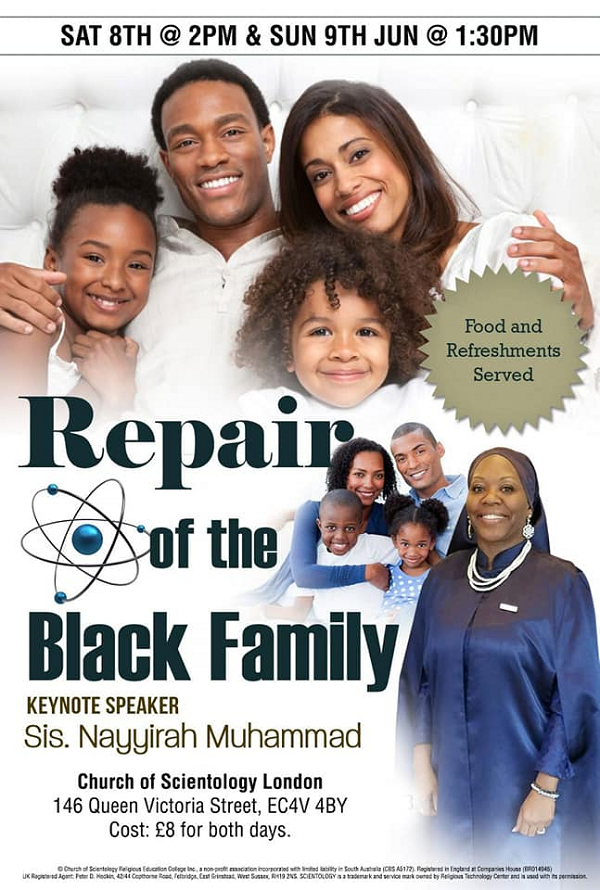 Remember, this is the organization (scientology) that proclaims itself to be great champions of human rights and fight racism and bigotry wherever it raises its ugly head.
Except when it is inside scientology.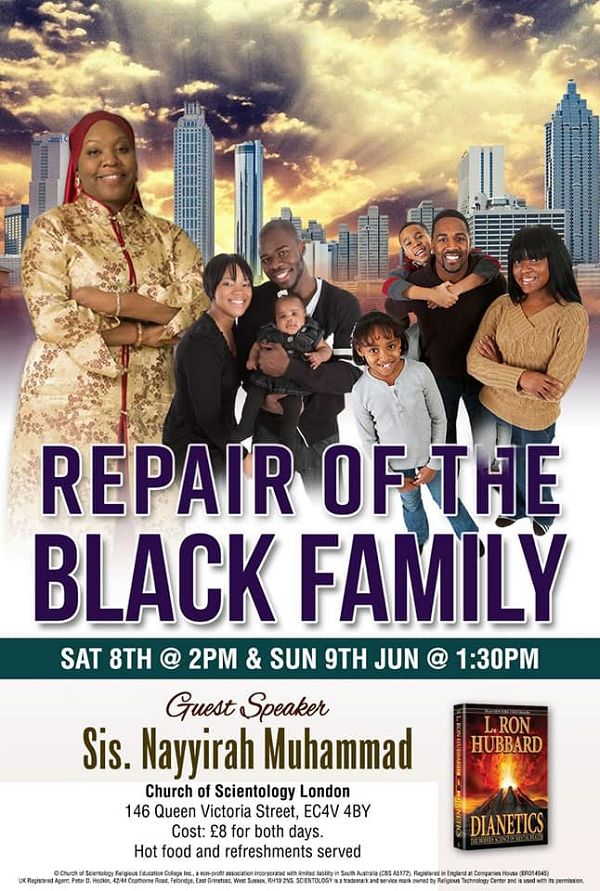 There is ultimately going to be a war for control of these two conflicting organizations — one is going to dominate and control the other.
Scientology wants the inroads into the black community. The NOI wants to take control of a massive real estate empire.
Based on this evidence, it seems the NOI is ahead on points.