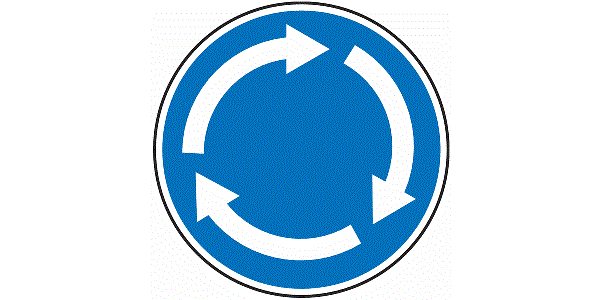 Is running in circles around a pole so much better and more therapeutic than running in a straight line?
Or around a 400 meter track?
The "Running Program" is supposedly based on some Hubbard "Whole Track Research" — though it was first used as a punishment on David Mayo… It was subsequently used by Miscavige as a punishment on many people at the international base. So much so that after stories about it appeared in the media, the infamous "running track" at Golden Era was bulldozed out of existence. This piece of "amazing tech" is no longer available to the people at the top of the scientology heap.
But they DO keep selling it at Flag. Some people have done this thing 3 times (proudly?).
Here is a recent "success story" from our old buddy Jeff Mintz (amazing how he stopped sending out the weekly completions from Flag after I began publishing them and noting the terrible stagnation comparing them week to week).
Remember, ALL THIS IS IS RUNNING IN A CIRCLE. NOTHING ELSE.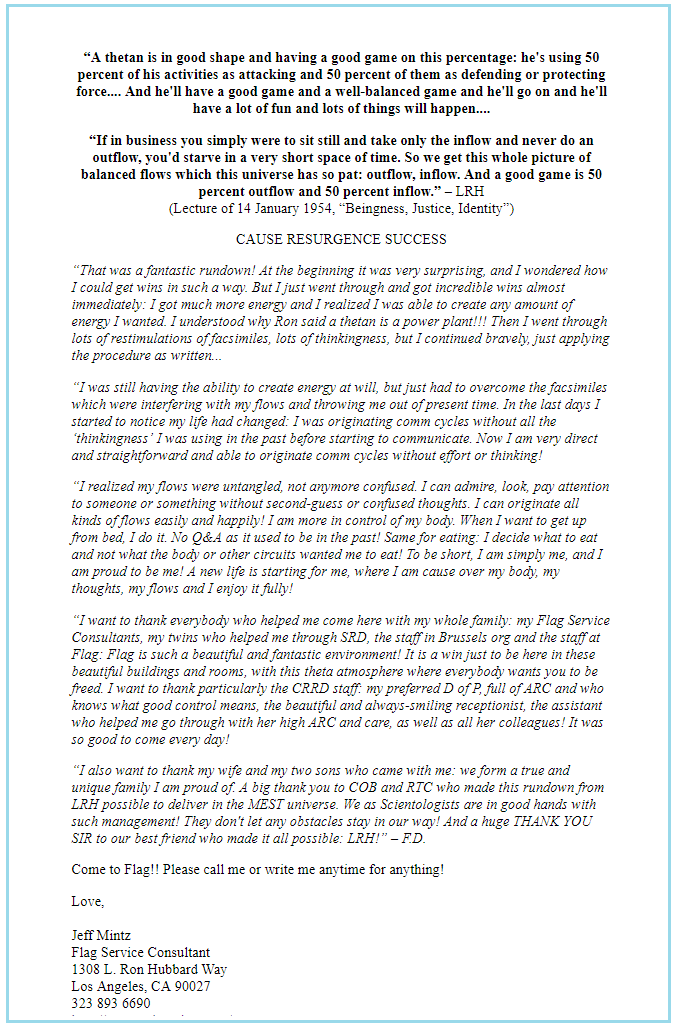 It is a testament to the power of suggestion/persuasion scientology has over people that they willingly PAY to run in a circle. And then write over-the-top "successes." Can you imagine how much money they could make if Hubbard came up with another piece of Whole Track research and discovered that standing in one place increases your "thetan anchor points and thus restores your power as thetan". They could charge people $5000 to stand in one place. They wouldn't even have the overhead of a running track to build and maintain.
And as idiotic as "standing in one place" sounds — if Hubbard had said this, scientologists would be paying for the right to stand in one place at their local scientology building.
F.D. above could have gotten an endorphin high running on the street in front of his house. And even written a success story about it. And saved $5000 plus whatever they squeezed out of him/her for hotel accommodations and food.
What a racket.