Following are 4 of the 10 pages devoted to the Running Program in the new Source Mag.
It is an interesting study in hype and mystery.
People are paying a lot of money for this "rundown" which literally consists of "running" around in circles. There is NOTHING ELSE done on the Running Program, or "Cause Resurgence Rundown" as it is called in the promotion.
There is nothing wrong with this per se. People pay money for gym memberships and run around too. And I don't doubt that it has positive benefits for those that choose to participate. Not sure whether they are really more positive than simply putting on your running shoes and getting out and exercising, but that is not the point here.
Why are they SOOOO secretive about what this "OT rundown" consists of?  They have a VERY strict policy of NOT showing the "Running Track" or even mentioning the fact that this is a running program. Why?
Of course, if people knew that OT VIII's and L Rundown completions and all these other big status people are "getting more gain and handling more case on this rundown than any other level" they would have to wonder about paying a few hundred thousand dollars for those levels…. Why not just "run"? It's a good question.
And if this is the pinnacle of "OT rundowns" and "tech from the wholetrack" doesn't it make a mockery of the "lesser" tech? This is really what gives you "OT Powers"?
Certainly there is NOTHING confidential about it. It's not going to "cave you in" if you know that people are running around in circles — though it may suppress your willingness to turn over your hard earned cash.
So, the Running Program is deliberately shrouded in mystery while buried under a mountain of hype.
Get a load of some of the amazing statements that are made about this "rundown" and note the pictures that aren't worth a thousand words. In fact, they could have been taken in the entrance of any LA Fitness Center near you… (you can click on any of these images to enlarge).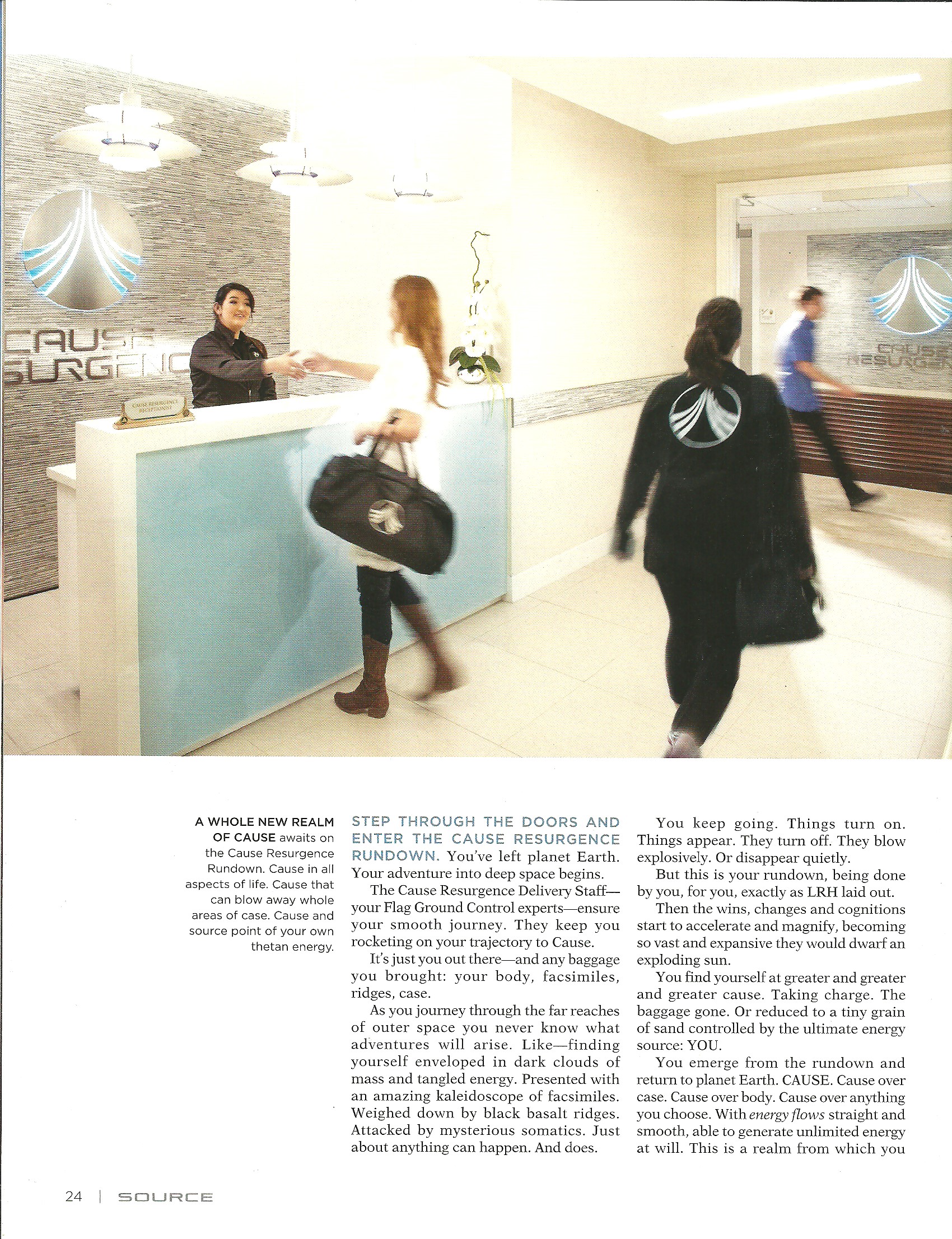 This is truly wacky.  You've left planet earth. Your adventure into deep space begins…  And they try SO hard to dispel the idea that scientology is nothing but science fiction. And this is how they choose to promote it?
As you journey through the far reaches of outer space…  Running around in circles in a large, darkened room with no windows is now "journeying through outer space"?
Can you imagine if you read this, paid your money and showed up, only to be told the "rundown" consists of putting on your running shoes and "Start"?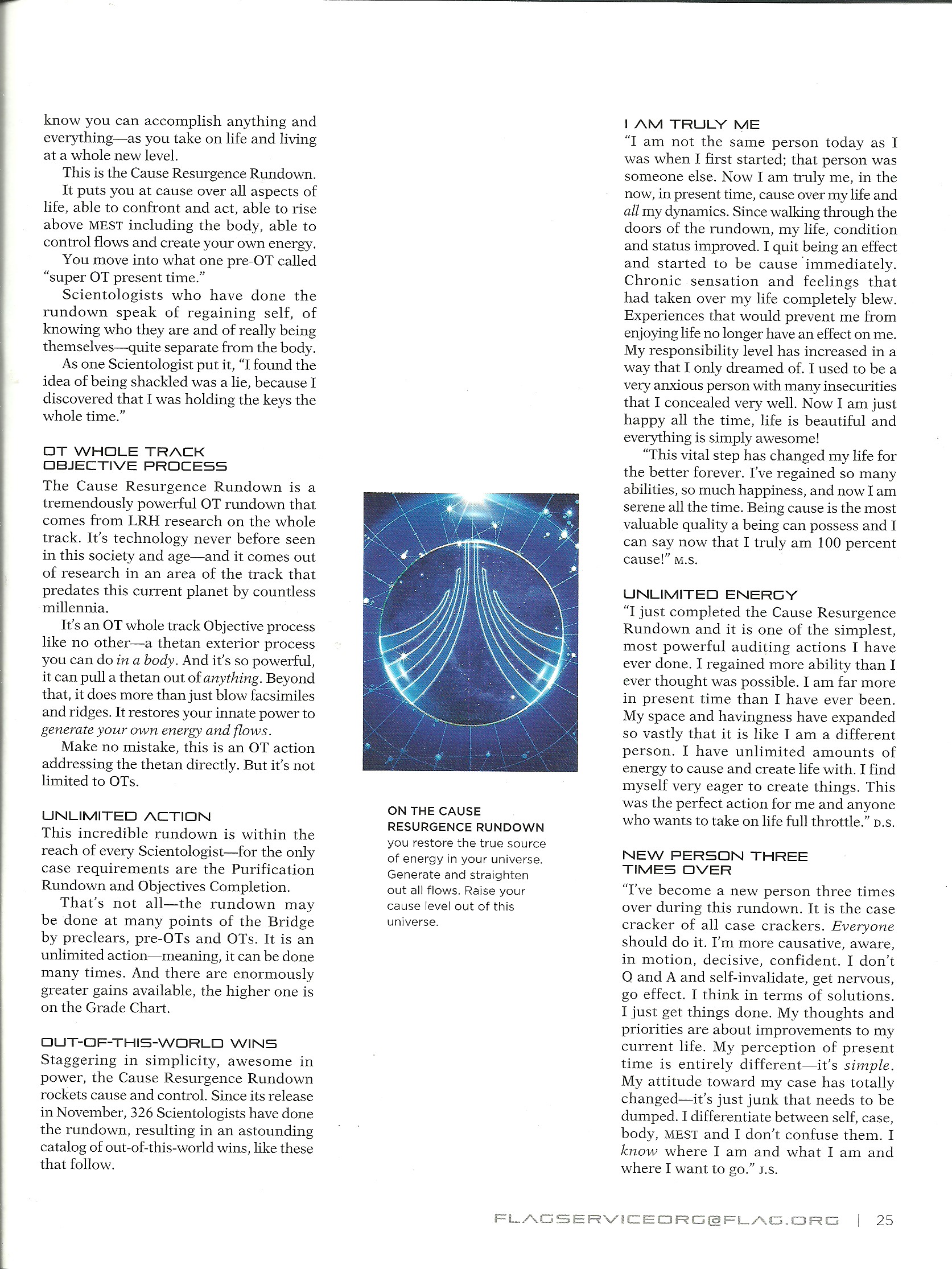 An "astounding catalog of out of this world wins" — of course, if you don't give a "win" that lives up to the hype being promoted for the running program, you will be sent back to run some more…
One thing very interesting here is that this is an endless money pit — the only specific given about this rundown is that it can be done basically anywhere on the Bridge (though it's an "OT Rundown"?) and you can do it OVER AND OVER. In fact, as many times as we tell you to do it — the only limitation is that you have to pay each time.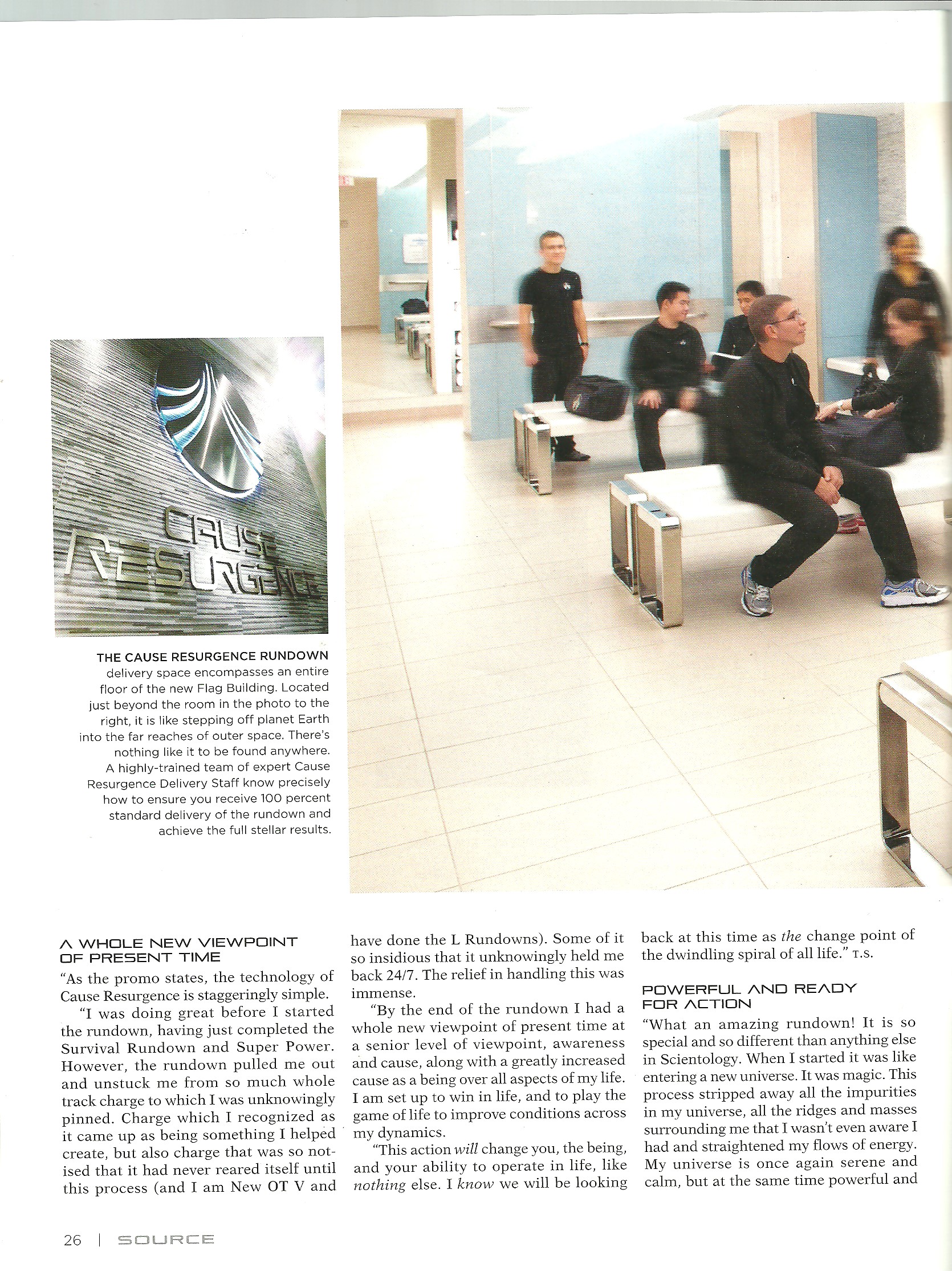 A whole new viewpoint of present time — fascinating.  I always thought that coming into present time was accomplish on TR 0.