mm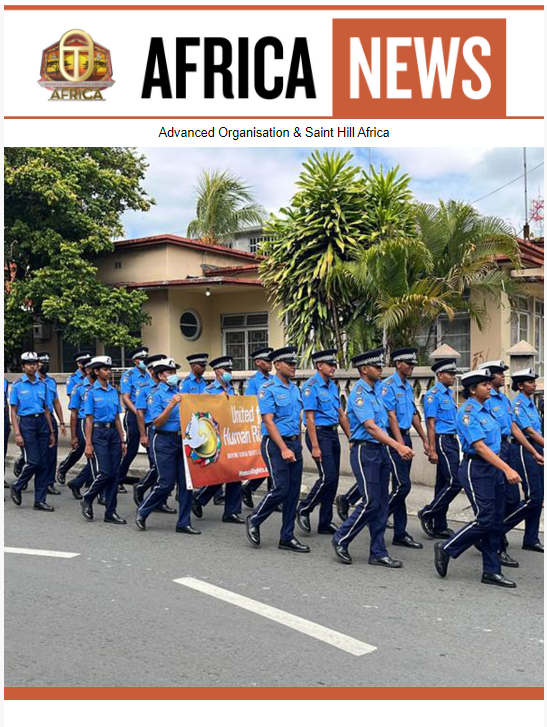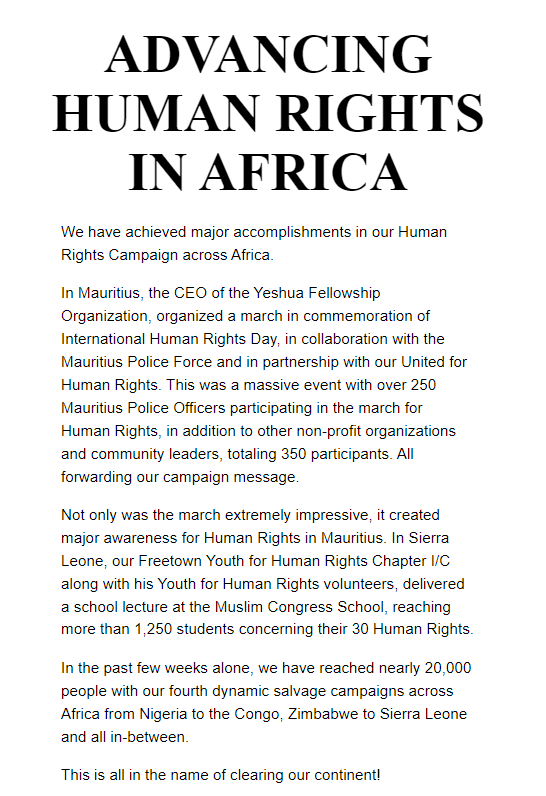 I hope someone gets the word to the Yeshua Fellowship Organization that they are being taken advantage of.
You can bet they have no clue that these policemen carrying a banner in a march is "all in the name of clearing our continent!"
They have NO IDEA scientology is involved in this at all. Yet the "Advanced Org" in Johannesburg is claiming this as a "major accomplishment."
If Miscavige was holding international events, this would be being touted as "full acceptance of LRH tech by law enforcement of an entire African nation" or some such foolishness.
Same thing with the "Muslim Congress School" in Sierra Leone.
As a final note, how do these people think they are "clearing their continent" when they only have orgs in South Africa and 2 buildings but no orgs in Zimbabwe and nothing in the other 52 countries in their continent. South Africa and Zimbabwe total population is 75 million. The population of Africa is 1.3 billion. They are only potentially clearing 6% of their continent if they cleared everyone in S. Africa  and Zimbabwe…. of course, the reality is they are clearing less than 0%. They're in the negative as the population is growing much faster than the number of clears made.