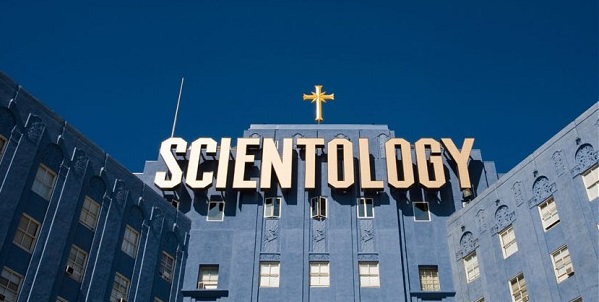 It's SaTerraDay…
Scientology and Help
The best band of all time said it best: "Help! I need somebody. Help! Not just anybody. Help! You know I need someone. Help!"
Friends, family and countrymen have all failed to help us at times throughout our lives. Mom and Dad, brothers and sisters, ex-husbands and ex-wives have all shirked their duties at to help. We've all experienced times where we've asked for help, only to be rebuffed, told to scram, told to we were losers and not worth the trouble. We've been promised the moon, only to taste green cheese. We've been promised fortunes, happiness, and immortality. And just as others have failed to help us, we've failed to help them.
According to LRH, this button reaches a point where every attempt at helping is seen as destructive. Real help isn't possible. Offers of help are tricks to control people. Help equals betrayal.
One of Scientology's goals is to reverse this trend, this dwindling spiral, and to restore man's faith in being helped. Scientology believes they have all the answers, that they're up to the task, that they truly can help people. For the most part, they've failed. More people have left the church than remain. Those that left feel betrayed after having been promised they would be helped.
Real Men
Real Scientologists don't need help. Not much anyway. Because real Scientologists are able. They're at cause; they're ethical, upstat, and make it go right. Scientologists are not victims; they're responsible for their own condition. Cleared Scientologists are Homo Novi. If a church member feels betrayed, it's because they "pulled it in." They did something to sabotage LRH's "workable technology." The tech is known. The tech is sound. The help is real.
Asking for help can be a sign of weakness; a sign that LRH's tech and policy has been misapplied. Asking for help is one's next case level talking.
Real Scientologists help themselves. They apply the correct conditions and disconnect from the right terminals—like their moms and kids. They fly to Flag for periodic sec-checking. They're helping to clear the planet of insanity. They're helping to save mankind.
And since Scientology staff have "no case on post," they're in little need of support.
Ironically, Scientologists help themselves by blaming others. Psychiatry, government, the Tax Man, and Big Pharma have all conspired to destroy not only the church, but all of mankind. It is this institutional suppression that is behind all failed help on the planet.
Scientologists believe their church is all about helping the individual. From the moment a piece of raw meat walks through the front doors of their org or mission, he's promised that Scientology will help what's ailing him—what's ruining his life.
The staff is dedicated to one thing only: helping the public go "clear" and "OT." And since most of this public has a button on help, staff is trained to overcome this barrier.
The Great Benefactor
Everything LRH did was to help people. He created Scientology to help mankind and save the planet. Kinda like Jesus. Or so initiates are taught.
But of course, he couldn't achieve this monumental task all by himself. So he asked for our help. And we gave it to him. Some of us helped by donating heaps of money. Others worked at orgs and missions for pennies. Unless you helped in some way, you weren't a good group member. You didn't know "who you really are."
Then and Now
When I first got into Scientology—that's what people do: they "get into" Scientology—the church promoted helping the individual through a series of courses and auditing and by bringing in all their friends and relatives. Today, the church promotes helping the organization by donating large sums of money toward new "infrastructure."
And if you don't?
Scientology pushes people's help button by making them think that if they're not contributing, they're not helping. Doesn't matter if they give a thousand bucks or a million Euros; it's never enough. You need to help more. Time's running out. The planet doesn't have much longer.
Helping the church means going on course; donating; buying all your materials; donating; attending all events; donating; joining all your local church committees; donating; helping to bring CF up-to-date; and more donating.
Do What We Say
Scientology pushes people's help button in order to control and manipulate. This is especially evident in its Department of Ethics where instead of helping people with love and compassion, people are "helped" through threat and intimidation. "If you ever want to see your daughter again, you'll follow this program." Typically, this means propitiating by redoing all your courses, working your way up from lower conditions, and of course, making a hefty donation to the IAS.
Pretend Help
Scientologists pretend to help by other means, too. They become Volunteer Ministers. They pass out Way To Happiness pamphlets in third world countries. They throw money at the church in lieu of actually helping the needy—writing checks is easier than confronting the less fortunate.
Scientologists pretend to help their communities by contributing money to any of the church's many front groups. These groups help to eradicate drug addiction; they help businesses get ahead by using LRH administrative tech; they help get "study tech" into schools; and they by helping to get "ethics tech" into prisons. As has been pointed out by Mike and others, the real purpose of these organizations is to drive new people into Scientology and enrich its coffers. Saving the planet is secondary.
Perhaps though, Scientologists' greatest help-feat is keeping the front doors of their local orgs and missions open despite a harsh social media and little to no inflow of new people. They clean bathrooms, man the front desk, Book One audit, and sort through ancient files in search of someone in need of recovery.
Last Words
Churches and religions are supposed to help people. Helping people should be their primary purpose.
Tearing families apart is not helping. Working staff to the bone with little to no reward in not helping. Maxing-out parishioner credit cards is not helping. Promising levels of existence that can't be delivered and attained is not helping.
LRH had no right to push this button. Neither does the current administration.
Still not Declared,
Terra Cognita