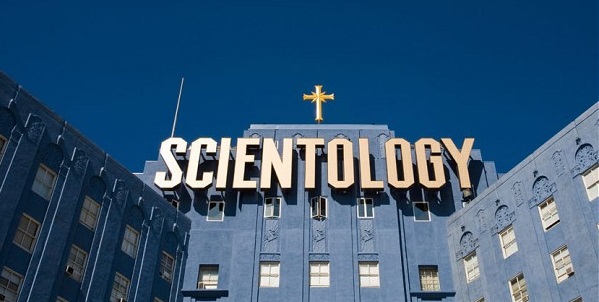 Our old friend Terra Cognita has returned with another thought-provoking commentary.
Scientology Celeb Tag Team – Friendship in Scientology
Our good friends the Johnson's (not their real names) show me an example I'll never forget of more bright ideas in the church.
Many years ago Lallie Johnson went to Flag. She said to me before she went, she was afraid that her tiny inheritance from her mom would vaporize. She was worried and looking to me to buck her up. I wondered how to help her and not get written up.
I told her, "you're not required to tell them that you got an inheritance. 'Keep your own council' is what LRH says in the code of honor. If they ask you can say, 'no.'"
While she was at Flag, I noticed that I was suddenly getting calls from my FSM and the Reg. The local staff were also all over me to go to the Flag World Tour event. It was weird. I cringed when the phone rang and found excuses to avoid the org.
It took three weeks of this treatment for it to stop.
When she returned, she seemed bound and determined to tell me how she had all these wins. We went for one of our chatty nature walks. But there was no win, just, 'it was great,' 'you should go,' 'they are so on purpose,' etc. While on this walk, I told her about the weird sudden interest in me from the org and how strange it seemed.
Lallie got red in the face.
"What did you do Lallie?"
"They asked if I knew someone who might be ready for their next step."
"Uh Huh?"
"Well you're so successful and all…." She trailed off.
"Uh huh?" Knowing there was more.
"Well I gave them your name."
"And evidently my secret cell number. That was not OK."
"It's for your spiritual freedom. You can't be mad about that."
"It caused me a lot of grief and phone calls at work that were intrusive."
"Well at least you don't live in LA. I hear they come to your house on Sunday night and won't leave until you buy something."
"Nice justification Lallie."
"Don't be mad."
So I forgave her because you forgive your friends when they do stupid things right?
"So do you still have your inheritance?" I asked. She could put up with my nosiness, she threw me to the regs.
"Well I met this really nice woman. She plays Dharma in Dharma and Greg. She's so pretty and so nice. She was in the HGC waiting for auditing and we got to talking. It was so cool. She was on the same schedule as me. We became Flag pals. We'd have lunch together and went to a graduation together. She'd just donated to the IAS and encouraged me to go Patron. She took me to a briefing." Lallie told me they told her some story of Germany or France and this emergency that her donation would help with. "So I did it. I'm a Patron. See?" She pointed to her pin, which I now really looked at.
I couldn't help but ask if they were still in touch. Well it turns out that once my friend donated her little inheritance was dust in the wind. She said that the woman had to go to do a movie and she didn't get a phone number or email.
Even then I felt like Lallie had been worked by this celeb FSM. I was disgusted, but couldn't say anything to Lallie.
I was wondering if your commenting community would let me know if they saw this sort of thing happening when they were in.