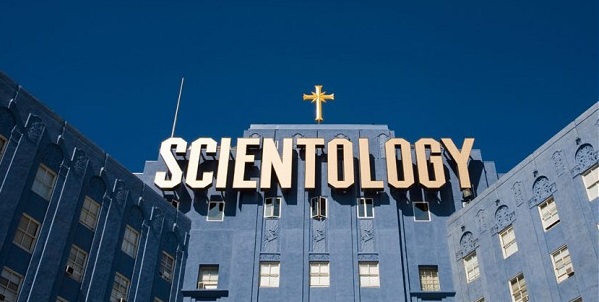 Our old friend, Terra Cognita has returned with another thought provoking essay.
Scientology, Confront, and Fear
One of the more celebrated concepts in Scientology has to do with "confront." From Training Routine 0 on the beginning Communications Course, to ferreting out demons on the OT Levels, the ability to confront is paramount in achieving spiritual freedom. A Scientologist is nothing without excellent confront.
The old Scientology tech dictionary lists four definitions for the word. 1. An action of being able to face. 2. The ability to be there comfortably and perceive. 3. Confront itself is a result and an end product. It itself isn't a doingness, it's an ability. 4. –v. to face without flinching or avoiding.
I'm not sure about definition number three, but Scientologists fall short on living up to the other three. It's comical the amount of life the average church member refuses to confront. It's almost as if they're wearing big side blinders—the kind put on skittish horses. Not only is their ability to confront low, it's further repressed by a multitude of contradictory LRH tech and policy.
On one hand members are taught that nothing is true unless what they've observed is true for them. On the other, they're sent to Qual or Ethics for disagreeing with anything LRH ever wrote. Or whatever new asinine program David Miscavige is trying to promote that week. Scientologists are afraid to confront and speak out about truth for fear of retribution. Scientologists are scared people.
Scientologists are taught to find out what they did wrong when confronted with LRH materials that don't make sense. They train themselves to look the other way when confronted with unsettling church policy. Instead of "pulling the string" and discovering the truth, they turn away. Cognitive dissonance is the bastard stepchild of low confront.
Ha, Ha
Laughably, Scientologists pride themselves on their ability to confront anything—especially evil, which founder, L. Ron Hubbard said was vital if one didn't want to fall prey to the suppressive person and become a Potential Trouble Source.
Church members live by the credo that they can't be the adverse effect of that which they can confront. They're convinced that nobody confronts life more than they. If their ability to confront is so great, though, why having they confronted and handled all the disease, bankruptcy, and divorce within their dwindling ranks?
How do they explain their failure to convert new followers? How do they explain their failure to "clear" their communities? How do they explain not being cause over matter, energy, space, and time?
How do Scientologists explain being asked to donate more and more money, even though LRH advised members to avoid fundraising in favor of simply doing more Scientology? How do they justify this new "policy?" Why can't they confront and recognize the hypocrisy?
LRH wrote policy in which he clearly indicated that the physical nature of a church had little to do with what he deemed an ideal organization. And yet, Scientologists routinely donate mountains of cash toward erecting "ideal," multi-million dollar buildings—all of which are floundering. Why aren't Scientologists able to spot the duplicity?
LRH wrote about the sanctity of the family and yet Scientology routinely separates fathers and mothers from sons and daughters. Why can't Scientologists understand the hypocrisy?
Despite Hubbard's voluminous policy on how to build perfectly functioning, "nine division" organizations and "clear" the planet, with the exception of replacing old buildings with "ideal" ones, few new churches have opened in decades. All the while, membership continues to hemorrhage.
Chickens and Foxes
To most ex-Scientologists, David Miscavige is crazy, if not criminal, and is the actual fox raiding the chicken coop—the real suppressive person about whom LRH wrote so extensively. From his physical abuse of staff, to his disregard of Keeping Scientology Working, he is a poster boy for representing the twelve characteristics of a suppressive person. And yet staff members continue to put up with his infantile outbursts, obey his illogical orders, and support his misguided programs. Despite Miscavige's claims of mammoth stats and legions of new converts, orgs and missions stand dormant. All the while, the remaining few near retirement. Can they not confront what is happening?
Last Words
I bumped into four Scientologists—all old "friends"—at a restaurant the other day. Two of them refused to talk to me—literally, not a single word left their mouths. The other two managed to answer a few simple questions about what their kids were up to. Their ability to be there comfortably and just look at me was embarrassing. Although they were all long time "OTs," you'd have thought none of them had ever completed a basic Communications Course. I felt sorry for them. I wished we could have really communicated.
Still not Declared,
Terra Cognita