The Golden Age of  "Suppressive Persons"
For many years now the Church of Scientology has been declaring people as "suppressive" as control mechanism in a losing battle to limit questioning and criticism of the David Miscagive's Brave New Scientology World.  (See Disconnection Scientology's Nasty Secret to understand this practice)
The impetus for this survey was the response to a series of postings on the subject of Disconnection and particularly one concerning "SP Declares" . I wondered what the bigger picture looked like. I know my own experience and that of others I had read about or spoken to, but I was curious just what is this new breed of SP?
In 2 days, 200 people responded to the survey.  And from a wide variety of people — from the very well known to those who have taken their declare quietly and walked away without another word.
My thanks to all of you who responded. There is a lot of useful information that I have not yet fully digested, but I promised to publish results so here is a preliminary view.
Profile of a Golden Age SP
If you fit this profile, you are at high risk of being SP declared (but don't worry, you will be in VERY good company!!):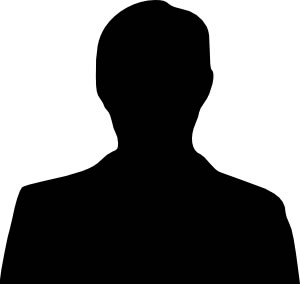 28 Years In Scientology: The average length of time as a member of the church for a declared SP is twenty eight years. It appears that people who knew what Scientology was like BEFORE David Miscavige gained total control are in the highest risk category.
10 Years on Staff: The average time contributed as a staff member for a declared SP is ten years. If you have spent 10 years or more on staff, you are probably a "New Era" SP and should just declare yourself and save David Miscavige the trouble of having to get rid of you.
Clear or OT: A whopping seventy one percent of declared SPs are Clear or OT. In fact fifty percent of declared SPs are OT and thirty-eight percent are OT V or above.
Trained Auditor: Sixty-six percent of declared SPs are trained auditors, Level 0 or above. If you include co-auditing and book auditors then seventy-two percent of declared SPs are also auditors. My survey included responses from over forty Grad V's, Class VI's and Class VIIIs.  So 21% of these declared SPs are Grad V's or above.
Administratively Trained: Seventy-nine percent of declared SPs have trained to Staff Status II or above. While I could not break down the huge amount of training information I got, I did notice that there were 14 people who were OEC/FEBC trained and an additional 13 people who were Data Series Evaluator Course trained. So 13% who have reached the highest levels of Scientology administrative training.
Probably the most telling statistic is the percentage of declared SPs who have served on staff. A stunning eighty-three percent of declared SPs have served as staff in Orgs, Missions and/or the Sea Organization. One hundred and sixty seven of the two hundred respondents listed staff service in their survey.
And finally if you take the Suppressives that answered the survey and total up all of the people who are either Grad V and above or Full OEC and above you come to 64 people. 32% of those declared in the last 10 years have attained top levels of either Scientology technical or administrative training.
Just the 200 people who filled in the survey account for over 2,000 YEARS of staff experience and 5,726 YEARS of Scientology experience.
Of the two hundred people who responded to this survey, only thirty two were given a written SP declare. So if you get declared you have about a 16% chance of finding out anything about why. This is an excellent way to make sure that anyone who gets SP declared stays SP declared, with no route back. A far cry from the kind of "superior justice system" touted by the church and its lawyers (see their filings in the Garcia lawsuit for evidence of their superiority over all other forms of justice — in fact, all other forms of life on earth).
In fact, of those persons SP declared since things got really hot and heavy in 2009 (following the Truth Rundown series in the St. Pete Times) only twelve were given a written SP declare. Of the 200 respondents in this survey 16% got a written SP Declare and 8.5% received a letter from the Church of Scientology telling them they have been declared. 11.5% had a Church official tell them verbally that they were declared. That means sixty-four percent of our declared SPs only heard about their "declare" from friends and family and were never contacted by the Church of Scientology at all. But friends and family disconnected just the same.
The Church of Scientology is grossly abusing its internal justice process and has strayed so far from its own tenets as to be unrecognizable.
Who Me?
If you have been in Scientology a long time, done long stints on staff, are Clear or OT and have done extensive auditor or admin training, your days are numbered.
Sometime soon you will likely receive an "HCO Summons" to appear based on a "report" from someone who has turned you in for questioning, not giving money, commenting negatively about something, said you would no longer go on course, searched forbidden terms on Google (like Scientology or Miscavige) or any one of an ever increasing list of "crimes."
If you try to be a good person and go in to find out what they want, you will be ordered to sit down and pick up the cans for an interrogation. If you refuse you will be threatened and blocked from leaving. Then declared. If you cooperate, they will gather enough information to "prove" you really are "disaffected" and more importantly, who you have spread your disaffection to — and then you will be declared.
Your "declare" will be in the form of "friends" informing you that you need to "sort out your scene" or "do A-E",  alerts that you are no longer to be "Friended" on Facebook, and if you are really lucky you might get a form letter on letter on official stationary informing you that you have been declared, but without any specifics.
There are a lot of Scientologists know this but do nothing. They fear the consequences.
But when enough step up and just say "NO", reform will happen. And though in the eyes of Miscavige and his Vulture Culture taking away this control mechanism would be a disaster (and in fact, it would be the coup de grace to his "Golden Age") it would be the best thing that could happen for the future of Scientology as a SUBJECT.
He is slowly destroying the organism on which he lives — and it is as painful and ugly to watch as someone dying of leprosy. The result is inevitable. How long and how much suffering is going to happen before the end?  That in large parts depends on how much EXTERNAL pressure is brought to bear as the internal mechanisms that would theoretically deal with this have long since been tossed into the dumpster labeled "suppressive reasonableness" (though its true label is "common sense standard tech.")
Thank you for participating in this survey. If you can use these results to wake a few "Joe Scientologists" from their slumber then it will have been worthwhile.