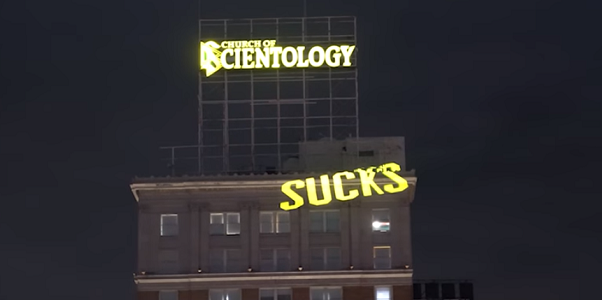 Two Castle Rock, Colorado High School students, Sally and Madelyn, made a short film about scientology.
They entered it in a local competition and won first place in their category!
They were required to submit a paper, describing their planned film and why it addressed a worthy topic before they began. You can read their submission here: Context Essay
This is their description of their documentary:
"Our submission was for the 2022 National History day senior division documentary category! The theme this year is debate and diplomacy, we chose to represent this with the conflict seen between the IRS and the Church of Scientology. "
Sally and Madelyn reached out to Claire Headley to be interviewed in their film, and she graciously agreed.
I think you will find it pretty remarkable what these two high school students accomplished. And an indication of the position that scientology has in the world these days….
Here is the video — watch it and like it. It is 10 minutes long:
PS: Knowing that even high school students who include information scientology doesn't like are clearly "Suppressive Persons," Sally and Madelyn beat them to the punch (if you want a bracelet like theirs, they are still available at the SP Shop):