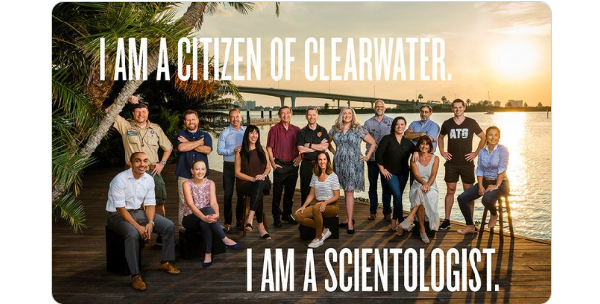 Scientology has been desperately trying to generate some goodwill in Clearwater.
They are advertising on local radio for people to watch ScientologyTV (you can bet that isn't working)…
They are sponsoring Tweets every day like this one.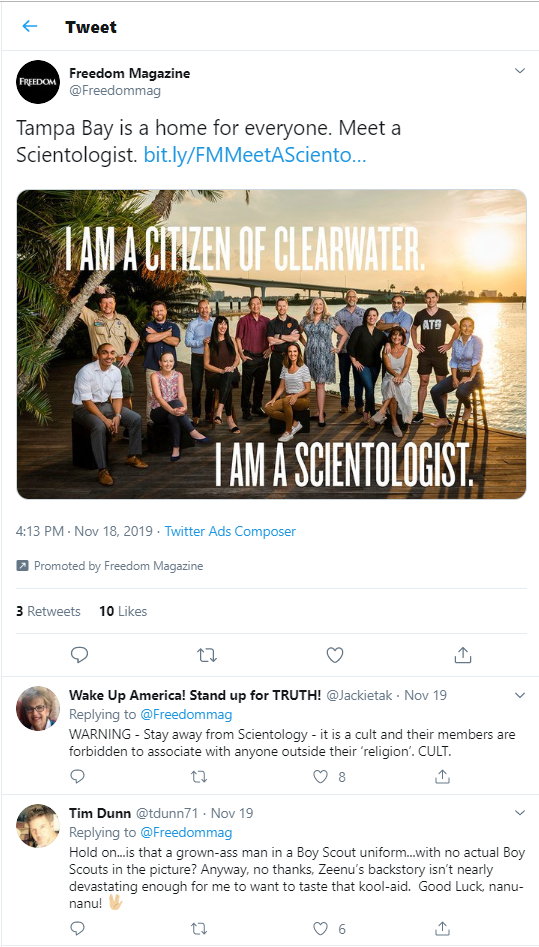 The problem is, those first two comments are only the tip of the iceberg. Here are the rest of them (haven't looked for an update since I wrote this a couple of days ago — but I am sure things have NOT improved).
Not a SINGLE supportive reply — and I assume they have been deleting "entheta" responses fairly routinely.
They also tried to hold a "Block Party" for the community. That resulted in some national media coverage: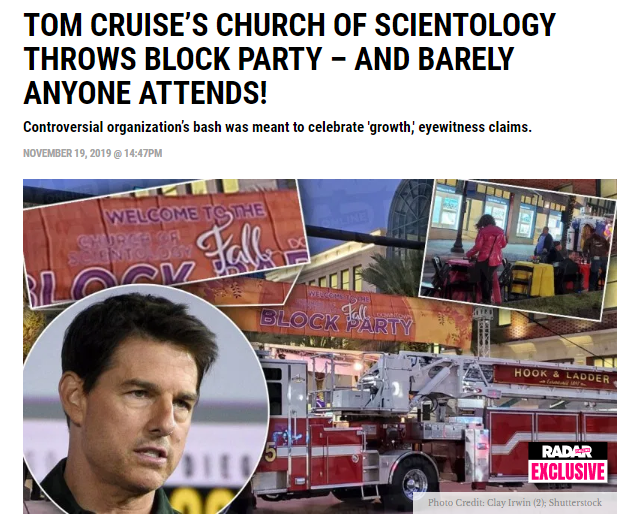 They ran these photos in the article that had been taken by Clay Irwin: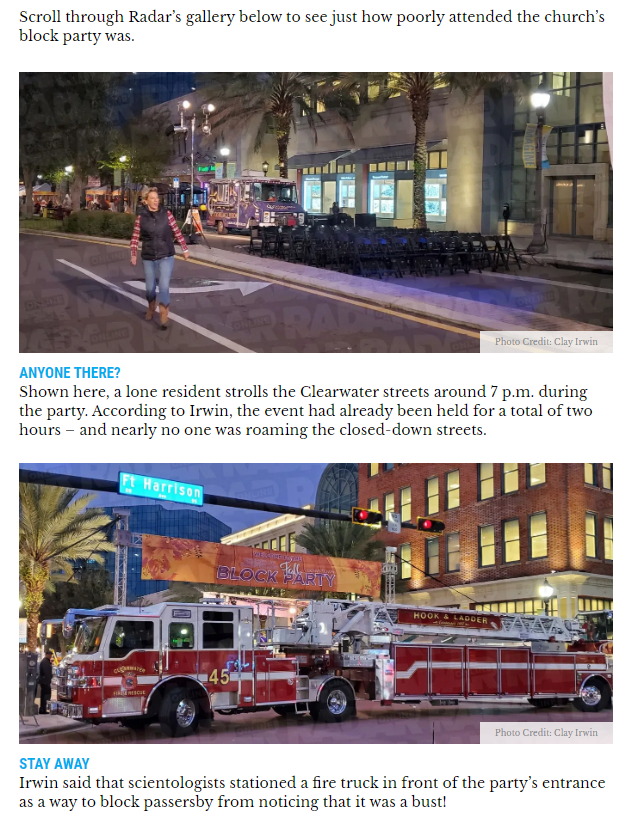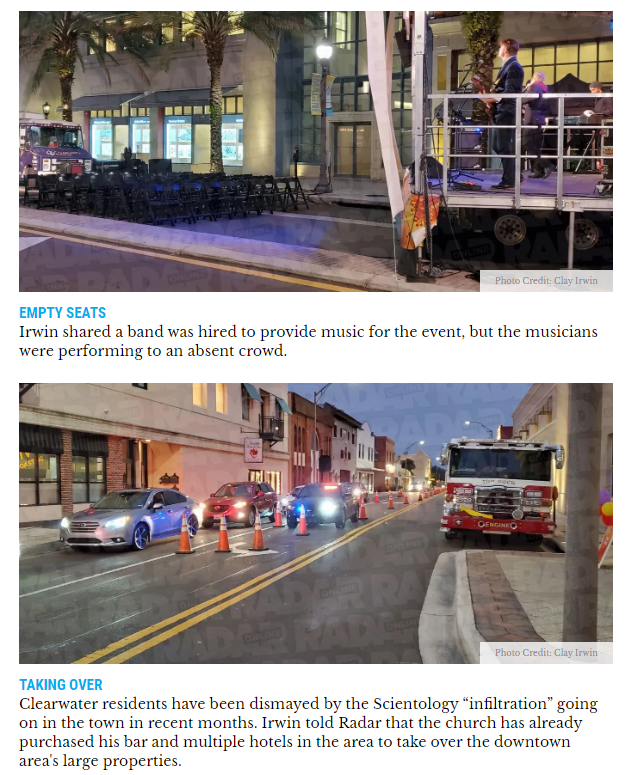 Scientology's vast wealth may buy it property.
What it doesn't buy is goodwill.
The level of goodwill towards scientology in the Clearwater community is flat-lined zero. It could not get lower.
They need to go back to the "tech," find their misunderstoods and start applying it correctly. Hubbard says that "his PR tech" is the long enough lever to move the world. But then again, he also claimed the planet was being cleared soon.  And that getting rid of BT's "being cancer" would cure cancer cases.